This is our third Special Needs Are Universal article. The purpose of this OI Blog series is to answer your theme park disability questions and give families the confidence to enjoy all of Orlando!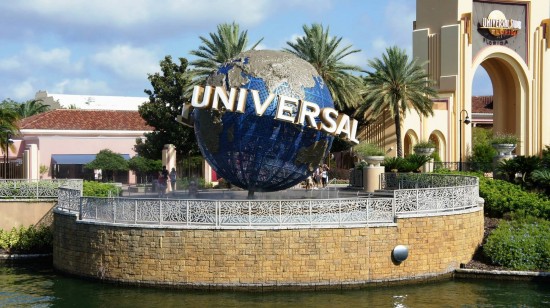 This week's question from from Allie, and it is about prosthetics and theme park rides:
I use a prosthetic leg/feet. A few of the rides at IOA and USF require me to remove my prosthetic. What does a day at these theme parks look like for me? Do I need to notify Universal that I use a prosthetic?
Thank you for your question! I've done some research about prosthetics users visiting Universal Orlando Resort. You should plan on having a great day the parks, and hopefully you will find what I'm about to present helpful.
All of Universal Orlando is wheelchair accessible, so that should not be a worry.  If you use an ECV, you will be required to transfer into a manual wheelchair before entering ride queues. Either way, you will have the option of requesting an Assistance Pass to allow you accelerated/optional entrance to most of the rides and shows.  This means you will be able to use either the Express Pass queues or the exits, depending on the attraction. You will need to stop into Guest Services in the first park you visit to pick up your pass, so you may want to speak to the team member about your prosthetic at this time and allow them to evaluate your status. Just to be on the safe side, don't forget to take a script from your doctor.
Another important concern is if your effected leg is above or below the knee. To meet the requirements of some rides, both of your natural legs must stick out from under the harness and form a lap.
Now would be a good time to view Universal's Rider's Safety Guide. It provides a comprehensive look at all of the attractions with specific instructions for riders with disabilities.
Rider's Safety Guide (PDF file)
As you may already know, your prosthetic must be removed prior to boarding some attractions: Revenge of the Mummy, The Simpsons Ride, Woody Woodpecker's Nuthouse Coaster, The Incredible Hulk Coaster, Jurassic Park River Adventure, Dudley Do-Right's Ripsaw Falls, Popeye & Bluto's Bilge Rat Barges, Flight of the Hippogriff, and Doctor Doom's Fearfall.  The reason is due to possible loss while experiencing the forces and spins of the rides, which could cause damage to the ride or other riders (not to mention the cost of repairing or replacing your device).
Other than these rides, it looks like your day won't be much different from any other guest. If you download the Rider's Guide, you will see that there are more attractions you CAN enjoy than those where you will have to remove your prosthetic. Both parks offer you a lot of entertainment and fun and you should have an exciting day! You'll also want to visit our Attractions Assistance page for more information about that option.
Re-evaluating the rules
I sent Allie this response via email because she was visiting Universal Orlando before the date of my blog's publication. I am hoping she will respond and let me know how her vacation played out. There are so many reasons why parks must have the rules they do so all guests can enjoy their facilities. However, a couple of incidents challenge the standard procedures, and sometimes those rules just don't seem, well, fair.
In February of 2012 a young girl from Michigan visited both SeaWorld and Universal Orlando Resort, only to be removed from not only a the Kraken coaster at SeaWorld, but she also was pulled out of line while waiting for Islands of Adventure's Forbidden Journey. The following June, a man was also denied riding a coaster at Six Flags Over Texas. Neither used prosthetics but they didn't have hands; the girl was born without them and the man lost his as an infant after a house fire. Both told park officials and the press they had been on these rides previously, as they can hold on using their arms. Universal's rules state a guest cannot ride if they do not have at least one hand with which to hold onto the safety bars.
We personally had a problem in Islands of Aventure in December of 2011 while waiting to ride the Forbidden Journey. Even though our daughter, Erin, has hands, she is Down Syndrome and uses a wheelchair. At the time this happened we had been annual passholders for 12 years. We had just been seated in the ride bench by a team member who herself was disabled and walked with crutches. A young Universal team leader appeared, got right in Erin's face and started demanding she demonstrate she could hold onto the safety harness. Our daughter is very shy of strangers and hid her face with her hands, but the team member kept repeating his demand. Telling him that we had ridden FJ at least 12 times did not satisfy him. I even told him that a NBC/Universal vice president had escorted us onto the ride on the opening day of the Wizarding World of Harry Potter. Never before had we been this uncomfortable. After several minutes of verbal exchanges, we were finally allowed to ride.
Upon leaving Islands of Adventure we stopped into Guest Services and asked to speak with the ADA (Americans with Disabilities Act) supervisor. The team member we spoke with was not threatening in any way to Erin, demonstrating that she had compassion to deal with disabled individuals. Because of this our daughter was comfortable holding the supervisor's hands, proving she had the strength to hold onto ride constraints. I have had conversations with the ADA supervisor in the past and know him to be a thoughtful and caring individual; via the phone he had his staff issue us a letter stating Erin can ride anything in both parks. However, we have not had to show this to a single person since.
Although my research does not show a large number of accidents involving disabled guests in theme parks, there have been reported mishaps.  The following July 2011 accident possibly spurred a re-evaluation of rules and regulations for how those without hands, legs and other physical disabilities could ride certain attractions: An Iraq war veteran and double amputee was ejected from a rollercoaster and died at the Darien Lake Theme Park in Batavia, New York (the rollercoaster only had lap bars). Theme parks probably began scrambling to make sure such incidents did not happen in their parks, especially where untrained team members were involved, allowing a disabled person to ride even though the person should not have be allowed to do so, which was the case at Darien Lake. It is possible, at least at Universal Orlando, that team members were being required to question people they thought may "fit" a certain profile.
These incidents, including our own, are why I suggest if you have any questions about your disability or condition you not hide it but be evaluated by Guest Services. Although the verbal questioning has stopped, I understand why they asked about my daughter's physical abilities. Ride procedures DO need to be re-evaluated and adjusted from time to time, but there needs to be another way to inform guests than having them singled out and embarrassed in front of others.
It has become my mission to keep you up to date on the latest details where disabled guests are concerned and hope you will also share your stories with us at OrlandoInformer.com.
DISCLAIMER: Please be advised that neither the author of this post nor any of us here at OrlandoInformer.com is an official representative of any theme park in Orlando. While we work diligently to provide you with the very best advice from our collective expertise and experience, it is still your responsibility to verify your plans with each theme park.
Resort contact information: Universal Orlando
View all of our Special Needs Are Universal posts
Do you have a
Special Needs Are Universal
question for Debi? She is available to assist your family in the
SNAU section of the OI Forums
. Registration is free, and once you have an account, we invite you to join the conversation or ask a new question.
[sws_author_bio user="iamdollie" size="105″ authorposts="More OI posts by debi" name_format="About the author"] [/sws_author_bio]