Welcome to the next edition of our Special Needs Are Universal column, featuring questions and answers to help those with disabilities plan their day at Orlando's theme parks. Our ultimate goal is to give families the confidence to enjoy all there is to do across this amazing vacation destination!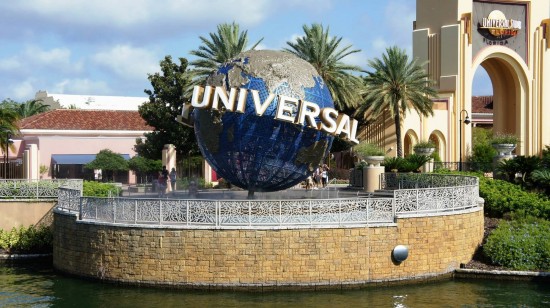 Today's question comes to us from Carla:
My sister (43) and I (46) are taking our three kids to Universal Orlando in August.  (Our husbands are staying home for this trip.) My sister wears a leg prosthesis. We are staying on the property at Royal Pacific Resort so I know we will get the Express Pass. Should she also apply for the Universal Orlando's Guest Assistance Pass? Eliminating any extra 'standing' time for her will help.
Thank you for your question, Carla. I am happy to answer your concerns and hope my information will help you plan your trip to the Universal Orlando Resort.  Since I have written about this in the past, I will direct you to some of my previous articles, which should be useful.
Since I have included a variety of links below, please note that each will open in a new browser window for your convenience.
First, if you haven't read my blog on prosthetics, please do so. It addresses many of your inquiries. Even though you will have Express Passes, Harry Potter and the Forbidden Journey (see below), after three years, still does not have an Express Pass line. For this reason alone, DO have your sister get a note from her doctor requesting accelerated access for rides and attractions, then request the Attraction Assistance Pass in Guest Services in the first park you attend. To read about the passes available, visit the Attraction Assistance Pass guide in the OI Universal Center. You may find this to be useful at other attractions, as well.
The Attraction Assistance Pass functions somewhat like an Express Pass, so you will mostly be using the same Express Pass queues. The only difference will be some rides that have special gates for wheelchair and disabled riders, which also can be used if you have the AAP. You didn't say if your sister will be using a wheelchair, but almost all Universal Studios' and Islands of Adventure's queues are wheelchair accessible. If she is riding an ECV, those cannot be used in the lines and she must transfer to a manual wheelchair or walk.
Back to Forbidden Journey (in the Wizarding World of Harry Potter, Islands of Adventure): Getting into this ride can be tricky, so please read about the Secondary Platform at Forbidden Journey for wheelchair guests. It's also used by others with AAPs. Having an AAP does not mean front-of-the-line entry for most of the rides. However, knowing the buzz words "secondary platform" may no longer have you sent immediately to the elevators that take you to that ride platform, which is through a couple of gates and to the right once you are sent into the Castle — you are in the dark of the dungeons, and this alone can throw off your sense of direction. It is up to you if you feel you want to take the Castle tour through the greenhouses (the long way up a series of ramps) or bypass the greenhouses by stopping on level 2 after you are on the elevator, before you buzz up to level 3 to change elevators.
The last time we were there we waited 45 minutes before we could load the second elevator that actually takes you to the platform – only three other parties were ahead of us. Either way you choose, do not miss the tour inside the castle, especially if you are a Harry Potter fan. The article linked to above will describe the ins and outs of the platform in detail.
For more information, please check out all of my Special Needs Are Universal articles plus others I have written about disability issues, not to mention all the helpful touring information available in the OI Universal Center. We try very hard to make sure to give you the tricks for getting through the parks and onto the rides without taxing your physical and mental abilities excessively. Hopefully you will find more answers to other questions you may have before your visit.
I hope I have been able to help your family plan ahead. If you have any other questions, please do not hesitate to ask  I would love to connect with you after your visit to see if your sister had any problems or great stories to share. Have a great visit at Universal Orlando Resort!
Special Needs Are Universal: Vicki's back from vacation
In February Vicky sent us the following question:
We are doing the Disney World trip in June this year with our four boys, two of whom are Autistic. Last year we experienced using exit passes for the first time on a trip to LEGOLAND and it was wonderful. The whole family was able to enjoy the experience as even if one boy didn't want to go on a ride, my husband could take the others on without queuing for long. Is this the same with the GAC passes in Disney World? As I fear that even if the boys don't want to go on a certain ride, they're going to become extremely stressed and have meltdowns waiting for their brothers.
I provided her with answers in my February 7, 2013 SNAU post, and I'd like to share her feedback sent to us earlier this week:
Well we're back from our holiday in Florida and had a great time!  Thanks for all your advice. I did get my son's  doctor to write a note about his condition, but were surprised by the different attitudes from the theme parks. Universal Studios were absolutely brilliant. It was the first park we visited, and due to jet lag, I'd actually forgotten to take the diagnosis letter with me. Expecting to be refused, I went to guest services and the lady behind the desk was very sympathetic and said no problem. She gave us a special pass which allowed all six of us in our party (two of whom are autistic) to fast pass the ride or if the queue was longer than 30minutes, then a time to come back. The pass was valid for both sections of the park, and as my son didn't have a meltdown, I can say it was the most enjoyable.

Expecting similar understanding at Disney, we went to Hollywood Studios armed this time with the letter. The lady in guest services was unsympathetic and in fact quite rude, and dismissive. Fortunately the tickets we had included fast passes, but it was very hard for my son to wait for his brothers whilst they enjoyed the rides.

Whilst I realize that Disney have thousands of disabled and some quite ill people visiting every year, I can't understand why they cant be more supportive people with ASD but Universal can. Needless to say I've been left with a very poor impression of the Disney company. My 13-year-old son, didn't really like the rides but adored the cartoon characters, and this was the highlight of his trip.

Interestingly, when queuing for the flight back home, the family in front (who were a party of 10 and also had an autistic child) said they had no problems at Disney…but they went to Magic Kingdom first. So maybe we just had the bad luck to have unhelpful assistant. I'm planning on writing to both universal and Disney to say about our impressions.

Anyway, I thought I'd update you on our experiences and say thanks again for your help. Regards, Vicky.
If our readers have any thoughts have the Vicky's statements, please share them in the comments below.
DISCLAIMER: Neither the author of this post nor any of us here at Orlando Informer is an official representative of any theme park in Orlando. While we work diligently to provide you with the very best advice from our collective expertise and experience, it is still your responsibility to verify your plans with each theme park. Thanks for your understanding!
View all of our Special Needs Are Universal posts
Do you have a
Special Needs Are Universal
question for Debi? She is available to assist your family in the
SNAU section of the OI Forums
. Registration is free, and once you have an account, we invite you to join the conversation or ask a new question.
[sws_author_bio user="iamdollie" size="105″ authorposts="More OI posts by debi" name_format="About the author"] [/sws_author_bio]