Welcome to the next edition of our Special Needs Are Universal column, featuring questions and answers to help those with disabilities plan their day at Orlando's theme parks. Our ultimate goal is to give families the confidence to enjoy all there is to do across this amazing vacation destination!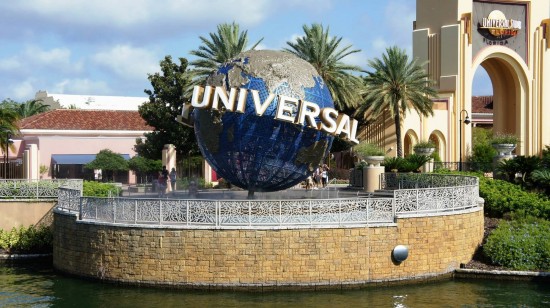 This week I'd like to bring you up to date with some new information of particular interest for disabled theme park guests visiting Universal Studios Florida and Islands of Adventure.
Disabled parking permits for International visitors

A reader recently asked a question about disabled parking permits via the comment section under my post about handicapped parking in the Universal Orlando Resort garages:
I'm from Brazil, and we are going to Orlando in January. We will need to use the handicapped parking since my brother-in-law uses a wheelchair.  Since I'm not an American citizen, I was wondering if we need to get some kind of special permit in order to have access to these special parking spots.  Thanks in advance for helping!
The only way that you can use the Handicapped Parking zones in U.S. parking lots is if you already have a disabled permit issued through your local government.  (In the U.S., those are issued to the individual, not the vehicle.) Your brother-in-law will have to bring his placard or permitted hanging tag with him if he has one. If he doesn't, he should probably contact his local vehicle agency and see what he will need to have one issued to him. Florida does allow parking permits from other states and countries that display the international symbol of access.
Please see this page from the Florida Department of Highway Safety and Motor Vehicles to learn more: http://www.flhsmv.gov/FLVisitorsFAQs.htm.  Have a safe trip!
Companion restrooms added to Universal Studios Florida

With all the new construction at Universal Orlando, I am so happy to see the new companion restrooms popping up in Universal Studios Florida (sometimes these are referred to as family restrooms).
For 15 years I have had to know exactly which restrooms had the stalls that were large enough to accommodate my daughter's chair and myself. When my daughter says she has to "go", she has to go immediately, and is not capable of holding it until we walk back to the front or opposite side of the park for one of the "hidden" disabled restrooms. Many times I would just have to take our daughter into the closest restroom and hope for the best. It IS embarrassing to have to get her situated then leave the door open so that I have access to her wheelchair bag for any supply I may need, as not all park restrooms have a full-sized handicapped stall. But since there are only two disabled restrooms at Universal Studios Florida — one is located in First Aid (on Canal Street across from Beetlejuice's Graveyard Revue), and the second is in the front of the park at Family & Health Services (next to Lost and Found and Guest Services) — we've been having to use whichever regular restroom was closest.
Now that has changed. The addition of three new Family/Companion restrooms is like a coffee lover getting a new Starbucks!  The new restrooms are located on the backside of Mel's Diner (across from the Transformers building), in the new Simpson's Springfield area, and one just west of Disaster!.
In Islands of Adventure, there still are only two facilities: in the First Aid Station in Guest Services at the front of the park, and in Lost Continent across from Oasis Coolers.
I learned from a restroom team member that most of IOA's bathrooms have basically the same layout, so all have at least one large stall and one of the single stalls for disabled guests, along with plenty of regular stalls. But maneuvering through the rooms on crowded days to the back can be hazardous, so having even a few new accessible restrooms would be wonderful.
Just to see if there might be plans in the works for new facilities, I made a call to Guest Services and spoke to Kristen. She gave me the locations of the current restrooms but revealed that there are no plans at this point to put Family/Companion restrooms into Islands of Adventure. Perhaps those of you who are in this situation should consider letting Universal know how much Family/Companion facilities within IOA would be appreciated. You can contact them using the online form at http://visitorsatisfaction.com/contactus/ or call Guest Services at 1-407-4233.  I did!
Changes to Universal's Attraction Assistance Pass
We also recently learned that there has been a splendid change in how the Assisted Access Pass (AAP) can now be used at Universal Studios Florida and Islands of Adventure. Dan reported this in his Daily Updates a couple of weeks ago, but it is such good news that I wanted to recap it one more time.
Previously, when guests had a reservation time on their Attraction Assistance Pass (AAP), they couldn't go on any other attractions using the accelerated entrance without forfeiting that reservation. Universal has reversed this policy, so now, even if guests have an AAP reservation, they may also enjoy any other attraction using the accelerated entrance that has a wait time of 30 minutes or less — without forfeiting their current reservation.
This enhancement may have something to do with the new Disney DAS (Disabled Access System) card, which only allows those with the pass to ride attractions using the accelerated entrance with a 10 minutes or less wait. It's possible that Universal understands how many of us are dismayed that Disney no longer understands the complex needs of many disabled guests and have crafted this move to have Universal Orlando Resort be more attractive to those with special needs. Actually, this has been the biggest reason why we have been annual passholders at Universal for 15 years: they showed our daughter such compassion and concern for her happiness while visiting their parks that it was almost impossible to not return!
Life changes dramatically when you have a disabled person in your family, and your options for entertainment, in many cases, become very limited.  The more I understand this move on their part, the happier I am to renew our passes for a 16th year!
That's it for this edition!
DISCLAIMER: Neither the author of this post nor any of us here at Orlando Informer is an official representative of any theme park in Orlando. While we work diligently to provide you with the very best advice from our collective expertise and experience, it is still your responsibility to verify your plans with each theme park. Thanks for your understanding!
View all of our Special Needs Are Universal posts
Do you have a
Special Needs Are Universal
question for Debi? She is available to assist your family in the
SNAU section of the OI Forums
. Registration is free, and once you have an account, we invite you to join the conversation or ask a new question.
[sws_author_bio user="iamdollie" size="105″ authorposts="More OI posts by debi" name_format="About the author"] [/sws_author_bio]