Our first Special needs are Universal post: Theme park planning for disabled guests
This is the first of my twice-a-month articles tackling your questions and concerns about theme park disability issues. I've given the name Special Needs Are Universal to the blog posts in this new series because OrlandoInformer.com covers so much of Universal Orlando and having the information you need really is a universal consideration for special needs families.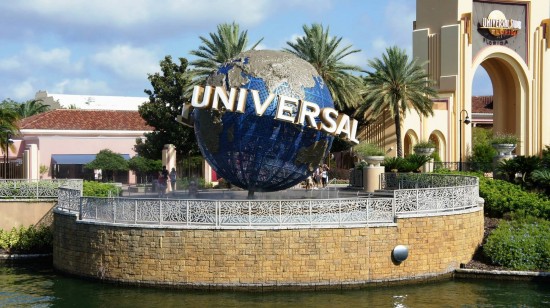 There really is more required to the planning process when taking a family member with handicaps or conditions to major theme parks.  Much of what I've learned over almost 15 years has been by the seat of my pants, so to speak, as not everything needed is listed in the disability guides available. They may tell you where the "hidden restrooms" are, but not which restrooms have the larger stalls, i.e. toilet and sink and are large enough to contain both a person in a wheelchair AND his or her companion.
As much as a disabled family would just love to "wing it" at the parks, it's just not always possible. Knowing what to expect in advance takes the stress out of the actual trip, and that's where I can hopefully help. I may not always have the complete answer, but I promise to respond with all the wisdom and truth my 15 years of experience at Orlando's theme parks can provide.
We received our first group of questions from a reader last week, and I will address each one individually:
I am planning a trip to Orlando in March 2013 and have a few questions regarding GACs at Disney and Universal. I have problem in my feet: I cannot walk or stand for long time periods, and I can get a doctor's note stating that.
Although they are not required, I do suggest taking a doctor's note. It just makes it easier dealing with the folks who work at the Guest Services desks that may have not yet have much experience dealing with these issues. Unfortunately, I have run into some team members who feel it's up to them to weed out the "pretenders" and a couple have been a challenge. Not long ago we met up with friends from out of state. Upon arrival at Universal Studios we went to guest services to request a second Guest Assistance Pass for our four additional friends; my daughter and I already receive one for our family of three and had no intention of asking to break the established rules. The desk attendant looked right at our friend, who has end-stage MS, as she was humped over in her own specially-made chair and asked why she needed the pass. I politely requested to speak with a supervisor and the needed pass was given, along with an apology.
There are many disabilities that are hidden, and a determination cannot be made on just a visual check of the person. We had a similar problem in December of 2011 at both Universal Orlando and Walt Disney World on the same day, so I asked our doctor to write a script for my daughter and me.  He simply prescribed due to disabilities we require accelerated entrance at theme parks, which is what I recommend for anyone who needs this type of mobility accommodation. I've learned to CYB (cover your bum) when it comes to thinking ahead for a trip where accommodations may be necessary.
Can I plan to rent an ECV in each park when we get there?
Renting ECVs can be expensive. At Universal Orlando they are $50 plus another $50 deposit. Disney's are the same price but only a $20 deposit is required ($100 at Downtown Disney). You should note that although you can transfer your paid fee for another ECV if you are park hopping (along with another deposit, which is returned upon you returning your device), you can't ride the ECV between the parks. Both resorts do have manual wheelchairs that can be used between the parks, however.
At Disney, you can get them in the parking areas but you'll need to rent either a manual chair or ECV when you get through the park gates.  They are the chairs with the tall flags. You should plan to arrive early as the rentals are on a first come, first served basis and the number available is limited.
At Universal, wheelchair rental is available in the rotunda area of the parking garage, but you need to rent one to take you to the ECV rental inside the parks. I think the fees are then adjusted accordingly, but this information is not available on their website. For your ECV, Universal suggests you reserve it at least a week in advance by calling 407-224-4233, so I would ask them about the manual chair at that time.  (Would you please share your answer with us when you ask?)
Helpful links: You can read all about Universal Orlando's ECV Information and Disney World's ECV Information.
You are also able to rent ECVs from other sources and ride those throughout either Universal Orlando or Walt Disney World. Those vendors are available on the Disney World's ECV Information page linked to above.
What kind of assistance am I eligible for in Universal and Disney?
I'm not really sure by what you mean in this question. Parks do offer help with seating or food purchases at restaurants, if requested. I spent a day with my daughter only and we ate lunch at Louie's in Universal Studios Florida. Instead of going through the line with her chair (which did not fit), I was able to place our order at the register and have it delivered to our table. If you need medical assistance, check your various park guide maps to find the First Aid facilities.
Can get any special parking permit for disabled parking?
Neither Disney nor Universal grant special disabled parking without the state-issued parking permits. You will need to talk to your doctor to find out what your state's requirements are for a permit. Each state's requirements are different and most likely will require a form filled out by your physician. If you already have a placard, they are reciprocal with the State of Florida. Just make sure they are properly displayed in your window before you arrive at the parking facilities. Keep in mind that, whether or not you have a permit for disabled parking, you will still have to pay the regular parking rates (unless of course you have certain annual passes or are staying on-site at Walt Disney World).
Will I be separated from my family when they wait for the rides? I am scared to go there with young kids and then not able to do anything with them.
Good news! You remain with your family at all times if you use the regular lines or are granted a disabled assistance pass, as long as you don't have more than six people in your party.  Unless otherwise directed at each attraction, you will be using the Express Pass queues at Universal Orlando and the FastPass queues at Walt Disney World with your children. (Some rides will have other entrances for those in wheelchairs, but you will be able to see that on a sign at the attraction entrance or an attendant will direct you to where you need to go.)
Keep in mind that, at Universal, you cannot ride your ECV through the attraction queues. Therefore you will need to use a manual wheelchair, which is provided at each attraction free of charge. Just speak to an attendant for help with transferring. I have, however, seen some people ride their chairs through the queues at Walt Disney World.
I hope you will enjoy your vacation at both Universal Orlando and Walt Disney World! Virtually all the team and cast members at both parks are very helpful to the disabled and sometimes will offer assistance even I don't know about. Each family is different and needs different accommodations to make their visits pleasurable.
DISCLAIMER: Please be advised that neither the author of this post nor any of us here at OrlandoInformer.com is an official representative of any theme park in Orlando. While we work diligently to provide you with the very best advice from our collective expertise and experience, it is still your responsibility to verify your plans with each theme park.
Resort contact information: Universal Orlando / Walt Disney World.
Do you have a
Special Needs Are Universal
question for Debi? She is available to assist your family in the
SNAU section of the OI Forums
. Registration is free, and once you have an account, we invite you to join the conversation or ask a new question.
[sws_author_bio user="iamdollie" size="105″ authorposts="More OI posts by debi" name_format="About the author"] [/sws_author_bio]