Welcome to the next edition of our Special Needs Are Universal column, featuring questions and answers to help those with disabilities plan their day at Orlando's theme parks. Our ultimate goal is to give families the confidence to enjoy all there is to do across this amazing vacation destination!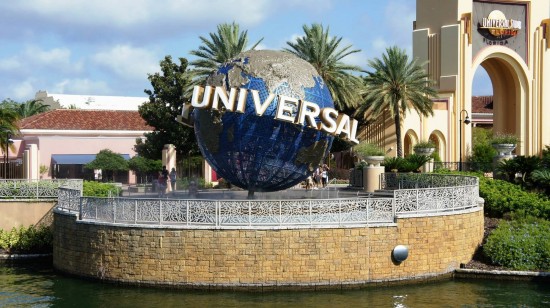 Today's questions come from Delores from Indiana:
I will be traveling to Disney World with my kids and parents soon. We will be spending four days in the parks. My dad is in his seventies, has type 1 diabetes, a prosthetic leg and eye, and for the most part is wheelchair bound (it's very hard on him to transfer; low muscle tone). In addition he takes several medications that make him sensitive to heat and sun.
I have serious concerns about dad going, but he really wants to go "one last time and spend the week with the grandkids at the Happiest Place on Earth".  
We are staying on-site but I'm worried about how long we will have to wait to use the buses to get to the parks. Plus we are planning on going back and forth from the park to the hotel to take breaks when needed. We will really need to minimize his time in the sun/heat. I'm planning on packing an umbrella for times when he might need some shade; is this allowed in the parks? I've read over the Disney with Disabilities pamphlets, but is there anything I should know or steer clear of? Any tips to make our week go as smoothly as possible?
Thank you for your question, Delores!
I understand your hesitancy taking your dad with you, but Disney World is probably one of the easiest places to visit with disabilities or for the "young at heart".  My husband is 69 and I'm 63; he just started riding coasters a few years ago, and I have Fibromyalgia and Post-Polio — I use my daughter's wheelchair as my walker.  First, ask your dad's doctor to write a note that basically says, due to his health and physical limitations, he should have accelerated access at attractions. Make sure your dad is with you when you request his Guest Assistance Card at Guest Relations in the first park you visit. Although the cast member may not read the note, it's one way of showing he really does need special assistance. In the past, parks used to put the entire length of your stay on your pass so you only had to do this once.  Know that this policy may be changing. As Annual Passholders, they have always given us a two-month window of time, but on our last visit a few days ago the cast member gave us dates of two consecutive days.
This pass will be good for all four parks. Show your GAC to the attendants at the FastPass lines or look for the wheelchair symbol for entrance. Remember, it is only good for up to six guests in your party. Also be sure to ask for a Guide for Disabilities for each park if there isn't a copy available on the map kiosk inside the gates.
Another tip: use plenty of sunscreen for your family and your dad and apply it frequently, even though most of the queues are out of the sun and many are indoors. I know what can happen if you're on a medication that is sun-sensitive and don't wear sunscreen. Once I missed a strip of skin on my back; it turned purple and remained that way for a couple of months — although it did eventually return to normal.
Have lots of fluids and his medications. You can carry a small soft-side cooler – I am also insulin dependent, so I keep my pre-loaded syringes in ours. Definitely take a small collapsible umbrella. I've seen people using golf umbrellas and those I feel can be dangerous because they are so large. Little kids don't know to look for the ends of the spines and can get poked in the eye. The smaller ones usually fit right over the person using it, are easy to close and seem to work best. We carry one from Universal with us. It's come in handy more times than I can count.
I know that your dad's energy and strength are going to be a concern. Try NOT to go back and forth from different sides of the parks. Make a plan, and then stick with it. The GAC, at this point in time, doesn't have a time for ride return so that's a real bonus. I've heard there are some changes coming in the near future – check out "Reworking Disney's Guest Assistance Cards" in our 6-21 edition of Rumor Round-Up. But I think some changes are already taking place: for example, I learned this week that Enchanted Tales with Belle no longer accepts the GAC. With my intellectually disabled daughter already in tears and me trying to explain why to the cast members, they would not let us in the way they have in the past. We skipped the attraction to the dismay of our granddaughter, who really wanted to experience meeting Belle again.  My 6 year old understood – the twenty-something CM did not….
Suggested touring plan
If you are going back to your hotel for a rest, I would recommend the following plan:
Magic Kingdom – do Tomorrowland and Fantasyland in the early part of the day and return to Adventureland, Frontierland and Liberty Square, ending up in the handicapped seating area in front of Walt Disney's and Mickey's stature for the parade and fireworks, as it will be less warm after the sun goes down. There is something really magical about the Main Street Electrical Parade.
In Epcot, see all of Future World East and West (the front part) and do World Showcase later, as it doesn't open until 11am. That way you'll be on the lagoon for IllumiNations: Reflections of Earth.
Animal Kingdom is also set around water with bridges on both the east and west. I checked the park hours for the week you'll be there and it's only open until 8pm. Visit Africa (the back park of the park) first for the Kilimanjaro Safaris and Rafiki's Planet Watch, see the animals in Asia and let those who want to ride Kali River Rapids do so, then take the east bridge back to the front of the park. After your rest, come back for Camp Minnie-Mickey, then over to Dinoland.  If any of your family wants to ride Expedition Everest, it's just a short distance from Dinoland.  Remember, there are many things to see and do in this park that are not rides, like the new Wilderness Explorer game.
Finally Disney's Hollywood Studios – probably the most confusing park. For some reason we still struggle with getting our bearings here. It just doesn't "walk" like it looks on the map. Be advised there are also stairs in different sections with wheelchair ramps that are really not that close to those stairs, so we end doing a lot of circling – watch for the signs. Most likely, though, you'll want to do the left side first, coming back by the Backlot Tour and Toy story, then pick up when you return with the Great Movie Ride and head to the right. (Make sure you catch all the shows and attractions in between these mentioned rides.) You'll have to take a gander at the map; either way you'll want to end the day on Sunset Blvd to find the entry for Fantasmic!, a nighttime spectacular with lights and lasers that lasts 25 minutes — don't miss it! Sorry I can't be much help with this park. It's not one of our favorites so we don't go there as often. However, others love this park, so please don't let our experience color yours.
Ride Transfers
Transferring to the rides may be easier than you think. Although some of the rides require transfer from wheelchairs, many rides are set up to take wheelchairs right on them. Here's a list where you can remain in your chair:
Magic Kingdom: Walt Disney Railroad; Jungle Cruise; Liberty Square Riverboat; "it's a small world"; The Many Adventures of Winnie the Pooh; Under the Sea – Journey of the Little Mermaid and Buzz Lightyear's Space Ranger Spin allow wheelchair riders to remain in their chairs. Some rides can be stopped or slowed to help with the transfers, and I recommend doing these if your dad is able. Haunted Mansion, although you may have to wait until the car they use comes around, is a favorite, but is a transfer. Check out the entry to the Tomorrowland Transit Authority People Mover. It is entered by an inclined moving walkway but it's another favorite "resting" rides  Since it is elevated and about 10 minutes long, you will get a great view of all of Tomorrowland and the insides of many of the attractions.  Buzz Lightyear isn't a bad spin – you're mostly in control and it's a slow one. My friend who has end stage MS LOVED it, and the ride's cast members allowed her to ride four times in a row!
Epcot: Riders can remain in their chairs on Ellen's Energy Adventure (Future World East); The Seas with Nemo & Friends; Living with the Land; Journey into Imagination with Figment (Future World West); and Gran Fiesta Tour Starring the Three Caballeros (Mexico). At Spaceship Earth (the big ball) there is a special entrance on the east side across from Guest Relations and a waiting area for wheelchairs; they can take Dad up the ramp in his chair for him to transfer.  Don't miss this one! The rest of the attractions in the World Showcase are shows. It will take at least three hours to see all of the World Showcase countries and their shops. Once again, all the shows are wheelchair accessible.
Animal Kingdom: This park is actually the largest of the Disney properties. There really are not many rides but there is a lot to see: shows, discovery trails and exhibits are all wheelchair accessible. There are only three rides that allow you to remain in your chair: Kilimanjaro Safaris (a definite MUST but is very bumpy due to the nature of the safari trucks); Wildlife Express Train: unlike the train at the Magic Kingdom, this one is an express to Rafiki's Planet Watch and TriceraTop Spin (like Dumbo). All other rides are transfers. It is not difficult to transfer into Dinosaur, but it's a really dark and bumpy ride and throws you around in the car.  We don't do water rides, so I have no idea what the transfer into any of those is like, but you do have to transfer.
Disney's Hollywood Studios: DHS also does not have a bunch of rides, mostly attractions and theaters that are wheelchair accessible. Remain-in-your-chair rides are: The Great Movie Ride; Toy Story Midway Mania! (usually a long wait even using the GAC, also an easy transfer if your dad wishes to do so), and the Studio Backlot Tour.  The one show you don't want to miss at the end of the day is Fantasmic!.
Restaurants and gift shops are wheelchair accessible, as are restrooms. Keep an eye out for companion restrooms – they will be easier to use than inside stalls. For the most part, they are marked on the Guide Maps. The Magic Kingdom used to pass out a little printed notice that you could carry in your pocket or on a lanyard with the locations of their companion restrooms, but I've never received one at the other parks. There is always a companion restroom in First Aid which you can use – just ask for it when you enter.
Transportation
As for the buses, you should read my blog post about those. Getting a lift buse when the parks close seem to be the worst time, but you may luck out. Hopefully, since this happened to us, Disney is providing more buses with lifts. (If you find this is the case, would you please let me know?) You may have to speak to the transportation supervisor, who will send for a bus. You do have the option of folding your chair and carrying it on, but our daughter's legs are really short and aren't the same length so she is unable to climb bus steps.
I have found my best resource is to ask questions of everyone with a big smile on my face! If I explain my daughter's need for something, we're more than likely going to get the assistance needed. Don't be afraid to ask!
I know your dad will be forever happy to have had this special time with his family and whatever special accommodations you need to make will be well worth it.  Have a great time!
DISCLAIMER: Neither the author of this post nor any of us here at Orlando Informer is an official representative of any theme park in Orlando. While we work diligently to provide you with the very best advice from our collective expertise and experience, it is still your responsibility to verify your plans with each theme park. Thanks for your understanding!
View all of our Special Needs Are Universal posts
Do you have a
Special Needs Are Universal
question for Debi? She is available to assist your family in the
SNAU section of the OI Forums
. Registration is free, and once you have an account, we invite you to join the conversation or ask a new question.
[sws_author_bio user="iamdollie" size="105″ authorposts="More OI posts by debi" name_format="About the author"] [/sws_author_bio]