This is our second Special Needs Are Universal article, which we have designed to answer your questions and address your concerns about theme park disability issues.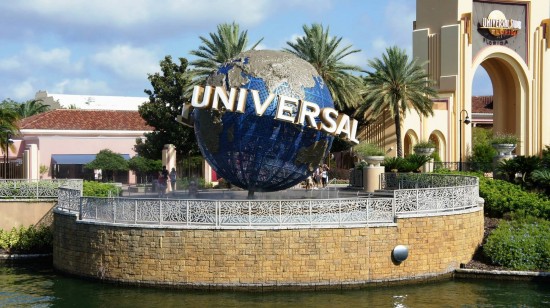 This week we received our question from Vicky:
We are doing the Disney World trip in June this year with our four boys, two of whom are Autistic. Last year we experienced using exit passes for the first time on a trip to LEGOLAND and it was wonderful. The whole family was able to enjoy the experience as even if one boy didn't want to go on a ride, my husband could take the others on without queuing for long. Is this the same with the GAC passes in Disney World? As I fear that even if the boys don't want to go on a certain ride, they're going to become extremely stressed and have meltdowns waiting for their brothers.
Thank you for your question!  Traveling to a place like Disney World with a family that has a different make up of what is considered normal has its own set of concerns. Each park has their own rules and, based on the statements on the back of Disney's Guest Assistance Card (GAC), it doesn't sound like LEGOLANDs.
This card is valid for use at attraction locations in the MAGIC KINGDOM®Park, Epcot®, Disney's HOLLYWOOD STUDIOS, and DISNEY'S ANIMAL KINGDOM® Theme park only.

Additional waits may be incurred at certain attractions due to the need for a special vehicle or other operational concerns.

Some attractions have alternate entrances for Guests with disabilities.  These are intended to offer Guests using wheelchairs or with service animals a more convenient entrance to the attraction.  Alternate entrances are not intended to provide immediate access.  Guests with disabilities and up to five members of their party may enter through these entrances.  For operational considerations, additional party members are required to use the standard queues.

At attractions offering Disney's FASTPASS service, Guests should obtain a Disney's FASTPASS return ticket.
To me this basically says that as long as the person who needs the pass is going on the ride, your entire family, up to 6, may use the accelerated entrance option, usually the FASTPASS queues. But, if the boys who need the pass are not riding, the rest of the family will need to obtain FASTPASSES, or use the stand-by or single rider lines. My daughter and I are both disabled and our pass is for both of us. My daughter rides almost everything I do, with the exception of a couple of coasters so I am able to use our pass independently of my daughter. But your family presents another worry. I'm sorry that I have not personally encountered this dilemma, but perhaps I can give you some ideas that may work.
As always, I recommend that you take a note from your doctor, describing the accommodations that you need for your boys. In your case, that would include not only allowing accelerated entrance for your Autistic boys but for the rest of your family for when the boys are not riding, perhaps requesting the pass be made to the Smith Family. Most of the time the cast members in the Guest Relations offices will not even look at the note, but request they do. Explain the situation to the attendant, and if they are not receptive, ask for an ADA supervisor. Remind them that you are only trying to give your children the best experience you can and that waiting, at any time, can cause a meltdown. I know, because this happens with our daughter too. When Universal first opened Harry Potter and the Forbidden Journey, we wanted to be able to see the inside of the Castle and the only way to do so at the time was to wait in the regular line. We tried to do that but after 20 minutes our daughter began to show distress, and a few minutes later she was crying, snotty, and using her "primal scream," which no one around her wants to hear. We had to ask the people ahead of us in the queue if they would mind letting us through, as there was no exit that didn't have stairs and going backwards was impossible. Luckily, all the other guests were very understanding and once inside the castle, the behavior dissipated.
You may end up being allowed to let the rest of your family use the one pass with just your boys' names. That did happen to us on one visit. The team member only put my daughter's name on the pass and said for me to use it if I went on something she did not. I asked if that was okay and she shrugged and said it was. I think it all depends on who helps you.
My daughter's much loved places are Disney and Universal Orlando and she'll begin signing that she wants to GO. When that's just not possible, as we live a couple of hours away, I search YouTube for videos of her favorite rides and let her watch!  She recognizes many of them, because she has been on them so many times. If your sons are not sensitive to watching videos, perhaps this is something you could do before you go on your trip. Try going to www.disneyworld.disney.go.com and check out the ride names at each park. Search on YouTube and let your sons virtually ride, which may make them more familiar when they arrive at the real thing.
If your boys then don't want to ride, you can do what another one of our bloggers does with her son – enter the queue but exit before getting on the ride, leaving the rest of your family to board. Who knows, maybe your sons will change their minds once they see the vehicles and ride with their siblings. Is it a ride you would like to ride, too? Either way, ask the attendant for the child swap waiting area. You will be given a card that will allow you to board the ride when the rest of your party returns, but this would still give you the option of using the alternate entrance, thus saving some time and hopefully prevent the meltdowns.
Some of the rides exit into interactive areas where the boys could play, if they so desire. Keeping them comfortable with their surroundings is your most important job, and I know the stress that can put on you. My daughter also has Autistic tendencies so I'm always on edge, waiting for that other shoe to drop. However, let me assure you that having been to Disney World as many times as we have over the last 5 years, most team members are very understanding of these special needs situation. Sometimes it does take a little finessing with the team members, but don't be afraid to try.
I have one more suggestion: please go to www.autismattheparks.com, written by one of our Orlando Informer contributors, Maureen.  Her son is Autistic and she has many tools in her arsenal for having a great day at the parks.
Each disabled person has different needs and I've found that the people at Disney have been very understanding.  They do have their basic rules, but there are always exceptions.  Have a great vacation!!
DISCLAIMER: Please be advised that neither the author of this post nor any of us here at OrlandoInformer.com is an official representative of any theme park in Orlando. While we work diligently to provide you with the very best advice from our collective expertise and experience, it is still your responsibility to verify your plans with each theme park.
Resort contact information: Universal Orlando / Walt Disney World.
View all of our Special Needs Are Universal posts
Do you have a
Special Needs Are Universal
question for Debi? She is available to assist your family in the
SNAU section of the OI Forums
. Registration is free, and once you have an account, we invite you to join the conversation or ask a new question.
[sws_author_bio user="iamdollie" size="105″ authorposts="More OI posts by debi" name_format="About the author"] [/sws_author_bio]