Update
We are no longer accepting applications for new writers However, for reference purposes, this post will remain viewable on our site. If you sent in an email before Tuesday morning, September 10, we'll be in touch shortly.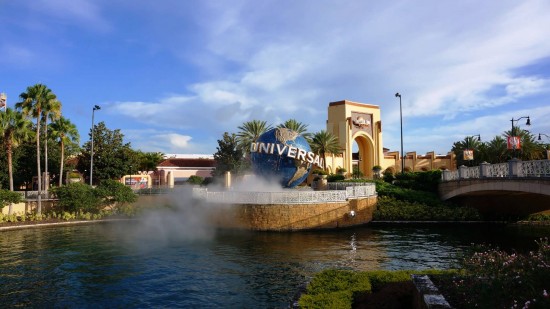 Good afternoon,
I'm publishing this blog post to let our fans know that I am currently looking to add new contributors to our ranks. We ask our freelance writers to submit at least one new blog post each month (more if you'd like), and we now pay 4 cents per word up to $40 per post. That means you'd earn enough to pay for a Universal Power Pass with about five articles published!
In this particular contributor open call I'm looking for one or two writers how can help in these areas: Universal Orlando history, HHN coverage, and SeaWorld trip reports. You won't be expected to write exclusively about these subjects, but they are the areas I'm most interested in right now.
The biggest restrictions to know about up front: You need to be 21 or older, and in this round we are looking for new contributors who live locally and are able to visit the parks many times a year.
If you'd like to help us out (and get paid for it), please write an email providing answers to these questions:
1) Why are you passionate about Orlando's theme parks?
2) What are five specific ideas for articles you'd like to write?
3) Do you have work online that I can read? If not, can you send me a sample between 500 and 800 words?
4) Finally, will you be promoting any products, websites, or social networks as part of your work with us?
A little about Orlando Informer: We are the world's leading independent resource for guests visiting Universal Orlando Resort. With more than 500 free pages & blog posts covering the resort, viewed over half a million times each month, we are proud to help thousands of families plan the perfect vacation to Universal's theme parks. In addition to our site pageviews, we also offer our contributors exposure to our nearly 30,000 Facebook fans and 10,000 Twitter followers.
Through the hard work of our current contributors and our niche as the premier Universal vacation planning resource, we're proud to be one of the fastest growing major websites covering Orlando as a vacation destination: Our pageviews are up 145% over 2012. What's more, just back in February we reached 10,000 Facebook likes; as I mentioned above, we're now about to pass 30,000 Facebook likes some seven months later.
Learn more about Orlando Informer and our active contributors
Ready to send your email? Make it out to [email address removed because we are no longer looking for more writers — hope you didn't skip over the "update" at the very top of the page]. Given the amount of responses we'll be receiving, please allow up to five days for us to get back to you. Thanks for your understanding!
Dan Hatfield
Owner & Editor
OrlandoInformer.com
Verizon, AT&T and Flickr
I don't really have a better place to put this, so I thought I'd just include it here. Our fans who follow us on Twitter know that I've been struggling with Verizon Wireless when trying to upload from Universal Studios Florida. Several of you suggested that I switch to AT&T because they have a cell tower at the park. I want to let you know that I finally got fed up enough with Verizon's coverage to make the switch, and it is true: AT&T works like a dream come true inside USF.
Keep in mind that I'm not suggesting AT&T is better than Verizon for overall coverage in Orlando. In fact, while strong enough, at home in Ocoee my AT&T signal is definitely weaker than my Verizon signal — so please consider this anecdotal evidence.
Speaking of visiting the parks, I'll end this post by letting you know that our 72 photos taken during Friday's visit to Universal can now be viewed on our new Flickr page (September 6 photoset), including several full resolution images of the HHN props showing up in the streets. Keep in mind a major storm rolled in Friday afternoon, so we only made it to Universal Studios Florida on this last trip…