SeaWorld Fun Card
The popular SeaWorld Fun Card is back. Florida residents pay for a day and come back again and again for the rest of 2013 AND all of 2014 to enjoy SeaWorld's amazing shows, thrilling rides and attractions like Antarctica: Empire of the Penguin, and special events all year long, with no blackout dates.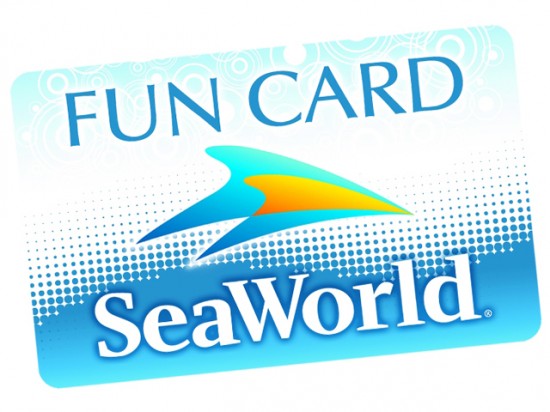 Buying a Fun Card now is the best value; Pay for a day and get the rest of 2013, including SeaWorld's Christmas Celebration, and all of the great events and concerts throughout 2014. From Santa to Shamu, SeaWorld's Christmas Celebration inspires lifelong family memories and traditions as waves of holiday spirit splash over the park in a watery, wintery wonderland.
More details about the SeaWorld Fun Card
Bands, Brew & BBQ 2014
Also just released is a 'first look' lineup for the Bands, Brew & BBQ festival, where guests can enjoy a cornucopia of all things BBQ featuring SeaWorld's signature mouth-watering BBQ, along with from local restaurant favorites, who will be on hand serving BBQ foods tendered to perfection. The exciting concert lineup features the following (event dates, times, and artists are subject to change):
Saturday, February 1 – Willie Nelson
Sunday, February 2 – TBD
Saturday, February 8  -Cheap Trick
Sunday, February 9  -TBD
Saturday, February 15 – TBD
Sunday, February 16 – REO Speedwagon
Saturday, February 22 – TBD
Sunday, February 23 – Justin Moore
Saturday, March 1 – Scotty McCreery
Sunday, March 2 – TBD
Saturday, March 8 – Martina McBride
Sunday, March 9 – 38 Special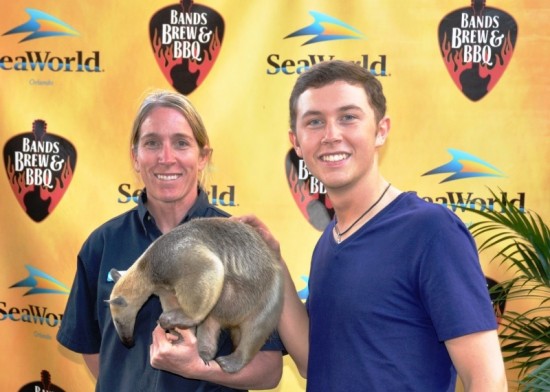 More events in 2014
Through SeaWorld Orlando's array of events, families will have the opportunity to see live performances, enjoy authentic Latin food and dance with sea fairies, as well as enjoy the signature experiences SeaWorld is known for.
NEW! Wild Days – Weekends January 11 through January 26, 2014.
Connect even deeper to animals and the wonderful world we share during Wild Days, an all-new event at SeaWorld this January. Families can enjoy three weekends of interactive shows and up-close animal encounters. You'll meet the leaders in the world of animal rescue and rehabilitation, celebrate penguins and immerse yourself in what you love about SeaWorld – our animals!
January 11-12 – Jack Hanna Weekend
January 18-19 – Sea Rescue Weekend
January 25-26 – Penguin Lovers' Weekend with Julie Scardina
Just For Kids! – Saturdays from March 22 through April 12, 2014.
Bring your little ones to sing, dance and play the day away at SeaWorld's Just for Kids festival. Experience live shows featuring the hottest kid-friendly favorite entertainment, try out our kid-sized rides, and meet adorable animals. Soak up all the fun, music, treats and more. It's a festival that's Just for Kids, and only at SeaWorld.
Viva la Musica – Saturdays from April 26 through May 17, 2014
Celebrate the food, fun, sights and sounds of Latin culture at this annual Hispanic festival for the entire family, featuring live concerts by internationally renowned Latin musical artists and savory Latin cuisine prepared by SeaWorld Orlando's own Executive Chef, Héctor Colón.
Sea of Surprises in 2014
And there is no better time than in 2014 to visit SeaWorld as all three parks celebrate SeaWorld's 50th Celebration! – a celebration marked by a whole new "Sea of Surprises." Starting March 21, 2014, guests are invited to join as SeaWorld celebrates with new interactive experiences, new shows and daily entertainment, more up-close animal encounters throughout the park, and a Surprise Squad treating guests with prizes every day.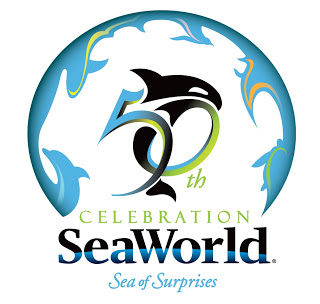 Shamu Stadium & One Ocean closing for maintenance
As reported by OrlandoSentinel.com, "One Ocean" will close in January for routine maintenance on the main performing pool at Shamu Stadium, with a re-open date sometime in the spring. Dine with Shamu will also be closed during this time.
As a substitute, the park will offer "Shamu Up Close", showcasing interactions with its killer whales and SeaWorld training techniques.
To keep learning more, check out all our blog posted filed under SeaWorld Orlando.