Disney CEO Bob Iger was supposed to be publicly announcing Star Wars's big arrival at Disneyland's Tomorrowland and Walt Disney World's Hollywood Studios right about now. Instead, he's quietly put all plans on hold in Anaheim and outright pulled the plug on most of the Star Wars Land expansion here in Orlando.
If it seems like the world has gone topsy-turvy, particularly after our glowing review of Disney's prospects for 2017 that Orlando Informer published two weeks ago, that's because it has literally done so for the company; it turns out that most of Star Wars Land getting the axe is just the tip of Disney's problems.
Billion dollars & counting
It all starts – and ends – with the company's grandiose NextGen initiative at Disney World, a billion-dollar-plus program that has as its twin centerpieces the MyMagic+ system of advance ride, show, and restaurant reservations and the all-in-one MagicBands that function as park tickets, hotel room keys, and credit cards. Despite the huge push behind the system, it has seen delay after delay, thanks to a whole glut of glitches, bugs, and system crashes. The most recent plan was to have NextGen "largely" in place two months ago, when Disney's fiscal year ended; now, everything has been indefinitely delayed, possibly 'til this time next year or, even, on into early 2015.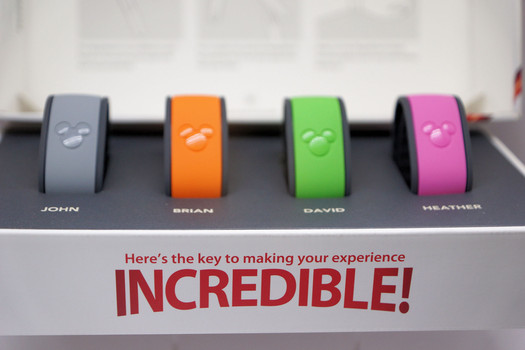 The amount of damage this is starting to inflict on the company cannot be overstated. The program has been in development for at least the past five years, with the last two years starting to incur real costs as it continues to tie up more and more R&D dollars and man-hours. Disney's financial types were counting on the initial roll-out this year to start to boost Disney World's revenues in 2014, as guests are expected to spend more time on property and more money on souvenirs once every minute detail of their vacations have been planned months in advance and with wallet-less transactions making money out of sight, out of mind. The loss of that revenue is damning; the fact that even more now has to be spent on further patches and upgrades is downright disastrous. (And this is just for Orlando – forget about shipping NextGen to all of the other resorts all across the globe, as was expected to be happening in the very near future.)
This is so disastrous, in fact, that Bob Iger and all of Disney's top executives reportedly flew out to Orlando earlier this month for a series of "tense" meetings on the subject. The bottom line, as is so important for a massive public corporation like Disney, is that a great deal of money needed to be saved from other sections of the theme park business – what is typically the most consistent and surefooted performer in all of Disney's portfolio – in order to make up for the giant (and growing) shortfall. Upon their return to Burbank, the execs instituted a series of emergency, kneejerk measures to do just that, slashing projects left and right and temporarily reassigning Imagineers to work on the soon-to-open Shanghai Disneyland (which has a different budget, presumably due to its being mostly owned by the Chinese government) for at least the next three months. Should the financial situation continue to look dire and the global freeze on new theme park spending isn't lifted, rumors suggest, layoffs at Walt Disney Imagineering would ensue.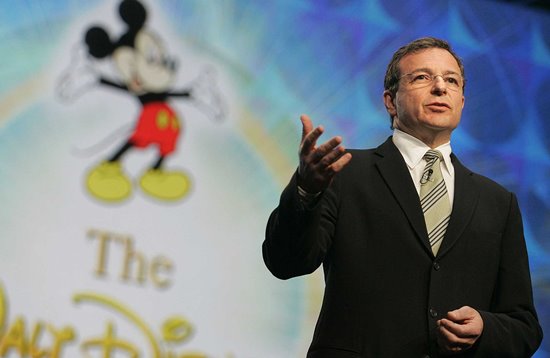 While we have a rather solid idea of what this last-minute moratorium means for Disneyland Resort – Tomorrowland's Star Wars overlay being put on hold by at least another year, California Adventure's Monstropolis expansion (themed to Monsters, Inc.) being cancelled, and 2015's 60th anniversary plans being all but gutted – we really have no clear idea as of yet what this will entail for Walt Disney World.
The freeze hits Walt Disney World
The current news making the rounds is that Star Wars Land at Hollywood Studios would have a severe reduction in the breadth and depth of the attractions slated to appear, with, perhaps, just one or two new rides or restaurants being trotted out, most likely after a similar delay. Pandora: The World of Avatar would also presumably be put on hold (after already seeing a whole host of its own delays over the past two years), although it's exceedingly difficult to imagine the whole expansion would be permanently downsized or outright squashed. And with the transformation of Downtown Disney into Disney Springs already underway and New Fantasyland at Magic Kingdom almost entirely complete, these projects may be immune from Iger's newly-issued edict.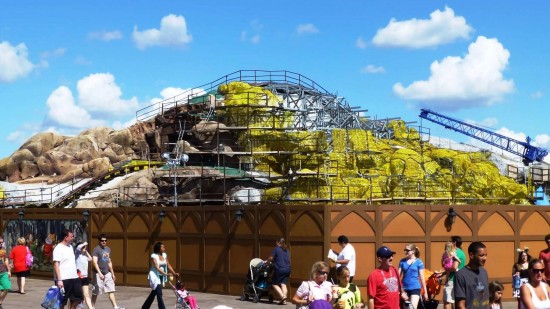 Even so, it's hard to imagine a more catastrophic scenario for the world's biggest theme park resort. During the Michael Eisner years, its operating budget was slashed and it earned the dubious distinction of being the first Disney location to have a whole park not only close, but be entirely abandoned (that would be River Country [and Discovery Island, in Bay Lake, to boot], for those playing along at home).
More recently, Universal Orlando has eclipsed Walt Disney World in terms of enthusiast goodwill and mainstream media coverage; the Wizarding World(s) of Harry Potter has proven to be a major success in both attendance records and theme park design, raising the bar substantially high for any Disney counter-attack. And just within the last year, Disney spent roughly a billion dollars in deploying a whole slew of new attractions and desperately-needed overhauls to its California Adventure park, revolving mostly around the addition of Cars Land, the only themed land to provide real competition to Universal's Harry Potter. In contrast, the company spent the same amount of money at Disney World in installing turnstile-less park entrances and retrofitting nearly every last ride and parade viewing spot with FastPass+ access. The imbalance couldn't be greater.
And the loss of the heart of Star Wars Land, possibly for the next decade – if not longer! – is a heavy, and quite possibly fatal, blow. An E-ticket speeder bike ride, a walk-through Millenium Falcon and Ewok village, and an "interactive Tatooine cantina restaurant show" all possibly being thrown to the curb is heart-breakingly depressing, not to mention mind-numbingly nonsensical – wouldn't installing one of the planet's most recognizable entertainment brands dramatically increase revenue, thereby helping to ameliorate the continuing damage done by NextGen?
The difference in worldviews between Disney and Universal couldn't be more striking: the latter believes in getting attractions off the ground as fast as humanly possible, even if that means paying time-and-a-half for literally the entire life of the construction project (hello, Transformers, which now holds the world record for fastest turnaround time: 12 months), since new properties bring new guests and, thereby, more money into the parks. This just may be the slow and cautious Disney tortoising itself entirely out of the race.
[youtube_video]0WhoCe_2jpc[/youtube_video]
Healthy skepticism
The only conceivable silver lining in all of this is the possibility that the "facts" of this current report have gotten somehow mixed up or are out-and-out inaccurate; this is the rumor industry, after all, and information can – and often does – change on a daily basis.
If not, however, it's hard to see how Universal won't be the dominant force in the (Orlando) theme park business for the remainder of this decade, at the least.
DISCLAIMER FROM THE EDITOR
Please remember when viewing this post that a rumor is a piece of unverified information of uncertain origin; a statement whose veracity is not quickly or ever confirmed. So even though we try our best to present solid speculation, there's no way to guarantee any rumor will come true (then it wouldn't be a rumor anyway).
Thanks to Marc for researching the latest rumor buzz from sources across the Internet and condensing it down into a single post for us each and every week!
View all of our Rumor Round-Ups
[sws_author_bio user="msunyata@yahoo.com" size="105″ authorposts="More OI posts by Marc" name_format="About the author"] [/sws_author_bio]