Is Universal pulling the plug on the WWE Hall of Fame?
Over the past few months, we've been reporting on the possibility of NBA City in CityWalk being demolished and a WWE Hall of Fame replacing it. It turns out, though, that those plans may be getting the bulldozer, as well.
According to Wrestling News World, it looks like TNA Wrestling, which recently took its Impact show on the road, wants to return to its dedicated soundstage at Universal Studios Florida starting next year. The only problem? The WWE reportedly wants an exclusivity contract with Universal Orlando Resort as a prerequisite for the Hall of Fame being built there.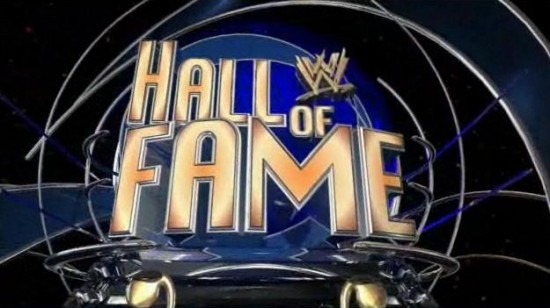 Universal, for its part, has been reluctant to agree to these terms, unless the WWE were to film some type of wrestling show somewhere at the resort; not only does having a regularly produced series guarantee a certain number of guests visiting the parks, it also provides essentially the last vestige of the filmmaking that Universal Studios Florida backlots were originally supposed to contain. And, besides, "sources within Universal have told us they were happy with TNA's deal and do not want to shun their return to the park," the site states.
So, what's more important (and economically viable) – a WWE Hall of Fame or a series of TNA Impact tapings? I guess we'll find out by year's end.
Disney rallies the lost Disney World attractions
Have you lost all hope for the $1 billion-plus NextGen initiative at Walt Disney World Resort ever being successfully implemented? Or for that long-promised-but-as-of-yet-still-undelivered Avatar Land? Well, Disney is here to reassure you – sort of.
Chairman and Chief Executive Officer Bob Iger was speaking at an analysts' conference thrown by Goldman Sachs in New York this past week, where he addressed the constant stream of delays for MyMagic+. (The latest release date – the first quarter of fiscal 2014 – hits next month.) "It's rolling out fully in the months ahead," the Orlando Sentinel records Iger as saying. "It'll be fully rolled out fairly soon."
The paper then went on to report: "Iger said Disney has now had more than 200,000 visitors test MyMagic+, a central element of which is a reservation system that allows guests to book a limited number of ride times from home, weeks before they leave on vacation. Giving visitors the ability to guarantee they will experience their favorite attractions without hour-plus standby lines "is a big deal and a game changer, we believe, in terms of the park experience," Iger said.
After promising to deploy NextGen to all the other Disney resorts across the globe, the CEO then pivoted to Avatar, a property that was announced as an Animal Kingdom expansion just a little over two years ago but has yet to see any significant construction start. What is its status update? "We're very excited about Avatar Land," he said. "I think that will generate substantial growth down there."
Disney's new Disability Access Service starts October 9
You've likely heard the news by now that Disney's parks will be overhauling their program that provides attraction access assistance to guests with special needs; the new program starts October 9. This week many details of the new program were released, and as one might expect with such a sensitive topic, there are strong opinions about whether the new program is a step forward or a step backward.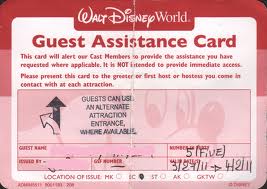 Here are a few thoughts shared by Orlando Informer readers:
This news makes me extremely sad. Disney has always been something we could look forward to that our whole family could enjoy and participate in. I am in the process of planning our next Disney vacation for about a year from now. Our son is 14 with severe autism, weighs about 180 pounds, can have extreme meltdowns, bite himself and overpower us at times. Disney was something we always looked forward to. We do use a special needs stroller for him because of the crowds and to help him feel more secure and safe. The GAC has been wonderful and made our Disney vacations not only possible, but a wonderful experience for us. Many times we were allowed to use the fast pass entrance and sometimes we used the handicapped entrance. Waiting for long periods of time would not be possible as we found out when waiting in long character lines. Explaining to a teenager who functions maybe as a 2 year old that we have to wait, but will eventually get to ride something means absolutely nothing to him. There is no understanding of what that means. I am hopeful that by the time we take our next vacation maybe things will be better. Otherwise, I do not see us taking our son to Disney. It would not go well if we approach a ride and are told come back in 30 minutes or 1 hour. We might get to ride one ride before things would get bad and we would need to leave the park. I can't see us spending the amount of money we do for a Disney trip if this is the case. There are many situations where this system will just not work. I hope that parents give feedback to Disney so hopefully improvements can be made. – Summy23

I think the new DAS system is going to an amazing change for the Disney company. No one with a das card will have to wait in any lines. The das system also prevents people from abusing their privileges and riding the same ride back to back- which makes it fair for regular day guest. Families with autistic members can just get one person in party to walk up to the ride and make reservation so the child does not have to "see the line" and think they are getting on. Can't wait for October 9! Hopefully it will bring down the wait times in all the stand by queues. – Joshua

My mom has Lupus and being in the sun all day and walking around really takes it's toll on her. During our last trip to WDW my mom couldn't get out of bed because of the pain. Since then we rent the electronic wheelchairs every time we go to Disneyland or any other theme park. We never knew about the special access or shorter lines when we started getting the chair. Yes some rides you may have a very short wait but then there are other times when you can wait up to an hr, like Space Mountain. At DL there is already one ride that already does return times for people in wheelchairs. I am curious to see how things will change for my mom, will we still go through the wheelchair entrance and get the return time there, or will we go to the main entrance to get the time and then go to the wheelchair entrance? I guess we will see in time. I am sure that if this new policy does not work out for people with more severe disabilities they will let Disney know, and I'm hoping they will then reevaluate the policy. – Brittany
Visit OI contributor debi's latest post to learn more about the changes coming to Disney's parks.
Quick hits: New SeaWorld show, Aquatica loses a name, HHN Legendary Truth

Theme Park Insider wrote this week about a brand-new trademark application being filed by SeaWorld for what seems to be a new type of show at several of its parks (and, just possibly, on television and touch screens, as well). Called Yonaguni, which is the westernmost inhabited island of Japan, it may have something to do with either the island or the "offshore Yonaguni Monument, a massive underwater rock formation." It could very well be that this is part of the park's 50th anniversary celebration, given the (possible) multimedia angle.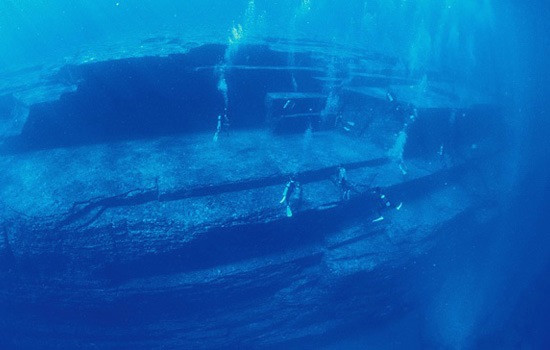 Speaking of SeaWorld – remember that Aquatica Orlando announcement that was teased earlier this month? Well, it looks like Screamscape thought it had dug up the new, tallest-waterslide-in-Orlando's name – Taruka Rush – but has now been forced to recant: "SeaWorld Parks has let their trademark registration for that name die and, so far, has not filed for a new replacement. Keep your eyes open." We certainly will.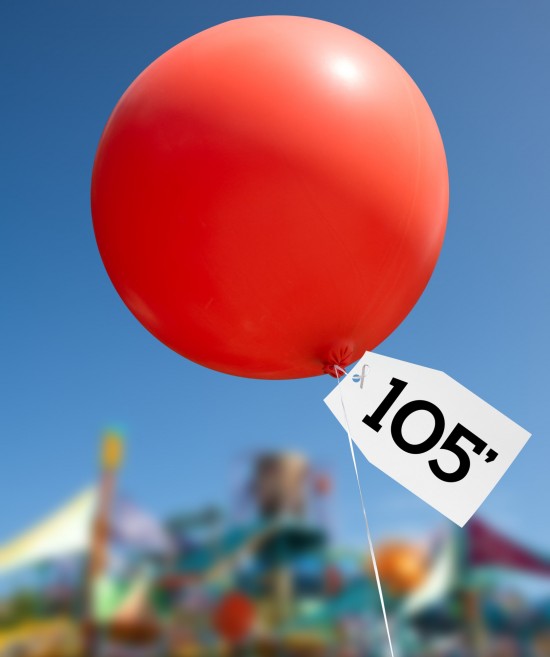 Legendary Truth, Halloween Horror Nights' interactive game, is back – and, from what we can tell so far, it's better than ever this year. Behind the Thrills not only has a brief rundown on the game's history and how to participate this year, it also has an interview with T.J. Mannarino, one of HHN's creative directors. Click to watch, then visit the Legendary Truth site to start playin'.
[youtube_video]8QsWoAiHx34[/youtube_video]
And if you're worried about your mobile data connection at Universal, we got some good news. Per a conversation we had with Guest Services, the parks are in the process of rolling out free public wifi at Universal Studios Florida and Islands of Adventure. Because the new service is just in testing, there are no guarantees, but so far it has been awesome during HHN.
Speaking of HHN, did you attend last weekend or this weekend? If so, share your review of the event with Orlando Informer readers and you could win a $50 Universal gift card on Monday! To write your review (or read the 20 reviews already submitted), visit the HHN 2013 real guest reviews page in the OI Universal Center.
And if you're the couple in the photo below, please contact Dan!
Say your wedding vows… and then say your prayers #HHN23 @HorrorNightsORL pic.twitter.com/OoFSiiVPuK — Orlando Informer (@OrlandoInformer) September 26, 2013
DISCLAIMER FROM THE EDITOR
It is tough to imagine that we need to put a disclaimer at the bottom of a blog post called Rumor Round-Up, but the growing popularity of our articles seems to have raised concern in some camps that our rumor reporting is not a 100% accurate forecast of things to come. So here goes nothing: Please remember when viewing this post that a rumor is a piece of unverified information of uncertain origin; a statement whose veracity is not quickly or ever confirmed.
Thanks to Marc for researching the latest rumor buzz from sources across the Internet and condensing it down into a single post for us each and every week!
View all of our Rumor Round-Ups
[sws_author_bio user="msunyata@yahoo.com" size="105″ authorposts="More OI posts by Marc" name_format="About the author"] [/sws_author_bio]