Welcome to Azeroth, the newest Island of Adventure?
Ever hear of a little videogame series called Warcraft? It started as a real-time strategy game for the PC all the way back in 1994, though most people are probably familiar with its latest incarnation, World of Warcraft (November 2004). This long-running installment is a massively multiplayer online role-playing game, and it's (in)famously managed to suck in so many thousands of hours of people's lives, it's referred to in most circles as digital crack.
It turns out that Universal just may be hoping that this hopelessly immersive and addictive environment will work just as well in a theme park setting.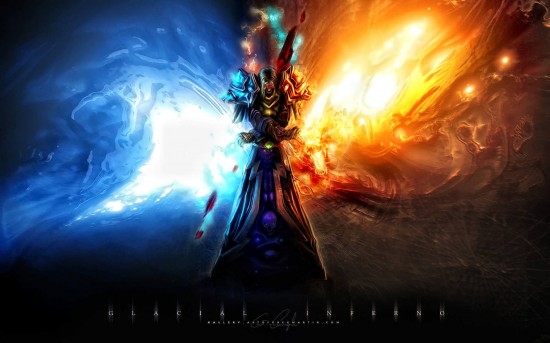 Screamscape came out this week with just this scenario, referencing the recent announcement that Universal will be helping to bring a (long-in-development) big-budget movie adaptation of WOW to theaters on December 18, 2015. This would ordinarily be a somewhat tenuous hypothesis, but given the previous news of Universal's new partnership with Legendary Pictures, and given that part of that business deal was the possibility of mining Legendary's film properties for themed attractions, the idea doesn't seem out of hand at all. And, besides, as the site notes, "it goes without saying that World of Warcraft has been a fairly global phenomenon. Bringing the game's distinct visual style to the big screen will launch the IP from the PC gaming crowd into the mainstream, for sure."
Let's just keep our fingers crossed that, if true, Universal will also be bringing the now-classic WOW episode from South Park, "Make Love, Not Warcraft," somehow into the mix.
Disney to introduce new infrared imaging technology
Disney seems to be in the anti-"piracy" mood. Disney Research has recently applied for a patent for a new type of infrared imaging projector, which would prevent guests from using their smartphones or digital cameras to sneak pictures of the after-ride photos that are available at a number of resort-wide attractions; "countermeasures are needed to prevent the capturing of an image from a display monitor using an imaging device to obtain quality images of high-value content," the application reads.
How would this be accomplished? WDW for Grown-ups has the scoop: the new tech would "either flood the digital camera sensor with infrared light or, perhaps, project a copyright notice that would only be seen by the camera."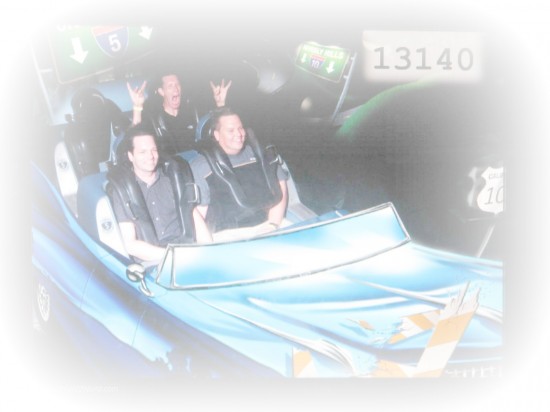 There are other uses for the new projector, including some pretty interesting entertainment applications. An individual may "carry, wear, or otherwise be co-located with one or more solid state imaging devices," meaning that a scavenger hunt, for instance, could be had, making guests hunt for infrared images or receive instructions for the next step in the trail directly from the images themselves. Since the patent specifically references "'ghosts' and 'tombstones,' we could imagine it might be used in the Haunted Mansion," the site states.
Photo tours of your favorite parks
"After years of neglect and, frankly, mismanagement, Downtown Disney has new hope in the form of Disney Springs," Da Mouse writes this week. "It's set to include massive improvements, from multi-level parking garages to alleviate the parking issues of old to the inclusion of upscale shopping options that will help Disney Springs better compete with the higher-end malls of the area, namely the Mall at Millenia." The site has a treasure trove of pictures of the construction currently going on at the spot. Go ahead and check it out.
DaMouse also managed to stop by the new Spice Road Table being built at Epcot, adding a second photo-update. "The bright colors used on the new doors of the building pop amongst the more muted colors of the pavilion, and the general scope of the pavilion feels grander with this new addition," the site says. "It adds some weight that balances out the Morocco Pavilion and surrounds you from the moment you first step towards it."
Now on to Universal CityWalk, where an Orlando Informer fan shared the photo below. Just as reported here in the Rumor Round-Up previously, the Endangered Species store has been closed in order to make room for… Starbucks, which is changing locations.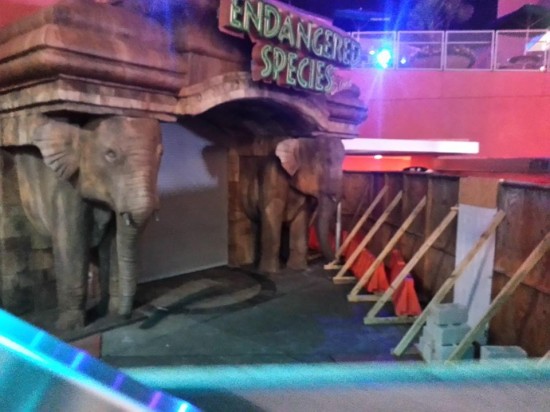 Why is Starbucks moving? We have it on good authority that the old Pastamore quick-service renovation is turning the space into a brick oven pizzeria, and that the pizzeria will be a two-story venue. Since the current Starbucks location at CityWalk sits right above Pastamore, it needs to move for a two-story venue to be built.
And, finally, rounding out the photo tours is Animal Kingdom. Orlando Park News has updates on several projects, including construction of the new Festival of the Lion King theater and the purported spot where the new World of Color-esque show (from California Adventure in Anaheim) will go, including its brand-new amphitheater.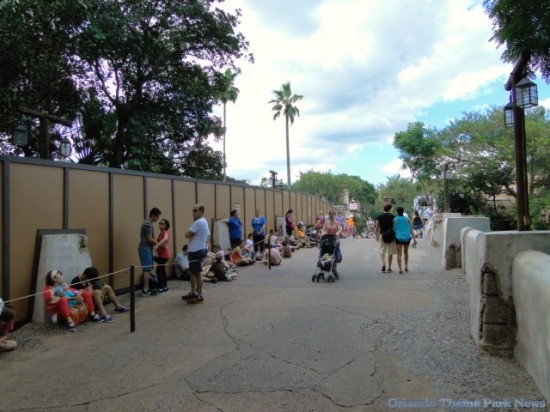 DISCLAIMER FROM THE EDITOR
Please remember when viewing this post that a rumor is a piece of unverified information of uncertain origin; a statement whose veracity is not quickly or ever confirmed. So even though we try our best to present solid speculation, there's no way to guarantee any rumor will come true (then it wouldn't be a rumor anyway).
Thanks to Marc for researching the latest rumor buzz from sources across the Internet and condensing it down into a single post for us each and every week!
View all of our Rumor Round-Ups
[sws_author_bio user="msunyata@yahoo.com" size="105″ authorposts="More OI posts by Marc" name_format="About the author"] [/sws_author_bio]