King Kong, Disaster, and Jurassic Park: The plot thickens…
King Kong's imminent arrival at Universal Orlando Resort is quickly becoming like some of our old favorite TV series, like The X-Files or Moonlighting: will he or won't he? When and where? (And, I guess we should add, will he jump the shark?)
The latest round of speculation has the King arriving as a brand-new land at Universal's Islands of Adventure, wedged between Jurassic Park and Toon Lagoon. Screamscape, citing a source of its own, appears to back this up 100 percent.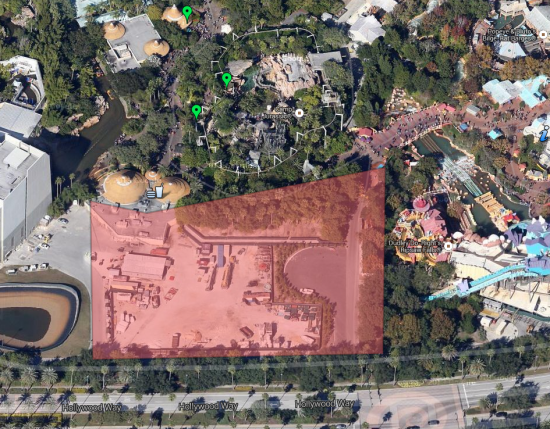 We here at Orlando Informer have been keeping our ears very close to the ground, and we've been hearing differently. A new inside source has been pouring water on the crackling rumor flaImes, saying that Universal Creative would be very unlikely to set up a brand-new island with such little "frontage" and which would require guests to veer far off of the park's main circular path. (Supposedly, the original layout of Universal Studios Florida's Springfield expansion was to the left of The Simpsons Ride, but designers switched to the right side in an effort to spread the new venues across the main circular drag.)
Furthermore, the source insists that the area behind Thunder Terrace Falls is, in fact, the site of the new Jurassic Park ride (which, as of right now, seems to be a rollercoaster, though we can't pin down whether it'll be wooden or steel. We'll have more on this when we can).
So what does our source say is happening? Disaster! A Major Motion Picture Ride… Starring YOU is definitely getting the axe. The building is currently out of code and the train needs a lot of work; Uni will need to spend as much as $4 million to fix for the former and $2 million to fix the latter. With that much money already on the table, why not just go all the way in and actually replace it with an IP that is sure to draw in more guests? And since the attraction's footprint is surprisingly large — larger, in fact, than that of Transformers — there's more than enough room to go around for its replacement.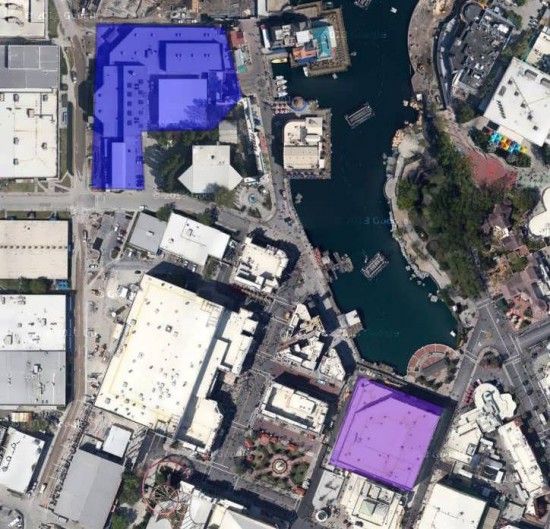 Though our source doesn't know definitively whether Kong is replacing Disaster, he sees it as the most likely scenario – and infinitely more likely than having the great ape set up shop at Islands of Adventure.
Touring Universal Orlando's near future
Our new source has a little to say about what the impending construction schedule for Universal Orlando will look like over the next few years – and it's a doozy:
2014 – Wizarding World of Harry Potter – Diagon Alley opens (but of course); The High in the Sky Seuss Trolley Train Ride goes dark for ride system upgrades.
2015 – Seuss Landing expansion opens with a new Lorax ride, positioned between the Cat in the Hat and One Fish, Two Fish, Red Fish, Blue Fish; Disaster is shut down permanently; Terminator gets its upgrade/facelift.
2016 – Jurassic Park expansion opens, though we have no word what, exactly, this will entail; Revenge of the Mummy gets its upgrade/facelift (if it hasn't already received it in 2015).
2017 – the Disaster replacement will likely open, and though our source says it is by no means confirmed, Kong is for now the most likely candidate.
One last tidbit that we couldn't quite pin down to a specific date: Twister: Ride It Out is due to be torn down and replaced with an unknown property. We include this in our report even though other sources suggest the attraction is scheduled for an upgrade by decade's end.
Are we having fun yet?
TNA coming back home to UOR
Remember all that recent talk about Impact Wrestling returning to its old soundstage at Universal Studios Florida early next year? Well, it looks like things may have changed, with TNA looking to tape at Universal Orlando sooner than initially thought: starting the week of November 21 (which was originally supposed to be filmed in Baltimore) and proceeding for (at least) the next month-and-a-half. That would give Universal a few weeks to deconstruct the Resident Evil haunted house and get everything back together for the wrestlers to move in.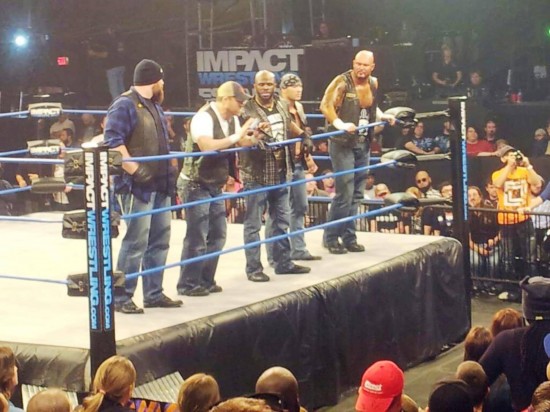 Regardless of whether TNA Wrestling is an interest of yours, the RRU staff is happy to see any national broadcast set up shop at Universal Orlando, which as of today currently hosts no ongoing productions. (Other than TNA Wrestling, the last program to be in production regularly at Universal was Family Feud, which moved to Atlanta after taping nearly 200 episodes on Soundstage 19 during the summer of 2010.)
Bill & Ted's Bogus Cancellation
"After thoughtful consideration, Universal Studios Hollywood has made the decision to discontinue production of the Halloween Horror Nights 'Bill & Ted' show for the remainder of its limited run."
So reads the short announcement on Universal Studios Hollywood's website. The sudden – and not-very-well explained – decision has left many dismayed, particularly those who have yet to see the show as we enter its final week. Why would Universal take the unprecedented move of pulling the plug mid-production? The current barrage of negative press, calling the show homophobic and racist, among other things, is almost certainly the culprit.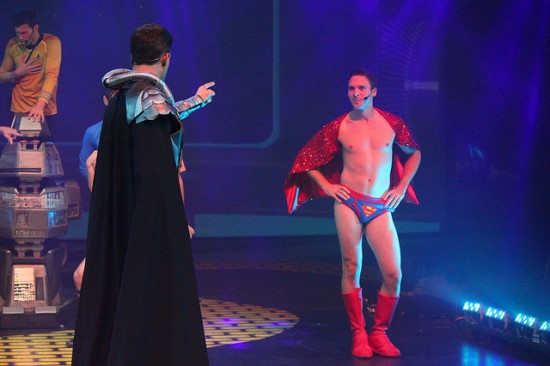 The show in Orlando is still up and running, given that it has a different script than its Californian sibling, but the news is still worth following here on the east coast. Is this establishing a trend of Universal – or, perhaps, new owner Comcast – capitulating to bad word-of-mouth? Will all future productions and attractions be held to an extra layer of possible PR scrutiny (a particularly important consideration, given how Universal plans on opening new venues each and every year from here on out)? Or is this just a one-time fluke that'll die out as quickly as the hype does?
First look at Universal Orlando's Meal Deal replacement
Earlier this week Orlando Informer posted the news that Universal Studios Florida and Islands of Adventure will be discontinuing their fairly popular Meal Deal program November 2nd. It's being replaced by a new program called Universal Dining Plan – Quick Service. Dan was able to get full details of the new program yesterday during his weekly visit to the parks, so let's see what we have.
The image below details what will soon be two separate Universal Dining Plans. The first on the left, simply called the Universal Dining Plan (UDP), began this summer and offers guests full-service meals, quick-service meals, and snacks. However, and this is a big however, the UDP is only available as a vacation package add-on. Guests without a vacation package, which of course is the vast majority of Universal's guests, do not have access to this program. The second plan on the right, called the Universal Dining Plan – Quick Service (UDP-QS), is available to all guests and, for adults, includes one quick-service meal, two snacks, and a beverage for the day. With tax the UDPD-QS works out to about $20.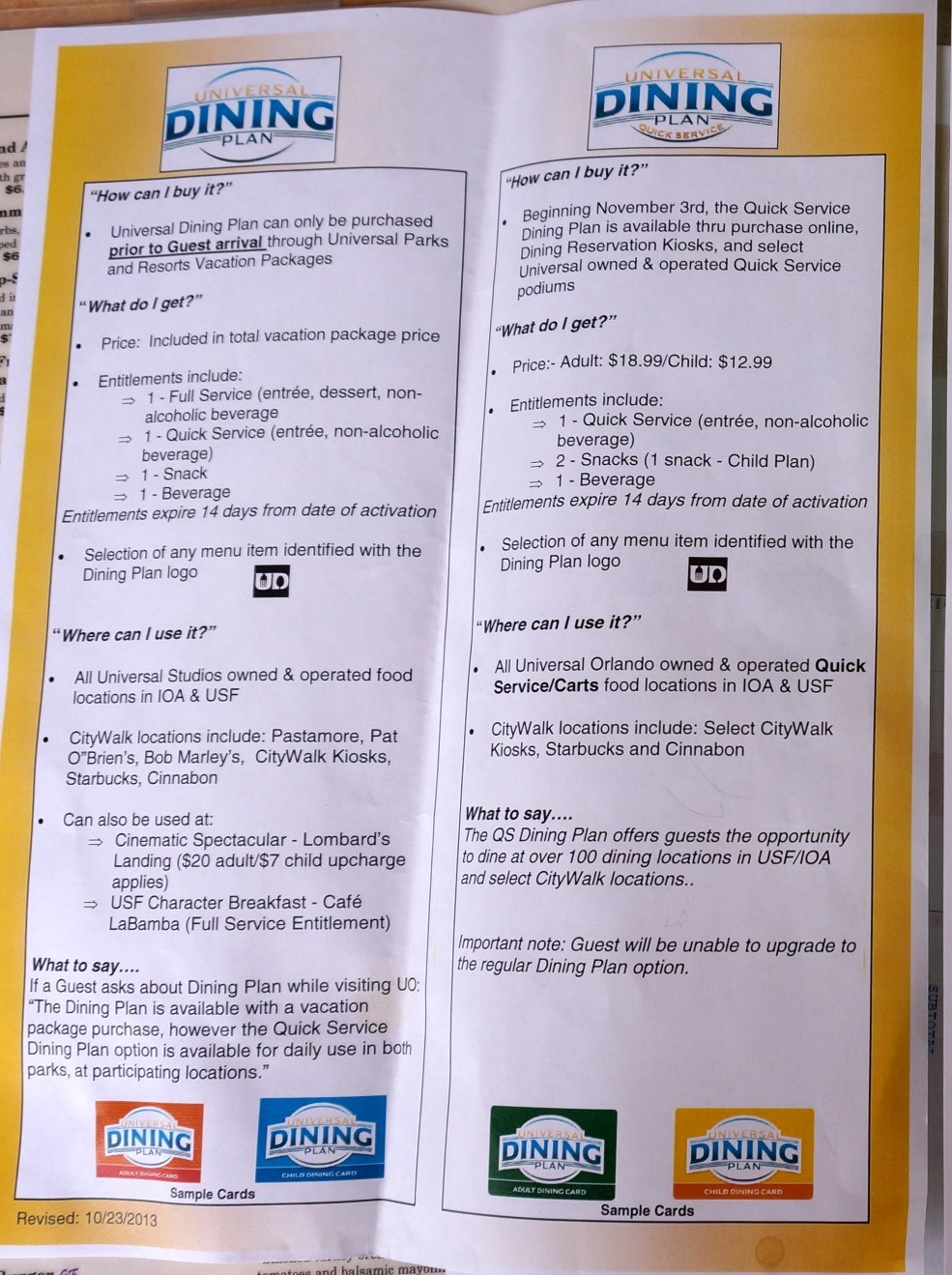 Since price is always the biggest consideration when deciding to participate in such a program, you have likely done the math already in your head and realized that the UDP-QS offers basically no discount. The average quick-service meal at Universal, with tax, is about $9. The average snack with tax is around $4. Add these together with a drink and you're right around $20. No doubt, if you spend your day looking for the most expensive meals and snacks available in the program, you might be able to squeeze a few dollars of savings out of this, but the new UDP-QS in no way comes close to offering the value that the classic Meal Deal did with its unlimited meals from 11:00am to 30 minutes before park closing.
Granted, the classic Meal Deal wasn't a top choice for all guests: with only three participating restaurants per park (sometimes four during busy seasons), selection was limited, and this restriction also caused long lines. But, with a little planning and a little patience, the classic Meal Deal was a spectacular value for many guests — 20 bucks to get unlimited meals for which you would otherwise pay $9 per plate.
So the UDP-QS now frees the guest to be able to choose a quick-service meal and a snack from virtually any counter at the parks. Sounds great in a pitch, but with the "discount" gone, what's the point? And there is one other issue: the UDP-QS includes a beverage, setting up the plan to compete with the immensely popular Universal refillable mug and Coke Freestyle programs (if you buy a refillable cup or Coke Freestyle, then you basically lose out on the portion of the UDP-QS that pays for your beverage entitlement).
It's tough to say exactly why Universal is making this move. But given everything we've explained, it's at least clear that the move is meant to address internal issues the resort had with the classic Meal Deal (restaurant congestion, patrons sharing meals, program profit margins, etc.); unfortunately the discontinuation of the classic Meal Deal is not meant to open the way for a new, even better, value-driven feature.
The Hogwarts Express is on the tracks
We didn't want to leave you with a bad taste in your mouth about Universal, so let's go ahead and mention that the Hogwarts Express train is now making its way onto the tracks crossing between Universal Studios Florida and Islands of Adventure. In a somewhat surprising move, Universal actually published their own photos of this milestone on social media: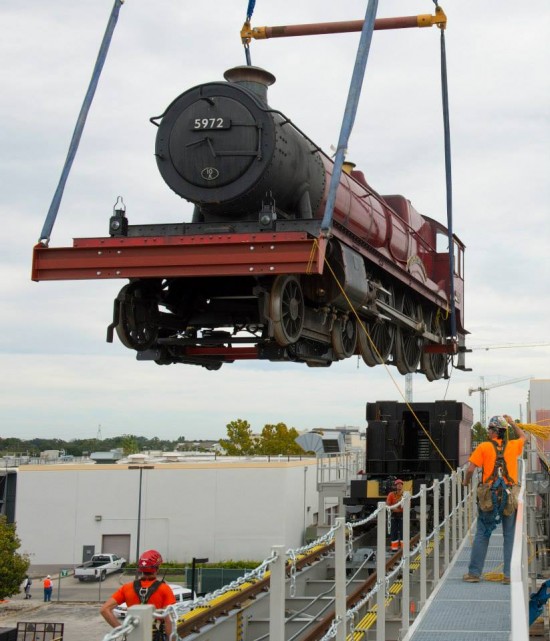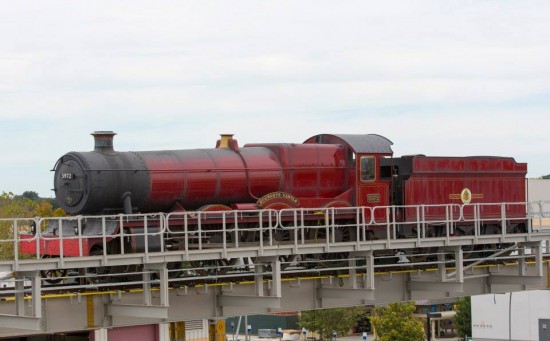 We've been told that Universal is starting to assemble their teams for operating the new attraction this week, testing will soon follow, and if it all goes as planned we could have technical rehearsals open to the public as early as next February.
The Hogwarts Express is of course just one portion of the Harry Potter expansion currently underway at Universal Orlando. To learn more, be sure to visit the Diagon Alley page in the OI Universal Center — and wouldn't you know it, Dan just posted a huge update this week with many new photos, an HD video, and all-new expansion details!
DISCLAIMER FROM THE EDITOR
Please remember when viewing this post that a rumor is a piece of unverified information of uncertain origin; a statement whose veracity is not quickly or ever confirmed. So even though we try our best to present solid speculation, there's no way to guarantee any rumor will come true (then it wouldn't be a rumor anyway).
Thanks to Marc for researching the latest rumor buzz from sources across the Internet and condensing it down into a single post for us each and every week!
View all of our Rumor Round-Ups
[sws_author_bio user="msunyata@yahoo.com" size="105″ authorposts="More OI posts by Marc" name_format="About the author"] [/sws_author_bio]