Cowfish Sushi Burger Bar coming to Universal CityWalk?
Quick refresher: It has been rumored for several months that CityWalk's Starbucks, currently positioned on the second floor (over the new Red Oven), would be moving to the recently gutted Endangered Species store on the first floor (right next to Red Oven). For a visual aid, the first photo is Starbucks in its current location, and the second photo is the gutted Endangered Species.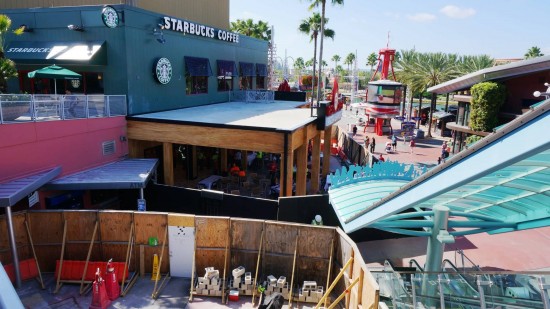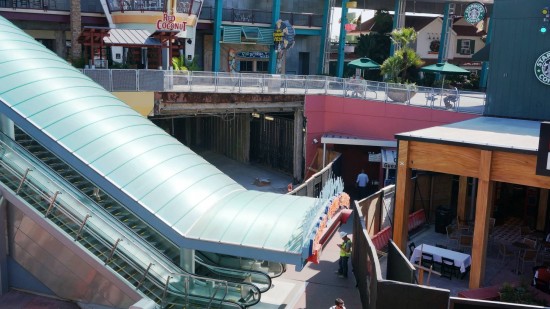 So we've known about Starbucks moving for quite some time. What we haven't known is what will take its place up on the second floor of CityWalk. Now we may have an answer.
A reliable source has told us that a North Carolina restaurant called Cowfish Sushi Burger Bar will be Universal CityWalk's newest occupant. As with any rumor, this is not confirmed by Universal and can't be absolutely guaranteed. Nevertheless, should this one come true, CityWalk will be adding this to its menus: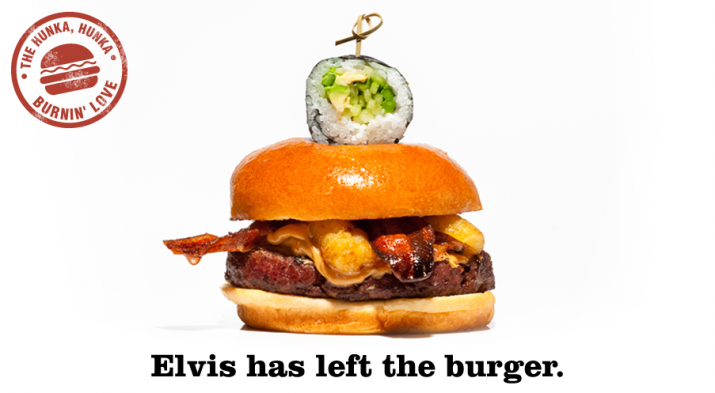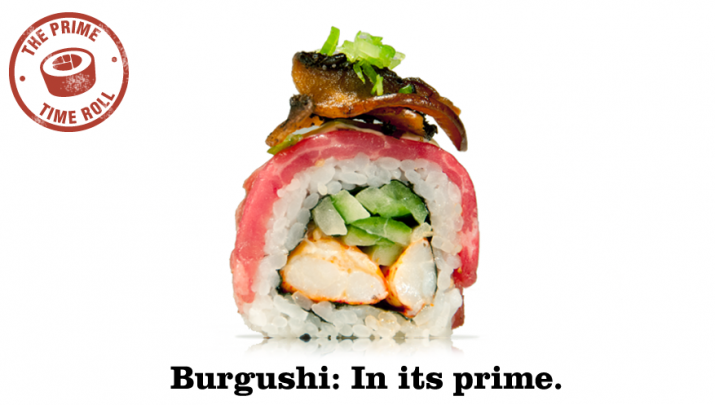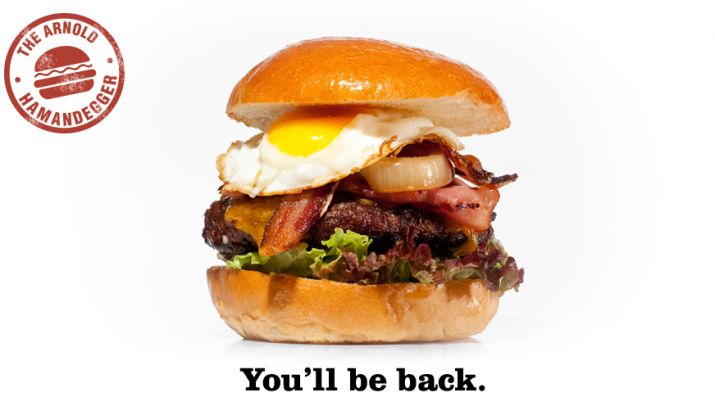 Here is what the restaurant says about itself:
An excerpt from "The Legend of the Cowfish" breaks down the evolution of this unique restaurant concept, and simplifies it to its roots. The Cowfish is a one-of-a-kind dining experience, thriving on its ability to fuse two niche products seamlessly on the same menu. Certainly unusual, absolutely great! The first and only "Sushi Burger Bar"!

The Cowfish brings to the world the first restaurant focusing on offering both the best sushi AND the best burger in town. Fresh, innovative and delicious, the sushi segment of the menu is powered by the success of sister company, eeZ Fusion & Sushi. All natural, creative and hearty, the burgers entice with fresh, never frozen, ingredients and bold flavors. Spiked hand-spun milkshakes, premium sakes, craft beers, wine and 10oz exotic martinis round out a huge bar menu that is sure to please. The Cowfish aims to offer something for the entire family. Scrumptious appetizers for sharing, hot soups and entree-sized salads, homemade desserts and a fun kid's menu are joined by our signature creations that we call "Burgushi"! A cutting edge fusion of burger and sushi, burgushi items include sushi rolls created using burger components, and pick-up style sandwiches created using sushi components. If you can't make up your mind, try a bento box to sample a mini-burger along with your choice of sushi roll and three tasty side items!

"And so was the 'tail' of the cow and the fish
From two separate places they had but one wish
To bring to the world in a way, so delish
An unusual place to enjoy a great dish"
As a fresh, mouthwatering concept restaurant, Cowfish looks like a perfect prospect for CityWalk. You can learn more about the restaurant by visiting their official website.
Filling in Pandora & lighting up Animal Kingdom
Remember that big Disney announcement from last month, where the company finally started to tease just what will be in store with Pandora: The World of Avatar? Well, it looks like we're now starting to get some specifics on just what, exactly, will be involved with Animal Kingdom's first expansion.
Central Florida Top 5 takes us on a quick tour of the long-in-development land-within-a-land, provided by a number of its anonymous sources, and it sounds intriguing to say the least.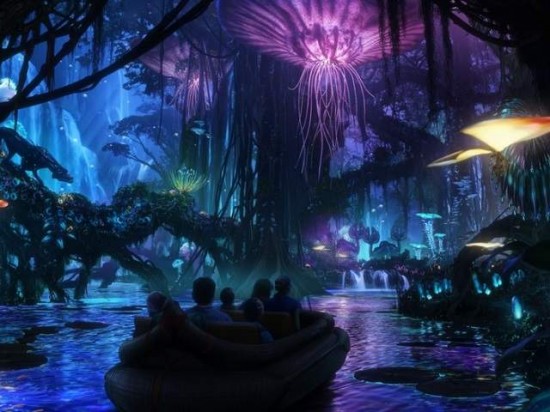 The centerpiece of the area will be the E-ticket, Soarin'-esque flight simulator, which will perch guests on the back of a Banshee. The general assumption amongst the various theme park connoisseurs was that it truly would be a Soarin' clone, but the latest intel from Joe Rhode, the lead Imagineer on the project, is that it'll actually be the next-generation version of that ride: not only will it have more in common with, say, Universal's signature Harry Potter attractions (Forbidden Journey and the forthcoming Gringotts coaster), providing more in the way of thrills and spills, it'll also feature a brand-new ride vehicle; rather than Soarin's tried-and-true bench-style seats, the site speculates that riders will be flipped over onto their bellies, much like SeaWorld's Manta. Imagineering is still debating whether they'll go 3D or not.
Top 5 goes on to confirm the general layout of Pandora: an area teeming with lush, sometimes-interactive foliage that is crisscrossed with the ruins of a previous human base camp. The entry point will be themed as a landing station, replete with a quick-service restaurant styled as an army base mess hall and sidewalks that light up with electronic ripple lighting effects (for now – the site notes that they're actually "massive, touch screen-style sidewalks" that can be programmed with anything Disney wants on them, like the ones currently being deployed in Downtown Disney for the holiday season). Walking trails lead throughout the local flora and fauna, and interactive animal encounters will be featured, as well, as both part of a walk-through attraction (the third for the land, for those of you playing along at home, in addition to the D-ticket boat ride) and as a series of character meet-n-greets throughout the day.
And what about those floating mountains? The website doesn't have much to say about them, except that they'll be the icon of the new land – though they won't out-shine the park's major weenie, the Tree of Life – and that they're set to play a "prominent role." As of right now, it seems like the Imagineers are thinking of hiding one of the two major rides' show buildings in them.
[youtube_video]j3fkuaQNGHI[/youtube_video]
Oh, lest you become too excited for all this wondrous theming, Central Florida Top 5 has one last Pandora detail for you: the area's 2017 release date is just for its first phase. There is no word on what, exactly, this will entail, or how many further phases Avatar Land will consist of.
Finally, the site has some brief tidbits on the other major component of Disney's Avatar announcement: Animal Kingdom's new nighttime operating hours and after-dark entertainment. According to its sources, WET, which designed the Bellagio's fountains in Las Vegas, and none other than Cirque du Soleil are involved with the new after-hours show, which, Top 5's pretty sure, will utilize the new "Glow with the Show" ears. The Tree of Life itself looks to be getting in on the action, with a "top-to-bottom stripping and updating" of all of its branches – rumor has it that they've begun to already fall out, which has the Imagineers understandably concerned – replacing them with the Avatar-esque bioluminescent leaves/limbs.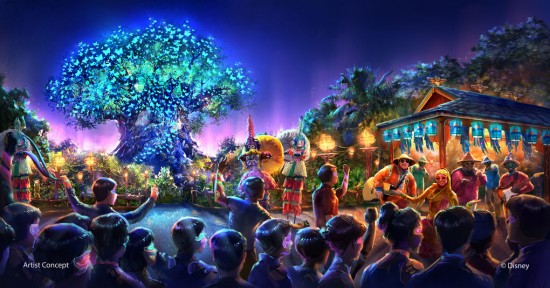 Expect the whole process to take the next several years, including the Tree being completely covered with scaffolding for months at a time.
The end of originality at Halloween Horror Nights?
This year's just-ended Halloween Horror Nights 23 was a success. Just how successful? Record-setting-at-both-American-locations successful according to the men that run the shows:
Mirroring my brother in horror @HorrorNights – HHN 23 shattered previous attendance and GSAT records! HHN dominating coast to coast!— HHN – Orlando (@HorrorNightsORL) November 5, 2013
Part of this unprecedented attendance and souvenir-splurging level can generally be attributed to the country's growing fascination with, and spending on, Halloween, which reached $7.6 billion this year (with $1.4 billion going to adult costumes alone!). But both analysts and Universal itself are quite aware of the real money-driver in this equation: licensed intellectual properties.
Licenses constituted over half of this year's haunted house lineup at both Universal Studios Hollywood and Universal Studios Florida, relying on such properties as The Walking Dead, Evil Dead, Black Sabbath, and Resident Evil. With more money being invested in recognizable brands – which includes, in most cases, the creators of those brands assisting in the design and execution of the mazes – more money is, in turn, being spent by consumers who are eager to go visit (and be scared by) the worlds and characters they've already grown to love.
[youtube_video]_MDp3bCHp1o[/youtube_video]
The writing on the wall? Expect this trend to continue, starting with next year's event and, more than likely, exponentially increasing in the years thereafter. For Orlando specifically, roughly 52% of the haunts were IPs this year; for 2014, expect that number to jump to at least 60%. Even the original haunted houses are starting to become franchises of their own: La Llorona is tagged with the header "Urban Legends," which Universal hopes to become a brand all its own in future years, and Havoc 2: Derailed is, obviously, a sequel to a previous maze. (Which isn't to mention the fact that La Llorona was also originally a Hollywood attraction that got shipped across the country, providing another wrinkle counting against its originality factor.)
Whether such a development does, indeed, make you excited or make you repulsed, there's a fascination to HHN that runs more deeply than what horror creatures are slapped on its veneer – it extends to its very structure, to its body and bones. How does Universal Creative (in consultation with all those Hollywood and videogame producers) lay out the maze, time the scares, and construct the atmosphere that you'll pee your pants in?
Behold – the purported blueprints for two of HHN 23's biggest haunts, the Cabin in the Woods (left) and Evil Dead (right), sent to us by an anonymous source[wptouch target="non-mobile"] (click the image to view full-screen)[/wptouch]:
Now that you've got your behind-the-scenes peek, get back under your bed and start counting down the days until HHN 24. Don't worry – we'll be here holding your hand, to keep away the coming scares… of an all-licensed Halloween lineup.
Quick hits: Red Oven opens, Dining Plan reevaluated & Star Package shrinks
Yesterday Dan took his weekly tour of Universal Orlando, where, upon entering CityWalk, he was surprised to see that Red Oven Pizza Bakery — the venue that replaced the Pastamore Marketplace — was serving food.
[youtube_video]xNZqwL1eo8o[/youtube_video]
As you can see in the video, the food was going to construction workers and team members, not to guests yet. But this is a sure sign that the new quick-service restaurant will be opening to the public very soon.
If this is the first time you're reading about this development, here's the description of Red Oven as provided by Universal: "Take a quick trip to Italy for authentic, artisan pizza — made fresh, while you wait — at Red Oven Pizza Bakery. Savor the crackle of the perfect crust, market-fresh toppings, and pure buffalo mozzarella. This is real pizza, the way Italy intended." Readers will note that the full-service portion of Pastamore is still open for business… for now.
In other dining news, Dan was able to study the new Universal Dining Plan – Quick Service (UDP-QS) in closer detail yesterday. Although we still think the name is awful, it seems like the program may be a better deal than we reported in our first look two weeks ago.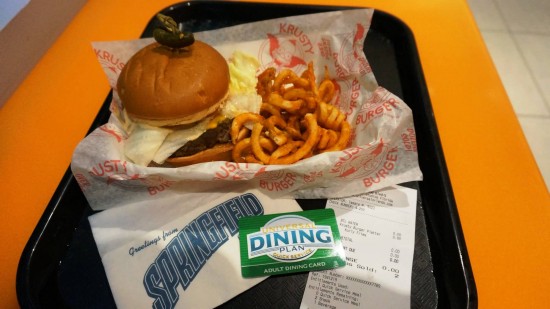 Dan will be providing more analysis of the program later, but for now we can sum up our new findings: if planned correctly, the UDP-QS can be a strikingly good deal, lowering your dining costs by 30 percent. The key is that you have to find the more expensive items served at Universal's quick-service restaurants to realize the biggest savings (and, of course, you have to want to eat those items too).
With tax, the plan is about $20 for adults, and that gets you one quick-service meal, two snacks, and a drink. Should you use your entitlements like this:
Meal – Chargrilled Ribs Platter, usually around $16
Snack 1 – waffle cone, around $5
Snack 2 – Butterbeer, around $5
Beverage – regular size coke, around $3
Rounded out, that comes to $29, which you can get with your $20 UDP-QS card. Not bad at all.
As I mentioned before, Dan will provide further analysis of the program soon. For now, the good news is that the UDP-QS, while not offering the unlimited meals of the classic Meal Deal plan, can still be a money-saver.
That's the good news. Now the bad news. Universal's Photo Connect Star Card Package, truly one of the best deals available in Orlando's theme parks, lost a little bit of luster this week. In very simple terms, the Star Card Package allows Universal guests to collect all of their in-park and ride photos online for totally free viewing and downloading later on, and the package was good for five consecutive days of park photos. Well, not anymore. As of this week, the standard package is now only good for three consecutive days, which you can see here: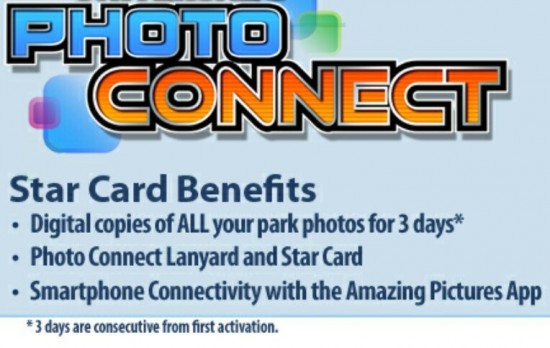 At $59.95 (or $49.95 if you order it online in advance), the Star Card Package is still a tremendous deal. But as the lineup at Universal Orlando continues to expand and improve — particularly when Diagon Alley opens next summer — more and more guests will be planning visits longer than three days. And if that's the case, those guests will have to buy the package twice to collect photos for their entire trip.
Ya win some, ya lose some.
If you'd like to learn more about Universal's souvenir photos and the Star Card Package, Dan provides a complete guide in the OI Universal Center.
Update – Red Oven Pizza Bakery
We got a tip from inside Universal that Red Oven will open to guests on Tuesday, November 12. And for the record, in terms of style we're expecting Red Oven to be a fast-casual restaurant — not quite quick-service, not quite full-service — like a Pei Wei.
DISCLAIMER FROM THE EDITOR
Please remember when viewing this post that a rumor is a piece of unverified information of uncertain origin; a statement whose veracity is not quickly or ever confirmed. So even though we try our best to present solid speculation, there's no way to guarantee any rumor will come true (then it wouldn't be a rumor anyway).
Thanks to Marc for researching the latest rumor buzz from sources across the Internet and condensing it down into a single post for us each and every week!
View all of our Rumor Round-Ups
[sws_author_bio user="msunyata@yahoo.com" size="105″ authorposts="More OI posts by Marc" name_format="About the author"] [/sws_author_bio]