Editor's note: We are happy to introduce Marc N. Kleinhenz, a longtime contributor to the Orlando Informer blog, as the new author of our rumor round-ups. I personally look forward to sharing his experience, insights, and research with all of our readers — and his first RRU post is an awfully good one. Enjoy!
"Japan has a perfect record… We're number two. We try harder."
The first haunted house for Universal's Halloween Horror Nights 23 was revealed this week, and it's a doozy: The Cabin in the Woods, the 2012 horror/comedy mash-up written by Joss Whedon and directed by Drew Goddard (okay, he co-wrote it, too).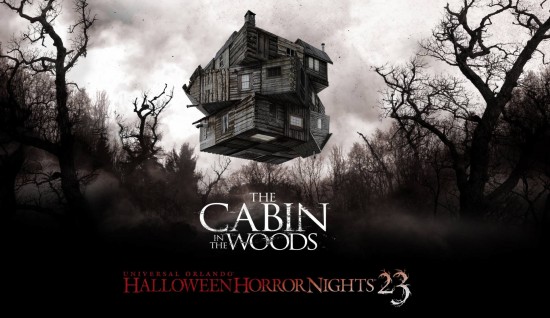 The almost-indie film has more than enough material to draw from, seeing as how it features nearly every horror creature/villain/trope imaginable, from zombies to demons to mermen/mermaids. This gives Universal arguably its biggest haunted house yet, at least in terms of sheer potential; given just how spectacularly Universal Creative has been faring with the Harry Potter and Simpsons licenses, this can really be the chance for them to knock yet another one out of the park and seal a grand slam.
Let's just hope that the unicorn makes an appearance, in all her bloody glory.
Visit the HHN 2013 page in the OI Universal Center for the latest info and advice.
Transformers, Simpsons, Harry Potter… and Woody Woodpecker?
As we've reported before, it looks like the Smurfs are coming to Universal Studios Florida, although we weren't too sure with what kind of attraction and in which area of the park. Now, however, Screamscape seems to have the answer.
According to the site, once the current round of expansions/renovations in Production Central, World Expo, and Amity/Diagon Alley are finally complete next summer, the construction crews will just roll right on over to Woody Woodpecker's KidZone, where they'll almost completely gut the area and replace it with a slew of brand new attractions. Curious George, Barney the Dinosaur, and Fievel are all said to be headed for the extinction pile, along with E.T. Adventure, the last of the original rides still standing from USF's 1990 grand opening.
What will replace them, you ask? The Smurfs seem to be the main focus, with a dark ride going in the E.T. show building – supposedly even using the same ride track and featuring a talking Papa Smurf that says goodbye to riders by name, like E.T. currently does – and Smurf Village replacing either Fieval's Playland or Curious George Goes to Town (or both).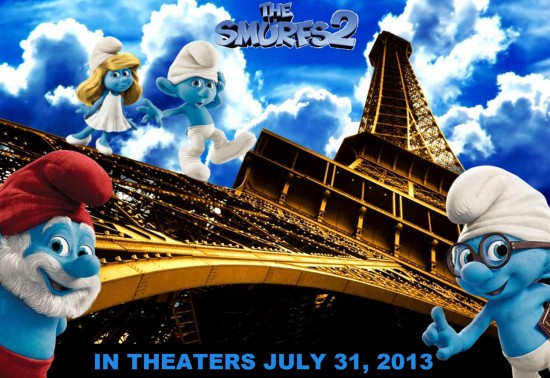 The initial reception to this possible development has not been positive, with many Universal fans concerned that Smurfs simply don't have the cache to create a more appealing experience than E.T. and the current cast of KidZone characters.
What else will be moving in is unknown at this time, but we do have a pretty good hunch that Woody Woodpecker himself will still stick around (since his name's on the sign and all, and — did you know this? — he is the official mascot of Universal Orlando Resort).
If anyone is interested, you can visit the official Smurfs movie site smurfhappens.com for more info about that.
The third Universal Orlando park is… Wet n' Wild?
For the past few years there has been many a rumor about Universal attempting to more fully integrate a waterpark into its Orlando resort property. Most of these stories were about Wet 'n Wild — which the company has owned for the past 15 years — but some sources went so far as to suggest that Uni would build a long-delayed fourth hotel that would double as a mini-water playground.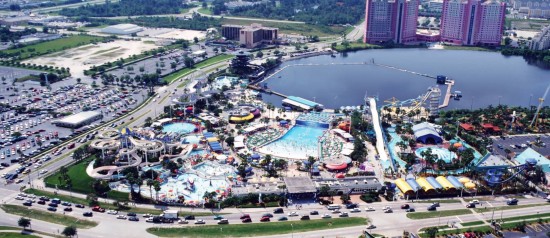 Cut to the present day and this week's news that Universal has purchased a great deal of land both underneath and around Wet 'n Wild (previously, it leased the land from Southwest Land Co. of Newport Beach, California). It's a total of 52 acres, including parking lots, administration buildings, warehouses, and even a few parcels of undeveloped land, all for a grand total of $30.9 million. That's a pretty hefty investment, but neither Universal nor its parent company, Comcast – which has been responsible for the great number of new construction projects in and around UOR – will say whether it's for an expansion of Wet 'n Wild or for something else.
And that something else could be the holy grail of all theme park resorts: a new theme park. Back in April, Orlando Theme Park News reported on the possibility of a third gate opening in Universal Orlando, featuring a bevy of new E-ticket attractions. Just where Uni could find room to squeeze in an entire extra park was completely unknown, but this latest waterpark development just may be the final piece to the puzzle.
Then again, it just might be the development of a fabled fifth hotel, which was originally called for back in 1999 when the transition was made from "one-park" Universal Studios Florida to "multi-park" Universal Orlando Resort. As Orlando Sentinel points out in its piece, Comcast would ultimately like to have somewhere around 10,000 hotel rooms on its property – about double the amount available once Cabana Bay opens its doors early next year.
Either way, expect Universal to be making a huge push for Disney-sized offerings – and Disney-sized audiences – over the course of the next decade.
Thank you again to Marc for stepping up his contributions to a weekly basis and helping us track all the incredible developments happening with Orlando's theme parks. If you are not familiar with Marc's previous work on our site, I strongly encourage you to visit his archive to see some of the most thought-provoking articles on our site. Oh, and be sure to check out his other independent works too!
[sws_author_bio user="msunyata@yahoo.com" size="105″ authorposts="More OI posts by Marc" name_format="About the author"] [/sws_author_bio]