What's replacing Epcot's Imagination pavilion? Use your imagination
A short, mysterious, but highly intriguing post by Epcot Explorer's Encyclopedia on its Facebook page makes some rather bold claims: Disney is planning on closing the Imagination pavilion in Epcot's Future World on January 2, 2014.
Such news, perhaps, isn't that surprising; Imagination has easily had the most troubling history at Future World, despite the fact that such pavilions as World of Energy and Wonders of Life have either been completely replaced or shuttered for good (and let's not even talk about Horizons, which was the first building/attraction in Disney history to actually be razed to the ground). The destination is currently in its third iteration – and even its third name! – and has seen more than its fair share of controversies, given the introduction, removal, and introduction again of Figment, who was for a good while the closest thing Epcot ever had to a mascot.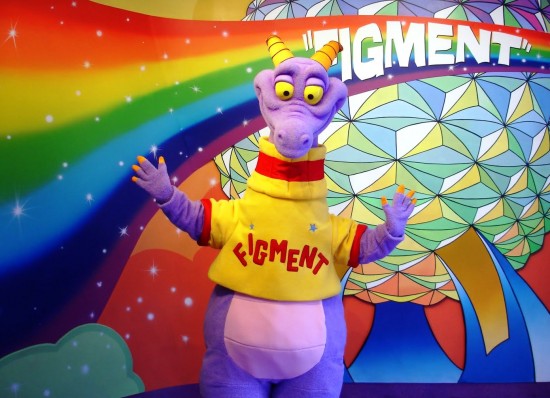 While the Explorer's Encyclopedia has no information on what will be replacing Imagination, it does offer some specifics in regards to the pavilion's current slate of attractions. Expect Captain EO, the current (retro) 3D short film, and the theater that houses it to be gone for good (sorry, Michael Jackson). Journey into Imagination with Figment will be replaced, as will its gift shop, and will reopen in January 2015. There is no word on whether ImageWorks will be permanently axed or somehow refurbished, although smart money is on the space being used for some type of side-attraction.
As for what that replacement will be… only the figment of Disney's imagination (or, more likely, its attorneys) knows.
Making room at Disney's Hollywood Studios for Luke, Vader & Mater
We here at RRU have been following the planned expansion/renovation of Hollywood Studios – which will see an East Coast version of Cars Land along with a brand-new Star Wars Land being installed at the park – for quite some time now, and one of the biggest questions throughout the development has been, simply, just where will they put all these new attractions?
It seems like Disney at Work just may have the answer, and it resides in the parking lot. According to the site, the second parking entrance to Hollywood Studios (yes, DHS is the only park at Disney World to actually feature two ways in or out) that opens on World Drive will be closed and dismantled, allowing Imagineers to put up new rides around the likes of Lights! Motors! Action! and Star Tours.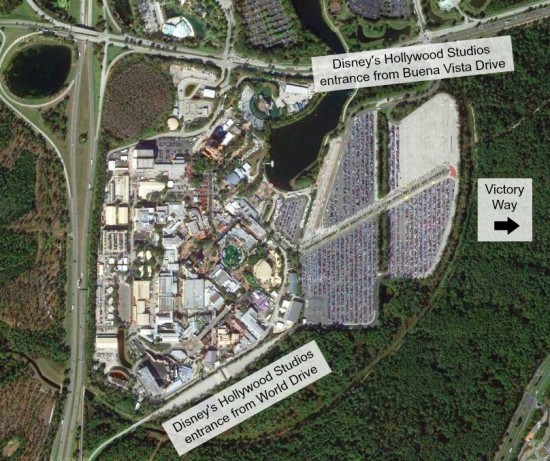 Given that most traffic into the park has actually come from the Buena Vista Drive side over the past 24 years (at the top of the image above), such a move would certainly make sense – but the site says that even this entrance will see a drastic makeover, turning it into a bus-only entryway. The idea here will be to help alleviate congestion at the intersection of Buena Vista and Epcot Resorts Boulevard, which was never designed to handle the amount of traffic that it has been getting for a long while now and is easily one of the most backed-up spots in all of Walt Disney World.
Where will guests be able to enter the park, then? Easy – a brand-new entrance, which will be off of Victory Way (the street that heads down to the Art of Animation Resort and the ESPN Sports Complex). By doing this, Disney at Work theorizes, it will not only allow the real estate needed for two or three decades' worth of expansion, it will also allow Disney to do what it does best and open the new attractions in phases. We could get those rumored two or three new Star Wars rides right away, within the current boundary of the park, while future areas would be built where all those endless rows of parking spots are right now.
For more Star Wars Land coverage, check out the last few RRU posts. You might also be interested in my other blog post this week, Designing Star Wars Land at Walt Disney World: What Disney's Imagineers should learn from Universal Creative. You can read it here.
Quick hits: Disney Springs, Osborne Lights & The Walking Dead
MouseSteps has some nice pictures – and even some video – of the preliminary construction work that is being done at Downtown Disney, which will eventually transform it into Disney Springs. As of right now, all we can see is the closure of parking spots all across Downtown and construction walls finally going up around Pleasure Island, in order to bring the long-abandoned "adult section" down.
In this vein, if you want to see the fan-favorite Comedy Warehouse specifically being torn down, then ThemeParkReview's Twitter feed has you covered, you masochistic weirdo.
It seems like all might not be lost for the Osborne Family Spectacle of Dancing Lights holiday show, whose closure either this year or next at Hollywood Studios has many a Disney fan's heart pitter-pattering. Screamscape reports that a new Christmas light program is more than likely making its way over to Epcot, comprised at least in part of salvaged Osborne elements, although the whispered mutterings of insiders can't agree on whether it'd be one giant display in Future World or distributed all throughout the various country pavilions in World Showcase.
[youtube_video]vg6LJaAxLBE[/youtube_video]
And definitely saving the best for last: in case you missed the news yesterday, Universal not only confirmed the third haunted house in this year's Halloween Horror Nights lineup, it also made an unprecedented move in announcing that all the outside scare zones will be themed to the same property. Yup, that's right – The Walking Dead, AMC's record-setting television series, will have multiple locations/sets from its three-year run scattered all over both Universal Studios Florida and Hollywood.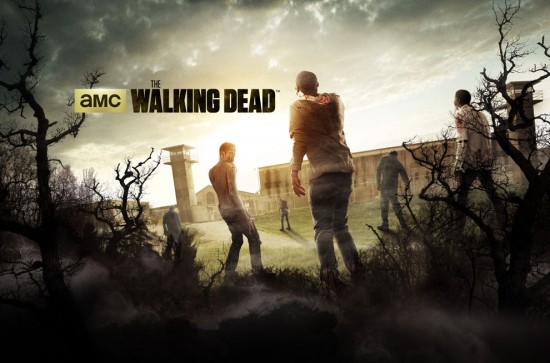 Reaction has been strong… and weighted more toward the negative, with many longtime HHN fans seeing the move as yet another step away from creativity and original content — the hallmark of the event in years past (and the reason why many longtime HHN fans became so passionate in the first place). But the move also has some fans cheering, particularly those who love the Walking Dead franchise. In fact, some fans make a strong argument that the use of movies for the first three haunted houses and the HHN 2013 street experience is actually more in line with Universal's true heritage as a film and TV production facility and the only place where you can Ride the Movies.
Be sure to read all about these developments and more in Orlando Informer's complete guide to HHN 2013.
[sws_author_bio user="msunyata@yahoo.com" size="105″ authorposts="More OI posts by Marc" name_format="About the author"] [/sws_author_bio]