Bridge to nowhere except Universal Orlando
This week the Orlando Sentinel published an article explaining how taxpayers are funding the construction a bridge at Universal Orlando. The bridge's purpose is to connect the new Cabana Bay Beach Resort to Universal's theme park area. These covered pedestrian walkways exist throughout southern Florida, mostly used over railroad tracks to get people from one side to the other. While the article makes it seem that the walkway would connect Cabana Bay almost directly to Islands of Adventure, more than likely the bridge would let guests exit onto an existing path that leads past Royal Pacific Resort and onto the parks.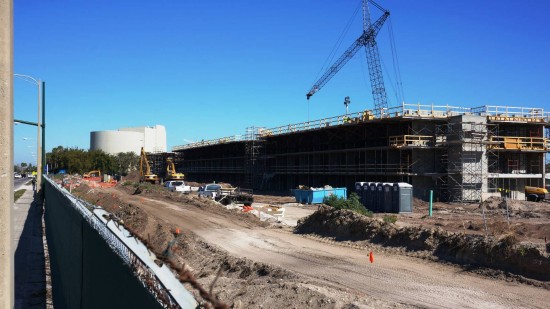 While not used nearly as much as the walkways to the parks or the boat system, all three current on-site hotels also have a bus system to take guests back and forth to the parks. Rumors are going around that in addition to the bridge, Cabana Bay will have a small fleet of shuttles or trams to curry guests to the park. With 1,800 rooms, half of which will be family suites, there will be many more people staying at Cabana Bay than at any other on-site hotel at Universal. To put that number in perspective, the Hard Rock Hotel has 650 standard hotel rooms, Portofino Bay has 750, and Royal Pacific has 1,000.  Expecting all those people to walk would be fool hardy, so a second mode of transportation will be needed, and we can all but discount Universal ever enlarging the lagoon system
Now how can we convince Universal to make this bridge with moving walkways, like they have coming in from their parking garage.
Something devious behind Disney's "True Love Week"
While there aren't many people jumping up and down with excitement for Disney's Limited Time Magic promotion, one of the events Disney clearly put a lot of thought into was "True Love Week" to celebrate Valentine's Day week. True Love Week was one of the very few examples of the experiences guests would have when Disney announced the promotion in late 2012.  We're hearing buzz that their might be some ulterior motives to establishing True Love Week as something for guests wanting more of.
What We Know: Disney makes a lot of money from their hard ticket events for Halloween and Christmas. A lot. The dates for Mickey's Not-So-Scary Halloween Part and Mickey's Very Merry Christmas Party seem to start in August and end in January. But then the revenue stops. We also know that Disney tried to market a new hard ticket event in 2008 for the "Pirate and Princess Party." These parties continued after the Christmas parties and were scheduled for dates in January, February, and March. However, these parties were considered a flop and Disney did not offer them in 2009 or beyond.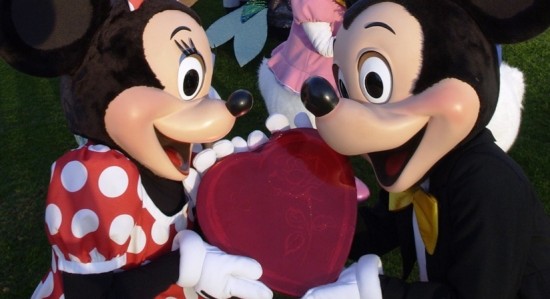 What We Think We Know: Putting together some of this information, along with the rumors that Disney is testing the market with True Love Week, we could be looking at upcoming years where there is a hard ticket event based around the concept of Valentine's Day celebration. Along with the private party ticket sales (basically allowing the park to sell two tickets for the same park in the same day), there would be the exclusive party merchandise to generate income. Like MNSSHP characters such as the Seven Dwarfs having highly attended meet 'n greets, the Valentine's Day themed party would have Disney Princesses with their rarely seen Princes. Special decorating, special castle lighting, special fireworks… all the extras that guests are used to for hard ticket events.
Disney already showed they want to continue the hard ticket party "season" with the Pirate and Princess events, but will we see the Mouse House figure out their past mistakes and try again to fully monetize the Valentine's Day celebration? Stayed tuned to future Rumor Round Ups!
Fresh Mex to freshen up Downtown Disney
Over at WDWMagic the rumor mill is ablaze with talk of Disney chefs sequestered in the test kitchens at Port Orleans, asked to come up with a menu for a new Mexican restaurant in Downtown Disney. We've talked previously about being really close to the announcement of some huge changes coming to Downtown Disney, and while this rumor wouldn't be anywhere near the level of a parking garage or dedicated ramp off of I-4, it does make one wonder were this new restaurant would go.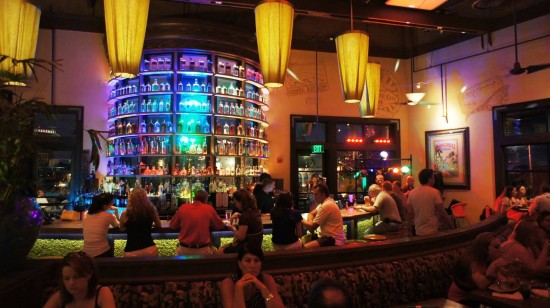 Pleasure Island needs help. A good Mexican restaurant, like the highly praised La Hacienda de San Ángel in Epcot, would be a perfect tie in to Pleasure Island's Paradiso 37 and their great tequila bar. However, others are suggesting the sluggish sales at Pollo Campanero and Brodie's All American Hamburgers could mean the new restaurant will be replacing them. Located next to the T-Rex restaurant, Pollo and Brodie's (formerly known as Fresh-A-Peel) along with the vegan bakery Babycakes NYC, replaced McDonald's in 2010.
Help us Lightning McQueen, you're our only hope
In news that should surprise no one, the numbers are in and New Fantasyland is nowhere near the success that Disney wanted it to be. Yes, the Be Our Guest restaurant is getting stunning reviews and is reportedly booked up through August. Yes, people are very happy with the Little Mermaid and Enchanted Tales with Belle attractions along with the overall look of the entire land. However, by all accounts the expansion hasn't been bringing large crowds to the Walt Disney World Resort, and the ones that it is drawing in aren't breaking the bank buying merchandise or drinking LeFou's Brew. In fact, OI's unscientific study found that Universal's butterbeer was preferred by a huge factor.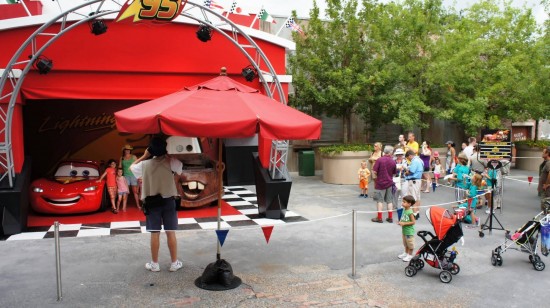 The good news for us is that Disney's disappointing return on New Fantasyland could mean that DCA's incredible Cars Land is coming to Florida, and much faster than previously thought. We have also talked in previous Round Ups about a stripped down Cars Land coming, but current buzz says that won't be the case. Other than losing Lugi's Flying Tires (for several reasons), a fully realized clone of Cars Land could be in place at Disney Hollywood Studios by the end of 2015. Hey, we got Journey of the Little Mermaid and Soarin' from California recently, not too mention Transformers: The Ride 3D opening this summer at Universal. Maybe when Disney brings over Cars Land they can just bring over Indiana Jones: Temple of the Forbidden Eye with it. Hey, even us at the Rumor Round Up can dream, can't we?
Agree, disagree, or have your own rumors? Leave a comment below. Or, check out all of our rumor posts.
[sws_author_bio user="derekburgan" size="105″ authorposts="More OI posts by Derek" name_format="About the author"] [/sws_author_bio]