The latest on Middle Earth coming to Orlando
Rumors were ablaze this week with many people more convinced than ever that JRR Tolkien's Lord of the Ring franchise will be coming to the theme park world. The latest news is that The Saul Zaentz Company, which already owns the worldwide rights to the LOTR movies and merchandise, filed a new trademark for the term Middle Earth. The trademark's services include everything one would need to run a theme park environment, such as amusement rides, arcades, and "arranging for ticket reservations for amusement park attractions."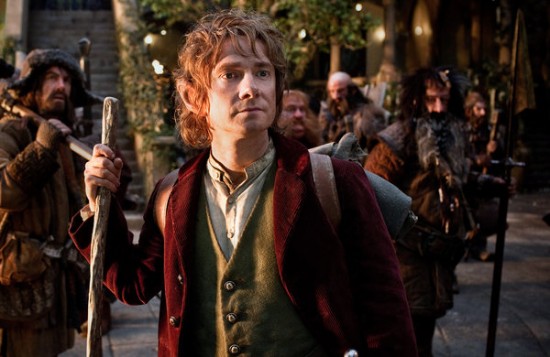 But don't get your hopes up over Frodo bringing The One Ring To Rule Them All to Universal Orlando anytime soon. The other side of the rumor coin still insists that several people within the Tolkien camp, specifically JRR's son Christopher Tolkien, despise the film version of LOTR so much that they would never sign off on it being recreated in a theme park. There's some insiders suggesting Universal may just have to wait out the 89-year-old Christopher Tolkien, with the notion that the remaining heirs will be more open to bringing the LOTR brand to Orlando.
The big winner at the Sundance Film Festival was not Orlando, Florida
As big movie fans, we at the Rumor Round-Up look forward to the Sundance Film Festival out in Park City, Utah as a heads-up on what good independent films we should look forward to seeing in the upcoming year. This year's festival had two movies directly related to Orlando's theme parks, both having a lot of "must-see" buzz, but for completely different reasons.
A lot of online theme park communities have discussed Escape From Tomorrow, a black and white film made guerrilla-style in the Disney theme parks by director Randy Moore. This film was secretly shot within several parks, including Magic Kingdom, using tricks such as sending actors directions through their iPhones and filming from a distance. While the film drew rave reviews from those that saw it, the buzz going around is that it will be impossible for the producers to find a distributor, as the legal arm of Disney would clamp down. We are in a new era of accessibility though, and the world of torrenting and file sharing can spread a movie across the globe faster than the disease in Contagion. Never say never, but don't expect Escape From Tomorrow to show up on Netflix.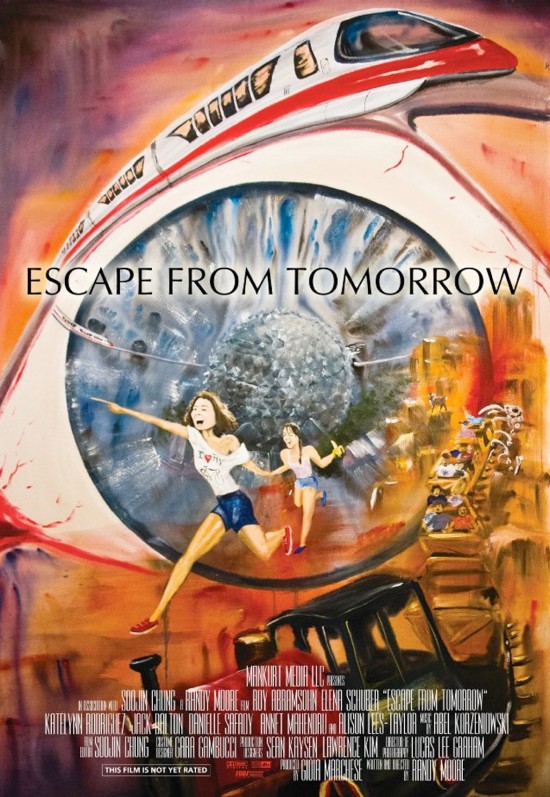 Another film also drew spectacular reviews from critics, much to the chagrin of SeaWorld. Just a couple years after taking major heat from animal rights activists when The Cove was released (a movie that focused on the brutal tactics of herding and slaughter of dolphins in Japan), Blackfish screened at Sundance telling the story of Tilikum the Orca and the death of SeaWorld trainer Dawn Brancheau in 2010.  Unlike Escape From Tomorrow, Blackfish has already been picked up by a distributor and rumors are that we may not only get a theatrical release and DVD in Florida, but the documentary could air on CNN.
Will theme parks try to put the genie back in the bottle when it comes to guests filming within the parks? Will SeaWorld face any outcry from the public, or more scrutiny from OSHA and the animal rights organizations such as PETA (People for the Ethical Treatment of Animals)? These questions and many more could be answered when, and if, people start to see either of these movies.
Six Flags Over Shamu
Speaking of SeaWorld, some hot rumors spreading around Orlando this past week have the company being possibly bought out by a new group that would include the Six Flags amusement park company.
[youtube_video]1PDIBTS_xDQ[/youtube_video]
This comes after the news earlier in January that SeaWorld was looking to go public and create an IPO (initial public offering), which many thought was being done to bring a cash infusion to a company which has spent a lot in recent years on new attractions and upgrades.
Many theme park fans do not want to watch SeaWorld, which has had an outstanding track record of performance for guests and providing quality care to their animals (animal rights activists objections aside), go to yet another ownership group. That may risk changing a theme park that offers a legitimate alternative to Disney World and Universal Orlando. Blackstone, which acquired SeaWorld in 2009 from Anheuseur-Busch to the tune of over $2 billion, has continued SeaWorld's legacy of animal care and developed major new attractions including the soon-to-debut Antarctica: Empire of the Penguin. Six Flags has, at best, a spotty record on maintaining its amusement parks and "keeping up with the Joneses" when it comes to new attractions. The fact that Six Flags is just coming out of bankruptcy itself also shows that a story like this could only take place in America.
Getting closer or farther away to the debut of MyMagic+?
An interesting week at the Mouse House as Disney chairman Bob Iger sent a tersely worded reply to Congressman Edward Markey (MA) in response to questions about the privacy issues related to Disney's upcoming MyMagic+ program. And speaking of that new technology, the rumors running around Orlando this week say that we were oh so close to getting a full on roll out of the MyMagic+ experience, with guests of Disney's Boardwalk Resort being the first to go through the entire system on a large scale.  However — and this should surprise almost no one who has used Disney's websites for anything from shopping to making dining reservations — it looks as if things are not quite there yet in terms of the software being able to handle all the various components.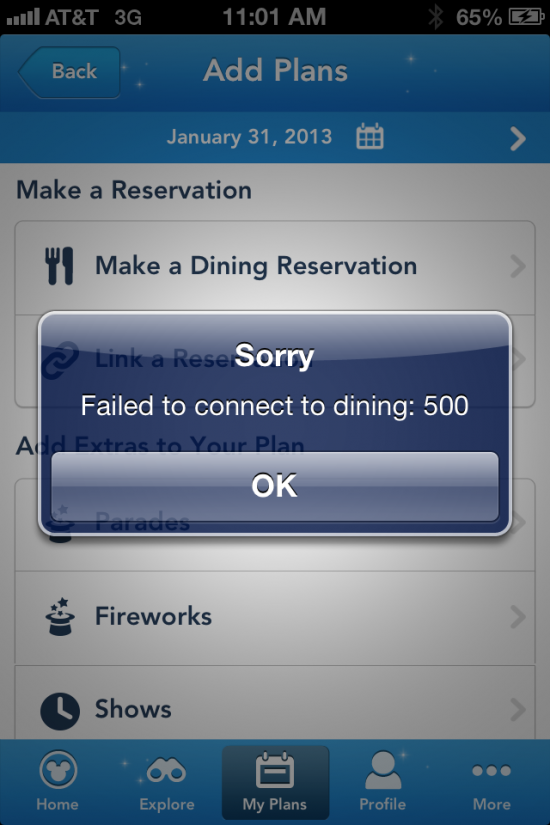 While it's been said that Disney has already hired a whole bunch of new cast members in order to deal with the guest questions (and complaints) that will pop up when the new system is in place, word is that many of the current cast members still don't understand all the various details that are coming with MyMagic+, so expect more training to take place. It's also rumored that when official testing of the MagicBand and other MyMagic+ ingredients begin, it's not going to be at an Epcot resort property like Boardwalk, but instead it will be shifted over to a resort that isn't quite as high profile, but still in the Deluxe family of resorts. Look for guests of the Animal Kingdom Lodge or the Wilderness Lodge to be the first to officially go through the system in the late February/Early march timeframe.
A new leader for Downtown Disney's expansion
Rumors are kicking into high gear lately on us finally getting news of what's going to happen at Downtown Disney. Guests have reported being given surveys on the parking situation, and many insiders say Disney wanted to hold off on unveiling grand expansion plans until new Disney World executive George Kalogridis was firmly in place, who would in turn gain a lot of good will from the Disney fan community. Kalorgridis is replacing Meg Crofton, who has moved onto a position for Disney overseeing several parks, including Disneyland Paris. All buzz points to us being closer than ever to getting a much-needed major update to Downtown Disney, one that might even make the Hyperion Wharf concept look small in scale.
Video: Here is OI's last update from the construction of Hyperion Wharf on March 29, 2011 — the project was all but officially dropped after this point.
[youtube_video]9sZnjSb99RU[/youtube_video]
Agree, disagree, or have your own rumors? Leave a comment below. Or, check out all of our rumor posts.
[sws_author_bio user="derekburgan" size="105″ authorposts="More OI posts by Derek" name_format="About the author"] [/sws_author_bio]