You may have already seen the Hogwarts Express engine car
Many pictures have been streaming in over the past few weeks of the Hogwarts Express cars being delivered to Universal Orlando, including six passenger and two coal cars, but up until today no one had been able to snag a shot of the engine cars themselves (y'know, like the one permanently stationed inside Hogsmeade at Islands of Adventure). This led Screamscape to engage in a little off-the-cuff conjecture: what if the engines would be permanently missing from the two trains that will constitute the Hogwarts Express? And, even more, what if we've already seen the missing piece?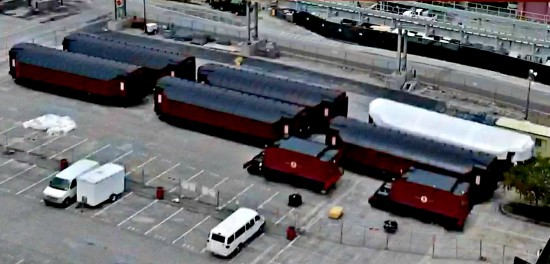 It may seem counter-intuitive at first, but the thinking went a little something like this. The coal cars would actually be at the head of each train, given that (a) guests inside the parks won't be able to see the Express as it chugs back and forth between Islands and Universal Studios Florida, and (b) there's already the aforementioned locomotive prop sitting there in IOA. The site speculated that the Hogsmeade station would be constructed in such a way that the front of the train would "disappear" inside of a tunnel… and look like it's emerging on the inside of the Wizarding World, just a few yards away. (Passengers won't be able to see it at all inside King's Cross Station, due to space requirements within Diagon Alley.) In this fashion, Universal saves on construction costs, guests won't jam up traffic by stopping to take pictures in front of the iconic engine car, and everyone is happier as a result.
The only problem with this nifty little scenario is that it didn't quite come to fruition because Universal has already had the front of the trains delivered. Thanks to hatetofly, another prominent source of Universal Orlando rumors, we now have this photo: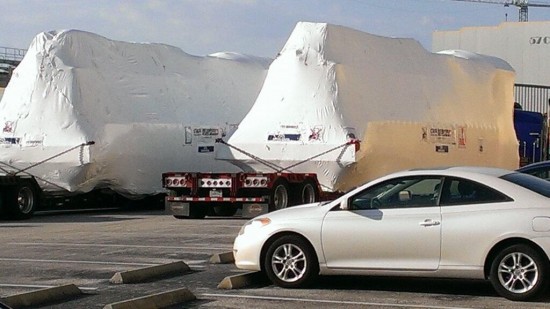 According to Mr. Hate, while it is correct that the engine car will be obstructed from view at Platform 9¾, it'll be clearly visible at Hogsmeade Station – which means that both trains will actually be facing in the same direction, towards Islands of Adventure (good thing that no one will be able to see 'em on their tracks, eh?).
The reason we even bring this up at all in RRU is to provide our readers with a case study of how the "rumor industry" works. The latest reports are almost always half based on an educated hypothesis, with some inside sources then nudging the guesswork along the way; the distinction between fact and fiction can literally change on a daily basis. In this particular case, now we're back at square one with the stationary locomotive positioned at the entrance to WWoHP having to contend with a real, live one. Will Universal see this as a problem and try to somehow remodel its first Wizarding World? No one knows… until we're nudged in the right direction, that is.
Oh, there's one more reason to discuss all this: workers have apparently been crawling all along the railway, "likely finishing up the install of the cable pull system and the electric bar system that will be needed to power all the 'magic' inside the cabin you'll experience during your journey," as Screamscape notes. HateToFly goes one step further, stating that the first phase of testing for the Hogwarts Express will start next month.
To learn more, visit the Diagon Alley page in the OI Universal Center.
UPDATE: hatetofly is at it again, tweeting this photo late Friday night…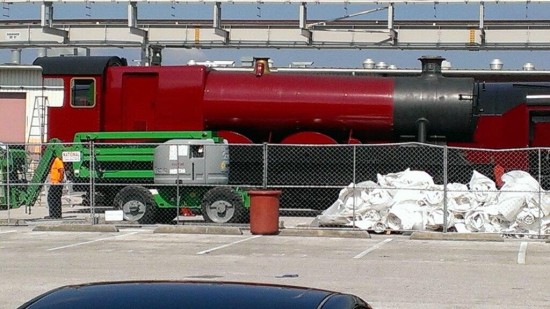 You may have already been to Universal Orlando's third park
After several months of whispers on the matter, we here at RRU can confidently proclaim that the much-talked-about third gate at Universal Orlando Resort is none other than – drumroll, please – Wet 'n Wild park.
What's the math that adds up to this conclusion? It starts with the simple fact that a waterpark has consistently been on the lips of many inside sources for the past several years, although some guessed it would be built on the 20-acre parcel of land between Royal Pacific Resort and the upcoming Cabana Bay Beach Resort, or that it would even be incorporated into a possible fifth hotel. Add to this the grand opening of Blastaway Beach last summer, the first major expansion the park has seen in some time (and a play to get more of the kids' market). Multiply it by the development just two months ago of Universal purchasing the land under and all around Wet 'n Wild after 15 years of leasing it – a move which wouldn't be necessary unless the company wanted to do some serious construction on the spot, much more than just a (relatively) minor expansion.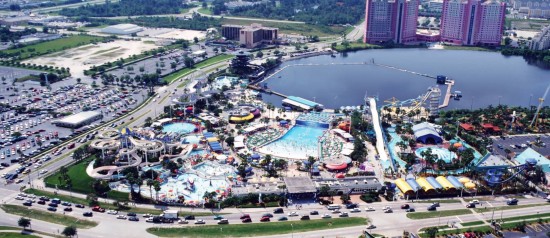 Then throw in the surveys some annual pass holders have been asked to partake in, specifically looking for feedback on various transportation options "to a 'hypothetical' waterpark that was easy walking distance (five minutes) from I-Drive hotels or long walking distance (15 minutes plus) from onsite hotels." Would a zombie, tropical island, or magic school bus theme be best? How about direct bus routes as compared to ones with multiple stops along the way? Should there be TVs on the vehicles?
The icing on the mathematical cake comes from Theme Park Insider: thanks to its many spies, the site is reporting that Universal has told a number of its big construction partners they should expect to remain on-site until at least spring 2015, a whole year after Cabana Bay and Diagon Alley will officially open. Editor-in-chief Robert Niles explains that "Universal will be taking on major construction work in Jurassic Park and at the Wet 'n Wild waterpark property. I've not yet seen blueprints for either of those projects, so I'm not willing to report specifics of what will be happening on those sites. But I do know from sources on the ground in Orlando that Universal's focus will shift in those directions once Cabana Bay and Harry Potter are completed."
The current whispers blowing through the rumor landscape indicate that Uni will essentially bulldoze the current park, then rebuild it to be meticulously themed to various properties – think Islands of Adventure, only with much more water. That fifth on-site hotel that the company has been pining for ever since 1999 may also be inserted right next to – or all around – Wet 'n Wild, providing a solution to the resort's transportation woes and even providing the perfect excuse for yet another deluxe resort with premium room rates.
And don't be too surprised if Harry Potter is trotted out once again to make an appearance at every one of UOR's three parks…
Whether Universal goes quite to this extent or not, we're now expecting to see Wet 'n Wild Orlando be fully marketed as the official third gate starting in the summer of 2016.
Quick hits: Expanding Jurassic Park, opening Resident Evil, peering into HHN

It does, indeed, seem that Jurassic Park is next on Universal's hit list of expansions or rehabs: Park Rumors has come across a permit just stamped for approval this week that allows a brand-new construction trailer to be assembled and parked just off of Adventure Way (where the construction headquarters of Transformers was and Hogwarts Express still is) for the next 18 months. Since the design firm KHS&S, which was responsible for building JP in the first place, is the company named on the document, it seems that a dino expansion is not only a sure thing, but should be starting sometime within the next several weeks. Park Rumors goes on to offer this image showing where they expect the new work to take place: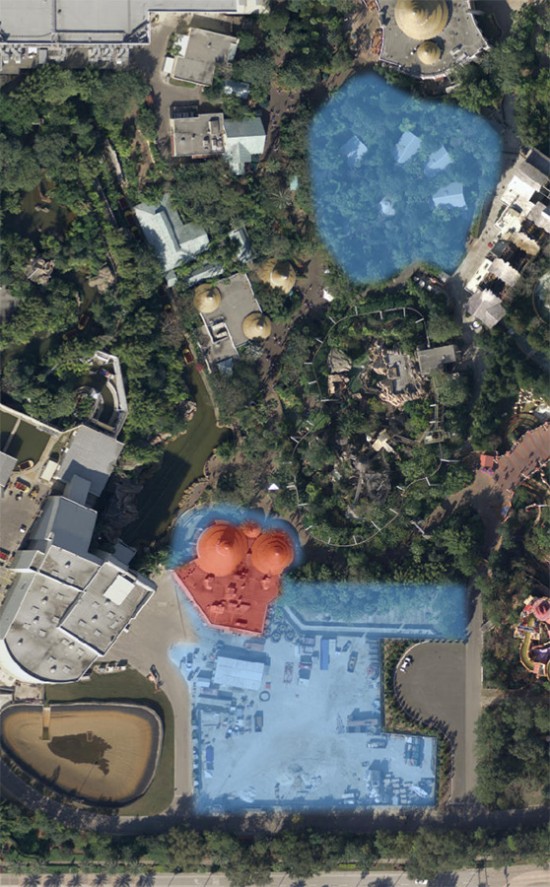 "The blue highlights on the map above represent the rumored area(s) for the new attraction(s). Thunder Falls Terrace, highlighted in red, is rumored to be on its way out to make way for this new expansion."
Finally, at long last, the eighth and final haunted house from this year's Halloween Horror Nights has been announced. And while it's not a surprise – various sites have been reporting its identity for at least the past three months – it's still a welcome addition: Resident Evil.
[youtube_video]Nfu-RZ81X04[/youtube_video]
Footage shown by Universal is from Resident Evil 2 and Resident Evil 3: Nemesis, which were released in 1998 and '99, respectively. Not only is RE2 the best entry in the series, it's actually one of the best games of all time, as well, making its inclusion a wonderfully welcome sign. And while RE3 can't hold a candle to its predecessor, the addition of Nemesis – essentially a zombie "super soldier" that will stop at nothing to kill you and your surviving teammates – was a frighteningly compelling shot in the arm. That the villain is being so heavily advertised already means that guests can possibly expect an unrelentingly scary chase through the maze…
Finally, we have a few photos here that show the inside of the HHN 2013 haunted houses. From what we've been able to piece together, these are Universal press shots that were published yesterday on the official HHN site, then unexpectedly removed overnight. But before they were removed, somebody was interested enough to download them and create their own gallery on imgur.com.
At first I wanted to say "spoiler alert" before showing these, but since they're just press shots you'd likely see them before you went to HHN anyway. Take a look: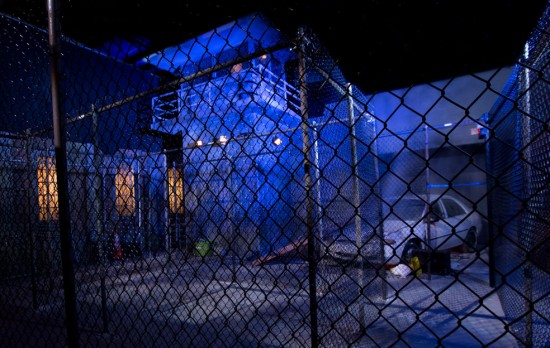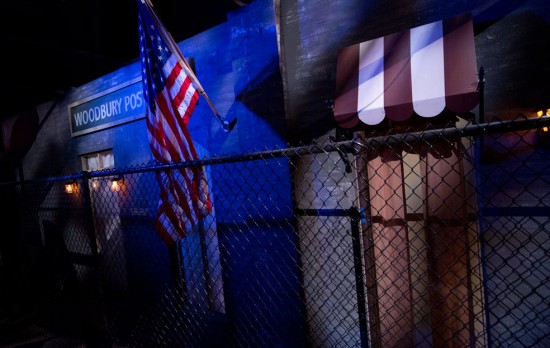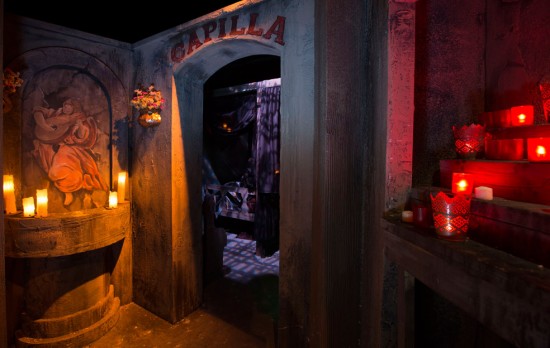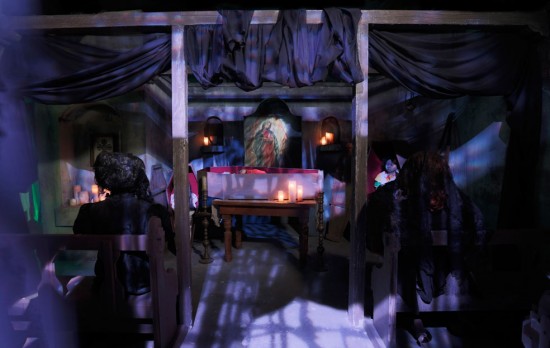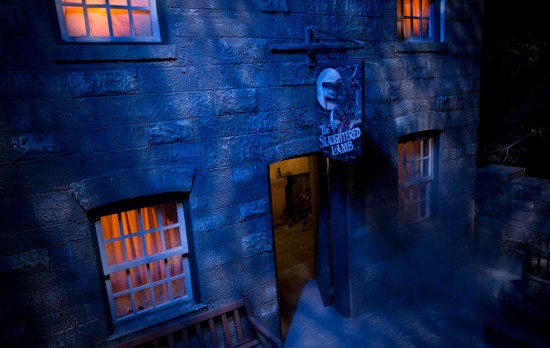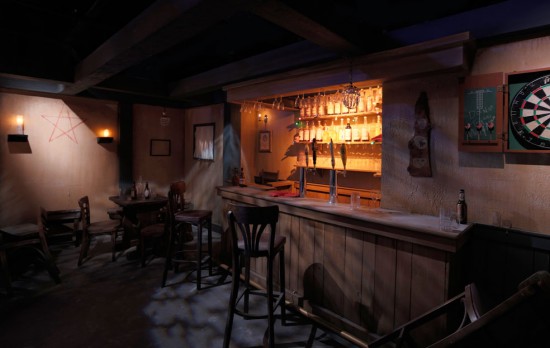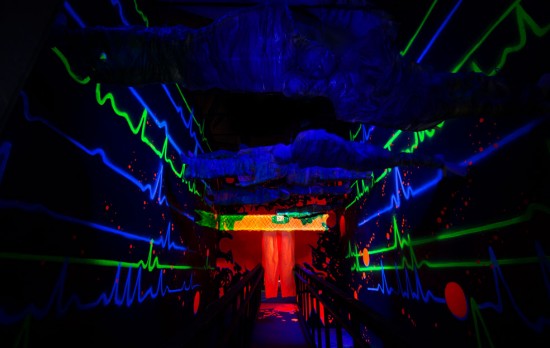 That's just a quick sample — you can view all 45 images at imgur.com/a/8kvkw/all. When you're ready to learn more about Halloween Horror Nights at Universal Studios Florida, head on over to the OI Universal Center and Dan's complete insider's guide to the event.
DISCLAIMER FROM THE EDITOR
It is tough to imagine that we need to put a disclaimer at the bottom of a blog post called Rumor Round-Up, but the growing popularity of our articles seems to have raised concern in some camps that our rumor reporting is not a 100% accurate forecast of things to come. So here goes nothing: Please remember when viewing this post that a rumor is a piece of unverified information of uncertain origin; a statement whose veracity is not quickly or ever confirmed.
Thanks to Marc for researching the latest rumor buzz from sources across the Internet and condensing it down into a single post for us each and every week!
[sws_author_bio user="msunyata@yahoo.com" size="105″ authorposts="More OI posts by Marc" name_format="About the author"] [/sws_author_bio]