Project 301 at Islands of Adventure
It may seem like Jurassic Park has been getting all the attention with its long-awaited new ride, but Universal Creative hasn't forgotten about the other land at Islands of Adventure that is in desperate need of an expansion: Seuss Landing.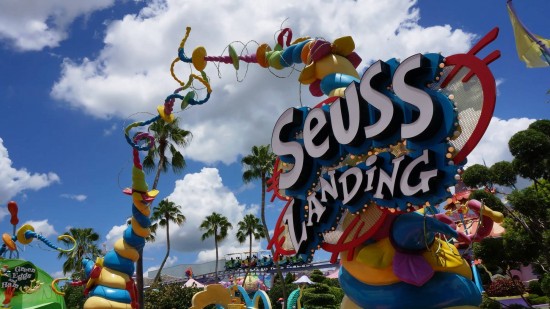 While details are very limited, Screamscape tells us that Project 301 has just been greenlit, will be based off of The Lorax, and will be located behind One Fish, Two Fish, Red Fish, Blue Fish. While we don't know whether it'll be a traditional dark ride (like the Cat in the Hat) or something with a little more kick, we do know that it'll contain 3D elements. Best of all, the new attraction comes with "an aggressive plan to get it up and open in time for the 2015 holiday season." This is particularly exciting, given that's when the new Jurassic Park ride should debut, as well; Seuss and JP may prove to be the one-two punch that perfectly follows up Diagon Alley's grand opening next summer.
Of course, none of this should come as a shocker to faithful Rumor Round-Up readers, as we've been following the Lorax speculation for the past three months now. It's very satisfying, though, to see all the pieces finally falling into place.
UPDATE: (Yes, rumors like these can move so fast that we need to post updates in articles that are just getting published!) The prolific @hatetofly has echoed Screamscape — or is it the other way around? — and stated that a Lorax attraction has been approved. He adds, "Lorax RVs are rumored to be themed scooters that will utilize a motion base along a track with 4KHD3D media, AAs, large sets, and live FX."
Say goodbye to FastPasses, and say it soon
You may have heard of a little $1 billion-plus program the Disney Company has been working on for the past two years called NextGen, and how the paperless FastPass+ – which would be accessible from your smartphone or computer at home – will eventually replace the current FastPass system. Given NextGen's constant stream of delays, we all thought that day would still be a few years away. According to Chip and Company, however, it may be coming sooner than we all thought – as in at the end of the month!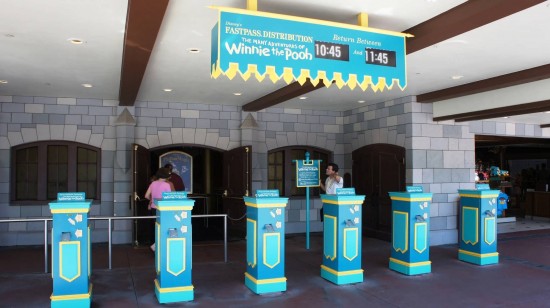 Here's the gist of the report: all standard FastPasses will be discontinued except for those who are staying on-site at one of Disney's countless resorts, and, even then, those guests will be strictly limited to just three FastPasses per day, and only at one park. This means that if you want to park hop from, say, Magic Kingdom to Epcot, you'll have to brave the lines at FutureWorld with no little, time-saving slips of paper at your disposal. This also means that if you're an Annual passholder, you're completely out of luck, although Vacation Club members are still allowed FastPass access, given that they already have a Key to the World (read: hotel) card in their possession.
Why would Disney do this? Two reasons, really. First and foremost, it pushes more people to stay on property, which is, after all, the bread-and-butter of any theme park enterprise. Secondly, it forces the adoption rate of FastPass+ to skyrocket, getting many more people on-board with the NextGen initiative in a much more timely manner; with two years already wasted on glitches, delays, and all sorts of misinformation, Disney wants to see its mammoth investment pay off sooner rather than later.
Do you question this timeline? We understand, and that's why we include a friendly disclaimer at the bottom of our RRU posts now.
Quick hits: T2, CityWalk, Starbucks & #NothingTaller
Think that Terminator 2 3D: Battle across Time is in desperate need of replacement? So do we – especially with all this talk of brand-new attractions arriving at Islands of Adventure (and, just maybe, at Universal Studios Florida, too). Unfortunately, Parkscope is here to let us know that not only is T2 staying right where it is for the next several years, it's getting some long-overdue updates, to boot, mainly with its audio-visual equipment and its smoke/fog effects.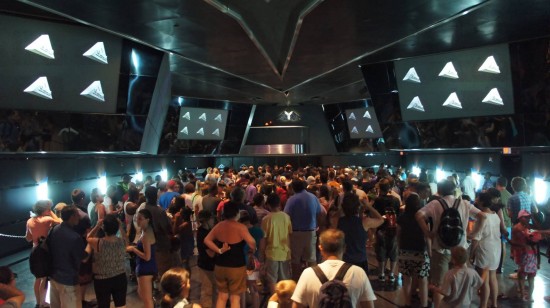 In the same post, Parkscope goes on to quickly detail yet another demolition/construction job at CityWalk: Project 248, which will have both the interior gutted and the exterior razed, just as with Latin Quarter. Which restaurant will be getting the axe now? We're not quite certain, but if the other CityWalk developments are any indication, we'll be getting the answer literally any day now…
If you're of the opinion that two Starbucks franchises at Walt Disney World – in both Magic Kingdom and Epcot – is two too much, then WDW Magic is about to send you to your therapist's couch. Although a new Starbucks location was already announced to be part of Disney Springs once it finishes construction within the next few years, it turns out that the Seattle-based company just couldn't wait and is placing a new franchise in Downtown Disney's West Side, kicking out Wetzel's Pretzels and Haagen Dazs to do so. (Don't fret – both of the older establishments will be getting kiosks just outside of Disney Quest.)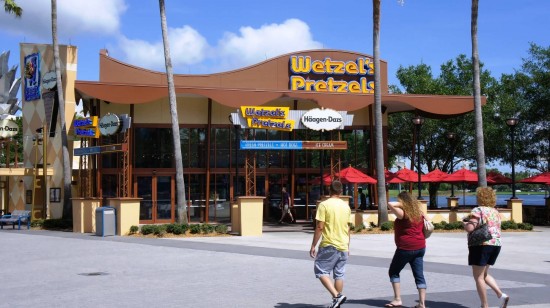 And just because one Downtown location just isn't enough, a second Starbucks is heading to the Marketplace area, next to the World of Disney store. When combined with the future spots picked out in Hollywood Studios and Animal Kingdom, there will be a whopping six Starbucks in Disney World.
Disney fans, I'm sure, are rejoicing.
To take this week's RRU over the top: just this morning, after a pretty successful #NothingTaller Twitter campaign, SeaWorld announced that they are building a new attraction at Aquatica, its popular water park. "It will be the tallest water thrill ride of its type in Orlando," claims the park in their press release. They were mum about additional details, but did offer this photo of a height-test balloon: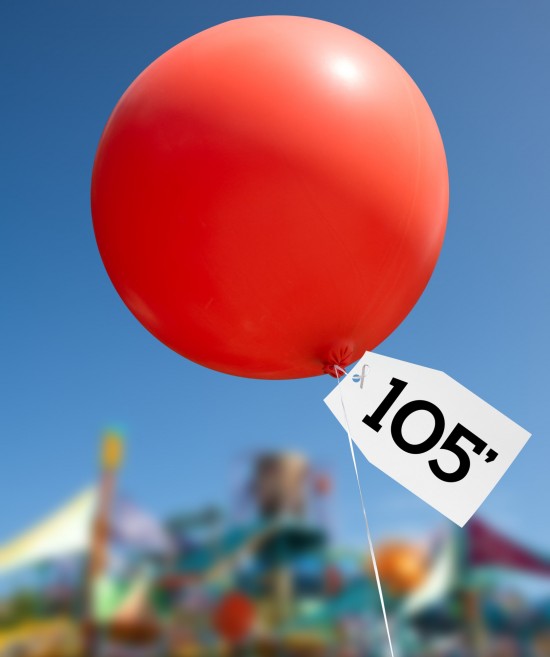 DISCLAIMER FROM THE EDITOR
It is tough to imagine that we need to put a disclaimer at the bottom of a blog post called Rumor Round-Up, but the growing popularity of our articles seems to have raised concern in some camps that our rumor reporting is not a 100% accurate forecast of things to come. So here goes nothing: Please remember when viewing this post that a rumor is a piece of unverified information of uncertain origin; a statement whose veracity is not quickly or ever confirmed.
Thanks to Marc for researching the latest rumor buzz from sources across the Internet and condensing it down into a single post for us each and every week!
[sws_author_bio user="msunyata@yahoo.com" size="105″ authorposts="More OI posts by Marc" name_format="About the author"] [/sws_author_bio]