Besides being the start of a lifelong commitment, popping the big question is a big deal. Let's face it; she's going to be telling the story of how you got engaged for the rest of your lives together. No pressure, right? Lucky for you, Orlando has a bevy of romantic locales ideal for taking your sweetie by surprise and giving her the fairy tale engagement every princess secretly yearns for. With a little creativity and planning, you'll have this moment nailed.
Fireworks flight
It's practically a guaranteed "yes" on board Mauiva's Air Tours, which takes couples on a 30-minute flight over the theme parks' fireworks displays followed by a candlelit wine and cheese rendezvous for two on the tarmac.
Learn more: www.MauivaAirTours.com
Lake Eola swan boats
Paddle out on Lake Eola via a gondola or swan boat where the iconic Lake Eola fountain will provide the perfect backdrop to your proposal. Swans can be rented from 10am – 7pm Sunday through – Tuesday, and from 10am – 10pm Wednesday through Saturday.
Learn more: www.cityoforlando.net/fpr/html/parks/lakeeola.htm
Cinderella's Royal Table
You won't be the first person to think that Cinderella's castle is the ideal spot to pop the question (engagements happen there almost daily). Nevertheless, your princess will be blown away by the fairy tale setting this one-of-a-kind dining experience provides. Keep in mind that the Glass Slipper Engagement package, which includes a personalized glass slipper for you to place the ring in, must be booked at least sevens days in advance.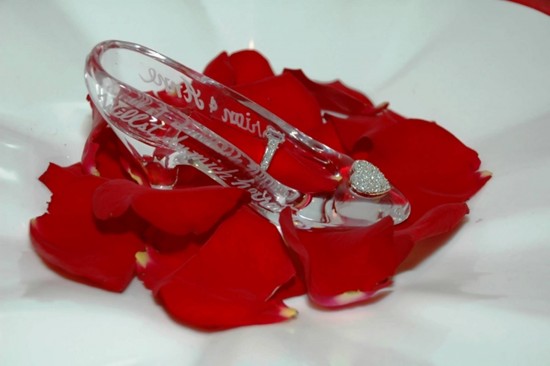 Learn more: https://disneyworld.disney.go.com/…/cinderella-royal-table/
Sunrise hot air balloon ride
Thanks to nearly 365 days of great flying weather, hot air balloons lift off over Central Florida most mornings as the sun rises. Outfits like Bob's Balloons will arrange a private flight, which will conclude with a champagne brunch after the balloon has landed.
Learn more: www.bobsballoons.com
Loew's Portofino Bay Hotel
You may not be able to fly her off to Italy for her proposal, but a visit to the Harbor Piazza at Portofino Bay Hotel will be pretty darn close. Designed to replicate a dreamy seaside Italian village, the Harbor's romantic vibe increases exponentially at sunset each night during "Musica della Notte", a musical show featuring opera singers that serenade from balconies high above.
Did you know that Dan Hatfield, the owner of this site, popped the big question at Portofino Bay Hotel? So he can attest that it is indeed a great location for the once-in-a-lifetime moment!
Visit this page in the OI Universal Center to learn more about the hotel.
Wizarding World of Harry Potter
Ideal for all romantics but especially diehard Harry Potter fans, an engagement inside Hogsmeade Village will be a memorable one. Choose from multiple locations, including Hogwarts Castle, Honeydukes Sweets, Ollivander's Wand Shop, or maybe Three Broomsticks complete with a Butterbeer toast.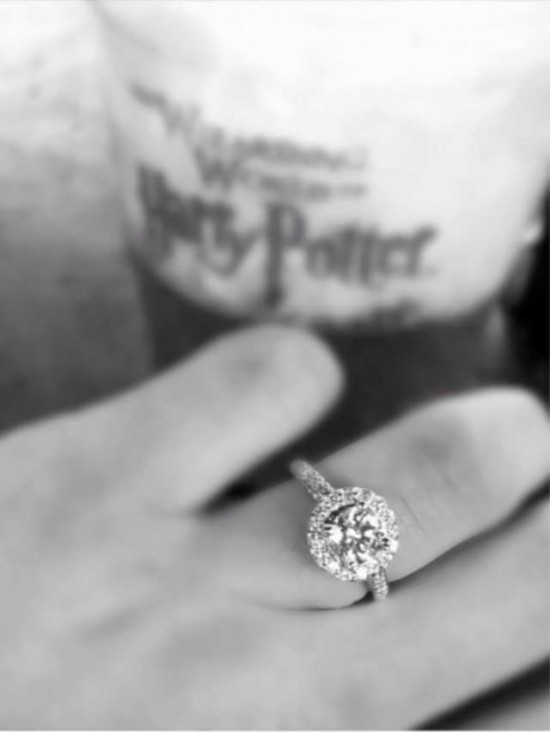 Anna, a friend of the Orlando Informer site, shared the image above and her whole Wizarding World engagement story in an OI Share post.
Visit this page in the OI Universal Center to learn more about the Harry Potter at Universal Orlando.
Do you have a special spot in Orlando that we missed? Let us know by leaving a comment below!
[sws_author_bio user="KristenManieri" size="105″ name_format="About the author"] [/sws_author_bio]