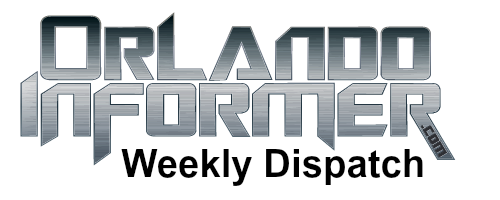 OI Universal Center updates
Greetings, vacation planners! Prepare to UPGRADE YOUR ADVENTURE to Universal Orlando with our Weekly Dispatch. This is a summary of all the latest Universal news and activity on our site. Please note that these updates are listed from newest to oldest:
9/13 – Can you believe Halloween Horror Nights 2013 opens in just about a week, on Friday, September 20! Now that we're so close to the event, the streets of Universal Studios Florida are filling up with this year's HHN props. Check 'em out on our Scenes from HHN 2013 page, part of our complete insider's guide to HHN 2013.
9/13 – Jake's Beer Festival at Royal Pacific Resort is set for October 4. While we've mentioned the event before, today's news is that we now have the complete list of the 90 beers that will be featured. Take a moment to view the list and event menu (PDF file). Or, to learn more about this and other events on-site at Universal Orlando Resort, visit our Universal Snapshot page.
9/12 – Today we took our weekly tour of Universal Orlando, and now the 70 photos shot during our visit can be viewed on our new Flickr page (September 12 photoset). They include several full resolution images of Universal's tank and other HHN 2013 props around Universal Studios Florida, and a pretty sweet collection of Incredible Hulk images.
9/10 – Several HHN updates so far this week: First, we got our first copy of the HHN 2013 event map, and now all our pages have been updated with the new information. Second, Kang & Kodos Twirl 'n' Hurl has replaced Shrek 4-D as one of the seven "daytime" attractions that will be open during HHN this year. Third, we've updated all of our individual haunted house pages with over 40 images. Last but not least, Universal has released the first commercial spot for this year's event. See it all on our HHN pages
9/10 – Ready for what might be the biggest thrill this Halloween season? To celebrate the start of Halloween Horror Nights, we're giving away a $500 Universal gift card! Learn more and enter
9/9 – New event on the books: Celebrate Harbor Nights on Friday, October 18. Designed to capture the ambiance of the Mediterranean and featuring select wines and sparkling wines, gourmet food tastings, complimentary hand-rolled cigars and live music, Harbor Nights takes place outdoors on the majestic Harbor Piazza at Loews Portofino Bay Hotel. Tickets available online, and you can also view the menu (PDF file)
9/9 – The Fall 2013 PASSPORT mailer for Universal Orlando Annual Passholders is out. If you missed your copy, you can view the PDF file.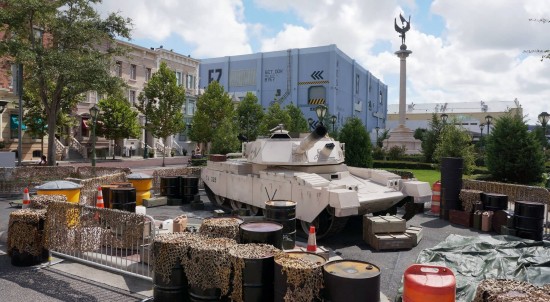 New on the Orlando Informer Blog
Along with our encyclopedia of Universal Orlando vacation planning information, our weekly blog posts also provide you with an entertaining and informative way to learn more about everything there is to do in Orlando. Here are our new posts:
Reader poll: Your favorite time of the year to visit Universal Orlando Resort
Special Needs are Universal: Visiting the parks with walking aids, canes, casts or braces
The Halloween season begins: Mickey's Not-So-Scary Party, SeaWorld's Spooktacular, LEGOLAND's Brick-or-Treat & Halloween Horror Nights
"I'm hungry and in the mood for…" Three of my favorite restaurants on I-Drive to suit your tastes
THE BIG 5: Top five reasons why Walt Disney World fans should love Universal Orlando Resort
Unmasking the Horror Tour at Halloween Horror Nights 2013: I've gone twice and can't wait to go again
Rumor round-up for September 13, 2013: No more Cars Land, Universal adds one new ride per year, Harry Potter movie & Hogwarts Express opening date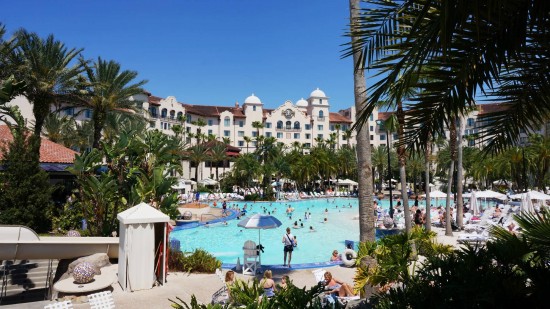 Other useful links
Get our Weekly Dispatch sent directly to your email inbox
Receive daily notifications of new OI Blog posts
View all of our Universal Orlando updates
Start planning the prefect vacation using our FREE online guide