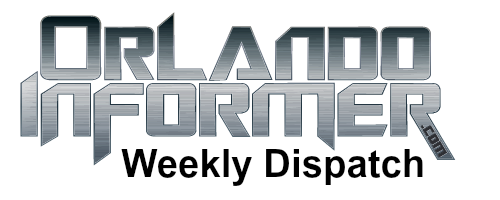 OI Universal Center updates
Greetings, vacation planners! Prepare to UPGRADE YOUR ADVENTURE to Universal Orlando with our Weekly Dispatch. This is a summary of all the latest Universal news and activity on our site. Please note that these updates are listed from newest to oldest:
9/29 – Have you already attended Halloween Horror Nights 2013? Share your review on our site and you could win a $50 Universal gift card tomorrow! To learn more, write your review, or read the more than 20 reviews already submitted by our fans, visit our HHN 2013 real guest reviews page.
9/28 – We have some great news to report. Universal is officially in the process of rolling out free public wifi across Universal Studios Florida and Islands of Adventure! The new feature is still in testing, so right now there are no guarantees you'll get a connection at USF or IOA, but I was told by Guest Services they want free wifi available for guests "as quickly as possible." If you are able to get a connection, it is mighty fast.
9/26 – Our latest (and truly massive) HHN update is now complete. There is no doubt our insider's guide is your best weapon in planning the perfect night of terror at Halloween Horror Nights 2013. We've got complete event details, real guest reviews, the very best expert advice, full explanations of your admission options, over 200 images from the event, and full walkthrough videos of every house and every scare zone.
Best of all, our free HHN 2013 touring plan is now online and ready to be used.
Visit our Insider's guide to HHN 2013 and let the fun begin!
9/26 – Tip: We've added all our new HHN scare zone videos to our HHN 2013 photos & videos page, but if you'd like to watch them in order on YouTube, check out our HHN video playlist.
9/25 – Events & reminders: (1) Tomorrow is "Pinktober" Velvet Sessions at HRH with special guest Bret Michaels performing live. (2) Jake's Inaugural Beer Festival at RPR is next Friday. (3) The following Friday, Oct 18, is the fall edition of Harbor Nights at PBH. (4) Finally, Orlando's Magical Dining Month ends Sept 30 — if you're in town now, you don't want to miss these specials! View all the details and links on our Universal Snapshot page.
9/25 – One more reminder: Halloween Horror Nights 2013 starts up again tomorrow, and this weekend it runs Thursdays through Sunday (and let's hope, if you're going, you've picked Thursday or Sunday!). Also remember that on HHN event dates Universal Studios Florida opens at 8:00am, an hour earlier than usual. Visit our HHN 2013 guide to learn more.
9/24 – If you're not already excited enough for your upcoming Universal Orlando vacation, we've got something that will help! Our good friend Audrea shared an awesome collection of Universal souvenir & ride photos with us, including more shots of the new Simpsons couch gag – view the gallery. When you're ready to learn more about photos at Universal, check out our Photo Connect page.
9/24 – In the latest edition of Universal Orlando's team member newsletter offered us a glimpse at some new Diagon Alley artwork — and the resort is now accepting internal applications for those who might want to work in the new area. View the newsletter clip, or see my attempt to isolate the new artwork. When you're done with all that, you can learn more about the Harry Potter expansion on our Diagon Alley page.
9/24 – Sharing more love on TripAdvisor: "We got most of our information and itineraries from www.orlandoinformer.com. This website was instrumental in making our trip a huge success." – Thanks Laurie! See her full review
9/23 – Good news, Simpsons fans! The "couch gag" photo op is now open right across from The Simpsons Ride. Thanks to our fan Daniel Z, see what one version looks like by clicking here. Then, to learn more about souvenir photos and photo packages at Universal, visit our Photo Connect page.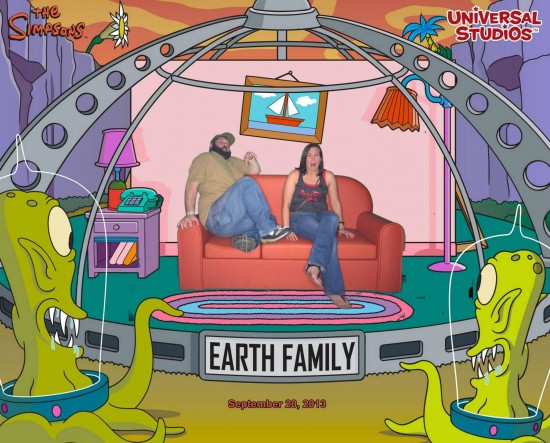 New on the Orlando Informer Blog
Along with our encyclopedia of Universal Orlando vacation planning information, our weekly blog posts also provide you with an entertaining and informative way to learn more about everything there is to do in Orlando. Here are our new posts:
Epcot Food & Wine Festival starts Friday: Delicious details, scrumptious fun facts & full 'Eat to the Beat' band lineup
Halloween Horror Nights 23: Reviews of the street experience and haunted houses
THE BIG 5: Top fives secrets to getting the most out of the Wizarding World of Harry Potter
Disney's new Disability Access Service replaces the Guest Assistance Card: Details & analysis
Rumor round-up for September 28, 2013: Pulling the plug on WWE Hall of Fame, NextGen & Avatar Land updates, SeaWorld show 20 million years in the making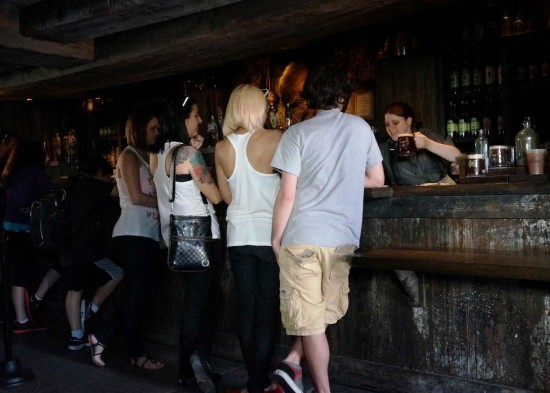 This week's featured guest review on our site
Halloween Horror Nights 2013
4/5 stars  |  Great Event
A couple of tips to start with – we used the stay and scream package and would recommend it if possible. As we stayed on site and were in the park before HHN, we were held in a waiting area outside Finnegan's from around 4.45. You can get a drink from the bar or carts while you wait. If you are queuing in this area head for the end of the que opposite the mummy – this is the release point. Just before the park opened we were lead to American Werewolf before the crowds gathered. You are then free to start your tour, we went straight to Cabin in the Woods, crowds starting to build up but only a 10 minute wait – 6.15 and two main houses completed.
We had decided to buy express passes after long lines the previous year – again another expense but well worth it if you only have one night. End result all houses completed (werewolf and cabin twice) along with Rock a Horror Show. Stand outs were werewolf ( subway scene is unbelievable), cabin (don't get in the elevator) and walking dead (for those that follow the programme so many references). Unexpected bonus in the street scenes was the barn from walking dead season 2.
I am a keen fan of walking dead and while the house was fantastic the zombie only street scenes did become a bit much, missed some of the different groups from previous years, that said the escape from Atlanta section and the travelling zombie van were great. Only saw the chainsaw gang once the whole night. Rocky horror was well staged and good fun.
Personally didn't rate Havoc and resident evil was not a favourite. However It was a great night, really enjoyed the atmosphere and it was clear a lot of thought had been put into the design and staging of the event. Hope to be back again next year!
– Radz
Remember, if you've already experience HHN this year, share your review on our site right now for your chance to win a $50 Universal gift card on Monday.
If you haven't been to HHN yet, we have more than 20 fan reviews already posted on our HHN 2013 real guest reviews page.
Other useful links
Get our Weekly Dispatch sent directly to your email inbox
Receive daily notifications of new OI Blog posts
View all of our Universal Orlando updates
Start planning the prefect vacation using our FREE online guide