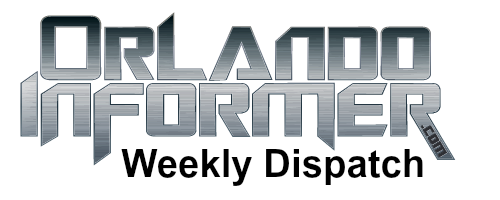 OI Universal Center updates
Greetings, vacation planners! Prepare to UPGRADE YOUR ADVENTURE to Universal Orlando with our Weekly Dispatch. This is a summary of all the latest Universal news and activity on our site. Please note that these updates are listed from newest to oldest:
9/22 – We have a ton of stuff to post after the opening weekend of Halloween Horror Nights 2013. We'll get it all on our site as quickly as possible. For a preview of what's to come: Visit our Facebook timeline for two nights of "highlights" and my initial review of HHN 2013. Once you've seen what we posted on Facebook, we have two photosets on our new Flickr page with a total of over 200 images.
Check back often with us this week, as we have so much we'll be posting on our site — including the feature many of you are waiting for, our HHN 2013 touring plan (that will be up by Wednesday). In the meantime, once you've looked through the options listed above, be sure to visit our HHN 2013 pages for an overview of the event and our best expert advice for planning your night of horror.
9/22 – Did you attend Rock the Universe at Universal Studios Florida earlier this month? If so, we're looking for someone to provide us with a review of the event. If you can help, we'll provide you with a free OI t-shirt. Please visit our Contact page to drop us a line.
9/20 – Halloween Horror Nights — the nation's premier Halloween event — begins at Universal Studios Florida. Plan your visit using the world's most popular insider's guide to HHN 2013, and learn everything you need to know to have fun, save money, and avoid the three hour lines for the haunted houses. Visit our guide right now
9/18 – Universal's December 2013 hours are now available on our crowd calendar. No big surprises here. However, it's interesting to note that during the busy week between Christmas and New Year's, both parks will open at 8:00am (7:00am for IOA Early Park Admission). Another fun note is that this year both parks are scheduled to be open until 1:00am on New Year's Eve, whereas last year IOA closed at 11:00pm.
9/17 – Thanks to OI contributor Maureen we have this month's Universal Orlando trip reports live on the site. To see what's new and exciting at the parks, follow these links to the OI Blog: Universal Studios Florida or Islands of Adventure (both reports include AMAZING photos of the Wizarding World construction and Universal's Hogwarts Express). If you'd like to do more catching up, you can view all of our trip reports.
9/16 – Let it be known to all who are planning Universal visits in the next six weeks: On dates when Halloween Horror Nights happens at Universal Studios Florida, the park opens at 8:00am and closes at 5:00pm for daytime guests, and Cinematic Spectacular does not run. (On non-event dates, USF opens at 9:00am and closes at 8:00pm, Cine Spec runs at park closing.) See our free 12-month Universal crowd calendar for more.
9/16 – Two more scheduling notes: On HHN event dates USF's Superstar Parade is scheduled at 2:00pm, while on non-event dates the parade is scheduled at 5:00pm. Also please be aware that this Wednesday, September 18, is the team member preview of HHN, so USF will be closing at 6:00pm and Cinematic Spectacular will not run.
9/16 – Sindbad and his cohorts will not be performing their stunt show at Islands of Adventure September 23 through 27, as the attraction is closed for seasonal maintenance. Please also note that Fear Factor Live over at Universal Studios Florida is also closed at least through the end of Halloween Horror Nights. Visit our Universal Snapshot page to see all of the parks' ride closures and other important information.
9/16 – Can you believe Halloween Horror Nights 2013 opens this Friday? Now that we're so close to the event, the streets of Universal Studios Florida are filling up with this year's HHN props. Check 'em out on our Scenes from HHN 2013 page, part of our complete insider's guide to HHN 2013. By the way, if this is your first time visiting our site, we're not kidding when we say every page in our HHN 2013 guide is a must read!
New on the Orlando Informer Blog
Along with our encyclopedia of Universal Orlando vacation planning information, our weekly blog posts also provide you with an entertaining and informative way to learn more about everything there is to do in Orlando. Here are our new posts:
Empire state of mind: Tour the incredible treasures & history of USF's New York backlot
Beetlejuice's Graveyard Revue: An underrated entertainment gem the entire family can enjoy
Princess Fairytale Hall debuts at Magic Kingdom; Fountain View now serving Starbucks at Epcot
From the PlayStation 1 to Halloween Horror Nights 23: The evolution of Resident Evil
THE BIG 5: Top five nightlife options adults can still enjoy at Walt Disney World
Special Needs are Universal: Prepare for Halloween Horror Nights, important AAP & GAP news
Rumor round-up for September 20, 2013: Advance scoop on HHN, New Fantasyland in Tokyo Disneyland, images of the Hogwarts Express & more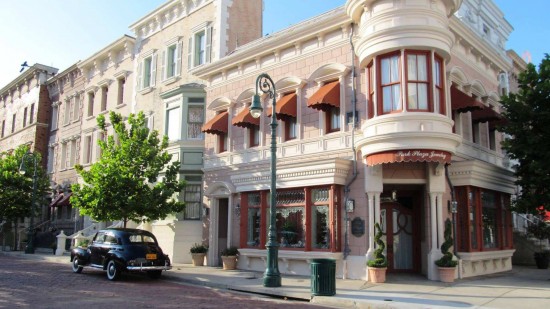 Other useful links
Get our Weekly Dispatch sent directly to your email inbox
Receive daily notifications of new OI Blog posts
View all of our Universal Orlando updates
Start planning the prefect vacation using our FREE online guide