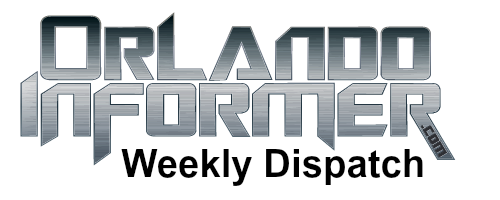 OI Universal Center updates
Greetings, vacation planners! Prepare to UPGRADE YOUR ADVENTURE to Universal Orlando with our Weekly Dispatch. This is a summary of all the latest Universal news and activity on our site. Please note that these updates are listed from newest to oldest:
9/7 – Yesterday we took our weekly tour of Universal Orlando, and now our 72 photos taken during the visit can be viewed on our new Flickr page (September 6 photoset), including several full resolution images of the HHN props showing up in the streets. Keep in mind a major storm rolled in Friday afternoon, so we only made it to Universal Studios Florida on this last trip.
9/6 – Rock The Universe, Central Florida's largest Christian rock festival, lights up the nights at Universal Studios Florida Friday and Saturday. If you're interested in going, visit our RTU 2013 page to learn more. If you're going to the parks but not the event, keep in mind USF closes at 6:00pm for daytime guests and Cinematic Spectacular will not run. More important info on our Universal Snapshot page.
9/5 – Two quick HHN updates: Universal confirmed this year's Passholder dog tag — see it here — available for purchase during event nights at the main gift shop inside USF, limited supply, $6.95. In other HHN news, BestofOrlando.com is giving away four HHN tickets and a 2-night stay at a Universal on-site hotel. To enter you just need to share your best Halloween costume picture. Enter now, or learn more about HHN 2013.
9/5 – And a third HHN update that's only for true believers: Looking to hone your survival skills for a real zombie apocalypse? "UC Irvine have opened registration for 'Society, Science, Survival: Lessons from AMC's The Walking Dead,' a free eight-week course that uses episodes of the show as jumping-off points for lectures, tests, and discussions on everything from ballistics to stress management. 'Nutrition in a post-apocalyptic world — are squirrels really good for you?' reads one topic." Only for true believers, indeed. Read more on TheVerge.com
9/4 – Today we're revisiting what is likely the most common question I receive from guests just starting their vacation planning: What is the best day of the week to visit Universal Orlando? Because this is such a common question, and one that can lead unsuspecting vacation planners down a dangerous road, we provide an entire page exploring the topic and detailing everything you need to know.
9/3 – We've published a second in-depth review of the new Universal Dining Plan. While our second reviewer didn't have as many issues during her experience, she still ends by not recommending the plan. The biggest issue seems to be the lack of table service choices: there are only four options in the parks, three at CityWalk, and none at the on-site hotels. Read our Universal Dining Plan blog post to see the reviews.
9/3 – Another dining update: The new character breakfast at Royal Pacific Resort, started on Sundays this past summer, must have been a success because the resort has extended the event through the end of the year. You can see the menu here (PDF file), but you do need to call 407-503-DINE for reservations. The breakfast is $26.99 for adults, $14.99 for kids 3 to 9 — and that price includes complimentary self-parking.
9/3 – And one more dining update: As part of Orlando's Magical Dining Month, throughout September Universal guests can enjoy a $33 prix fixe menu at a variety of restaurants located at Portofino Bay Hotel, Hard Rock Hotel, and Royal Pacific Resort. View the menus and make reservations by clicking here. Keep in mind you definitely do not have to be staying at these hotels to visit them and enjoy their restaurants. If you're swinging through CityWalk instead, Emeril's Orlando is also participating.
9/3 – Universal has confirmed the HHN 2013 haunted houses open early for Passholder Nights: The Walking Dead, La Llorona, and After Life: Death's Vengeance 3D. Annual Passholders, remember that an RSVP is required for you and your guest if you want to participate in early entry on these nights. Learn more on our HHN 2013 pages.
9/3 – Updates to our crowd calendar & Universal's operating schedule: (1) New this year, on the dates when Halloween Horror Nights is scheduled, Universal Studios Florida will open at 8:00am for daytime guests. On dates when HHN is not scheduled, USF will open at its usual time of 9:00am. (2) Since it's the start of a new month, August 2014 has been added to our crowd calendar. Any guests planning a visit to Universal next summer, please heed our warning about crowd levels and the opening of Diagon Alley. See the individual months on our free 12-month crowd calendar for more information.
9/3 – While we already knew this, Universal has now officially confirmed at Cinematic Spectacular will not run on the evenings of Rock The Universe, September 6 & 7, nor will it run on the evenings of September 11, 12 & 18, when USF closes early at 6:00pm for unknown reasons. Finally, also be aware that the lagoon show doesn't run on HHN event nights starting September 20 (at least not for daytime guests). Visit our Universal Snapshot page to learn more.
9/2 – Thanks to our growing community, OrlandoInformer.com has had an incredible summer. In fact, our site pageviews are up 145% this year over last (from June 1 through September 2, 2012, we had 488,066 pageviews; in that same period this year we had 1,680,726 pageviews). We thank everyone for helping make our site an essential planning tool for guests visiting Universal Orlando!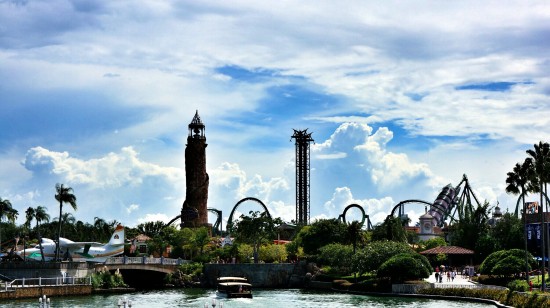 New on the Orlando Informer Blog
Along with our encyclopedia of Universal Orlando vacation planning information, our weekly blog posts also provide you with an entertaining and informative way to learn more about everything there is to do in Orlando. Here are our new posts:
Reader poll: If you could, which closed USF attraction would you bring back?
Unexpected Orlando: Break away from the parks and explore our city this fall
Discovery Cove announces FL resident savings (up to $70); SeaWorld & Busch Gardens still offer $50 weekday ticket for U.S. residence
Disney's Animal Kingdom trip report – September 2013 (Wilderness Explorers, Gardens Kiosk, Bamboo Man)
Despicable Me themed Kids Suites debut October 1 at Portofino Bay Hotel; reservations now available
THE BIG 5: Top five most exciting prospects in Diagon Alley for diehard Harry Potter fans
Site news: Open call for new Orlando Informer blog contributors — earn up to $40 per post!
Rumor round-up for September 6, 2013: Seuss Landing expansion, Disney axing FastPasses, Terminator, CityWalk, Starbucks & #NothingTaller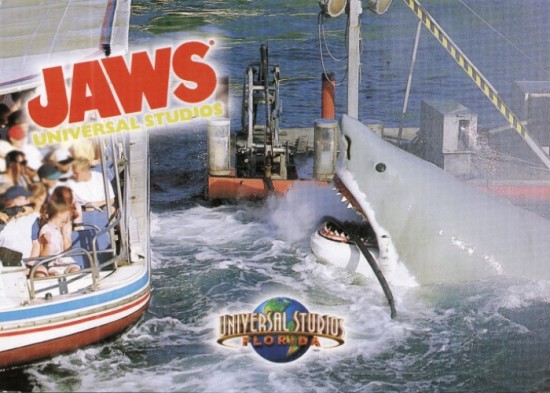 Other useful links
Get our Weekly Dispatch sent directly to your email inbox
Receive daily notifications of new OI Blog posts
View all of our Universal Orlando updates
Start planning the prefect vacation using our FREE online guide