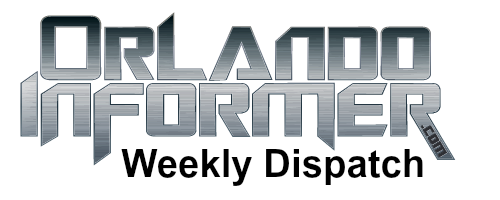 OI Universal Center updates
Greetings, vacation planners! Prepare to UPGRADE YOUR ADVENTURE to Universal Orlando with our Weekly Dispatch. This is a summary of all the latest Universal news and activity on our site. Please note that these updates are listed from newest to oldest:
10/14 – For the first time this season, this week Halloween Horror Nights 2013 runs Wednesday through Sunday (try Wednesday or Sunday for the lowest crowd levels). Also, remember that on HHN event dates Universal Studios Florida opens at 8:00am, an hour earlier than usual. Visit our HHN 2013 guide to learn so, so much more.
10/14 – In 15 days we will be giving away the largest prize ever in our site's history: a $500 Universal Orlando gift card (use it for merchandise, tickets, or even an annual pass!). If you haven't entered our giveaway yet, prepare to stand up against the biggest names in horror and click here to enter — this just might be the biggest thrill this Halloween season!
10/11 – Universal has released new artwork for the Wizarding World of Harry Potter – Diagon Alley. Yes, it will soon be a reality — and if rumors are true, the first sections may be opening in less than six months. You can see the artwork on our Facebook page. When you're done, visit our Diagon Alley page to learn more, or check out this great Diagon Alley BIG 5 blog post.
UPDATE: This week's Rumor Round-Up on the OI Blog has even more new artwork for Diagon Alley.
10/10 – Many of you have likely heard the news that several riders got stuck on Hollywood Rip Ride Rockit for a few hours yesterday evening. All made it off the ride safely, and Rockit is already back in operation today. (It's worth mentioning that I consider this and all the attractions at Universal to be safe.) Learn more, read real guest reviews, or write your own review by visiting our Hollywood Rip Ride Rockit page.
10/9 – Halloween Horror Nights 2013 is back for another weekend of terror, running Thursday through Sunday (and if you're going, let's hope you picked Thursday or Sunday for the smallest crowds and shortest wait times!). Also remember, on HHN event dates Universal Studios Florida opens at 8:00am, an hour earlier than usual. Visit our HHN 2013 guide to learn so, so much more.
10/9 – The weather in Orlando is finally cooling down as we leave our (in)famous summer heat and humidity and relax in cooler temperatures and more comfortable breezes. To make sure you are properly prepared for your autumn visit to Orlando, be sure to check out our Weather page for details, stats, and tips on what to bring. And if you're looking for even more assistance, you'll love the checklists on our What to pack page.
10/7 – On Thursday, October 31, Velvet Sessions at Hard Rock Hotel — Orlando's coolest lobby party — is back with special guest Gin Blossoms live in concert. This is the final Velvet Sessions of the year, as the monthly event takes a break in November and December. No word on whether Halloween will specifically be celebrated for this one, but knowing Hard Rock, I'm sure costumes will be very welcomed. Learn more about this and other events on our Universal Snapshot page.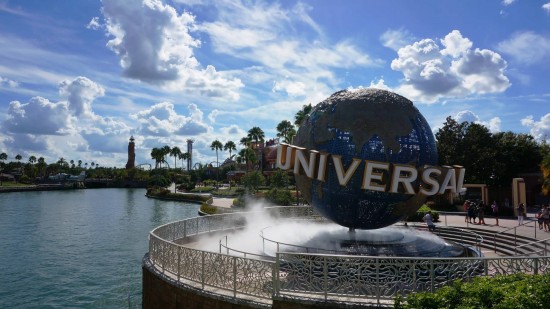 New on the Orlando Informer Blog
Along with our encyclopedia of Universal Orlando vacation planning information, our weekly blog posts also provide you with an entertaining and informative way to learn more about everything there is to do in Orlando. Here are our new posts:
Reader poll doubleheader: Disney guest service vs. Universal guest service & AVATAR vs. Harry Potter
SeaWorld's Spooktacular continues to be Orlando's best value for a family-friendly Halloween celebration, and here's why
Trail's End Restaurant at Disney's Fort Wilderness Resort: An afternoon trek, a homestyle meal & superb service
LEGOLAND Florida is getting even more kid-friendly – DUPLO Valley to open in spring 2014
Halloween Horror Nights 2013: Frequently asked questions & our expert answers
I-Drive Live targets New Year's Eve 2014 for opening date, will bring a trio of "global attraction brands" to Orlando's busy tourist corridor
THE BIG 5: Top five hot spots for an evening of entertainment on I-Drive
OI Share: One family's incredible 2,000-mile, 36-hour trip to Halloween Horror Nights
Rumor round-up for October 11, 2013: Tour through Hogsmeade Station, new Wizarding World artwork & Iron Man flies in Hong Kong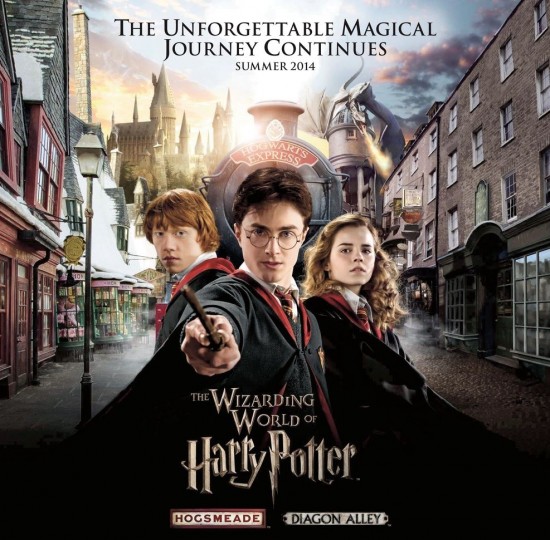 This week's featured guest review on our site
Halloween Horror Nights 2013
5/5 stars | Maybe the best of the last 3 years!
I only discovered HHN in the last three years, despite living relatively nearby all my life. Since that time, I can't get enough. I would say that HHN 23 (2013) may have been the best out of the previous two years I've been.
This time, we decided to go on a Thursday instead of a Saturday as we've done the last two times. That paid off, but we still ran out of time. We had Express passes. No matter what night you go, ALWAYS buy Express passes. If you don't, you're going to miss half the event. That said, we barely used our Express passes. Well, we used them on about half the houses, and one ride. From 6pm until Midnight, we went non-stop with only bathroom breaks and one 5-minute break, and we were still only able to do all of the houses, and two rides (Transformers – first time on that one – awesome!).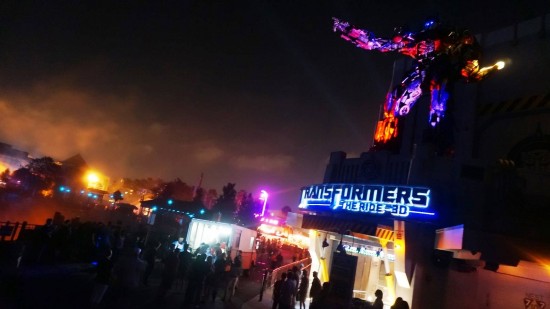 The street scenes and Walker makeup were first rate. We got plenty of memorable pics – whatever you do, take lots of pics! Our favorite house was American Werewolf, but we thought Evil Dead and Cabin in the Woods were good too. Our least favorite house (surprise) was Resident Evil. Drinks are expensive ($10) so buy the souvenir cup with the blinky lights on it and get your refills for $7. All in all, a really good time.
So to recap – go on an "off" night if you can (not on Friday or Saturday). Get there early. Line up at the gates at 5pm if you can. Be no later than 6pm at the gates. Invest in Express passes. Consider it the price of the ticket. Do not consider doing the event without them.
– Jim
If you've already attended Halloween Horror Nights this year, we invite you to share your review — what you have to say will help the thousands of readers that visit our Insider's guide to HHN 2013.
If you haven't gone to HNN yet this year, we invite you to read the more than 40 fan reviews already posted on our HHN 2013 real guest reviews page.
Other useful links
Get our Weekly Dispatch sent directly to your email inbox
Receive daily notifications of new OI Blog posts
View all of our Universal Orlando updates
Start planning the prefect vacation using our FREE online guide