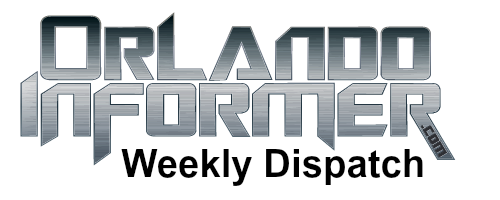 OI Universal Center updates
Greetings, vacation planners! Prepare to UPGRADE YOUR ADVENTURE to Universal Orlando with our Weekly Dispatch. This is a summary of all the latest Universal news and activity on our site. Please note that these updates are listed from newest to oldest:
Site Update!
I would like to take this opportunity to share some good news about our family and some great news about the site. As many of you know, our family welcomed our second daughter Isla on August 18. Since that time, as Rosie and I adjusted to caring for a two year old and a newborn, my work on the site was cut from about 55 hours per week down to roughly 30 hours. The good news is that Isla is now sleeping through the night, which leads to the great news about the site: I can finally return to my regular work schedule and, along with the typical Universal updates and new blog posts, tackle some larger projects that have been put on hold.
One of the primary projects I will unfold in the next few weeks is the launch of our vacation planning forum (which will be free for all readers, unlike our previous forum that closed over the summer). There are other projects that will also be launching soon, and I'm excited to share our expanding services with all of our fans!
Remember, if you ever have any questions about the site or tips you'd like to send in, you can easily drop me a line via our Contact page. Thanks! – Dan Hatfield
10/27 – OI contributor Dani posted this on Twitter earlier, and I had to mention it here: "Just had one of the coolest moments of my life. Some guests were outside of the Villas at USF. They mentioned my @OrlandoInformer post!" Dani is referring to the Garden of Allah Villas (near Woody Woodpecker's KidZone) and her OI blog post examining the many details inside USF's Hollywood backlot, which is a must-read!
10/27 – Attraction closures for seasonal maintenance: The High in the Sky Seuss Trolley Train Ride will be closed November 3rd through the 23rd; Dragon Challenge's Chinese Fireball, formally known as Fire, will be closed November 4th through the 22nd (Hungarian Horntail will continue to operate as usual). Visit our Universal Snapshot page to learn more.
10/26 – In a change from previous years — and to the disappointment of any families with young kids visiting Universal on October 31 — the resort will not be hosting a family-friendly Halloween Party on Thursday. In years past one of the on-site hotels has thrown a get-together for kids, but not this year. (By the way, if you're not traveling with kids, remember that you have an option other than HHN for Thursday night: the Halloween edition, including an adult costume contest, of Hard Rock Hotel's Velvet Sessions featuring the Gin Blossoms.)
10/25 – Just so we have an official record here on our Daily Updates page, yesterday afternoon Universal's Hogwarts Express was raised from the ground and set on the elevated tracks that cross between Universal Studios Florida and Islands of Adventure. Now many folks are starting to question how the train will turn around — it won't. When traveling from USF to IOA, it will face forwards; when traveling from IOA to USF, it will face backwards. We have an interesting discussion about this topic in the comments of this week's RRU.
10/24 – This evening we took our weekly tour of Universal Orlando and spent a few hours at Halloween Horror Nights. You can now view the 67 photos from our visit on Flickr (October 24 photoset). When you're done with the photos, we also uploaded two new videos "live" from Universal: View from Me Ship Olive and HHN walker target practice.
10/23 – We just posted our latest Diagon Alley update! Check out 29 new, full-screen photos of the construction, a new HD video, and read the latest news — including details on three developments that each point to a June 2014 grand opening date. You can view the update and our complete overview of the Harry Potter expansion project on our Diagon Alley page.
10/23 – Halloween Horror Nights starts again tonight and runs through Sunday. As usual, Wednesday and Sunday are the best days to go to avoid the crowds. If you decide to go Friday or Saturday, you'll wish you had Express Passes! To see our readers' reactions to last weekend's crowds, visit this Facebook post. To plan your visit to the event and view our free touring advice, visit our HHN 2013 guide.
10/23 – Guests with disabilities, there has been a rather significant change to Universal's Attraction Assistance program: Previously, when guests had a reservation time, they couldn't go on any other attractions without forfeiting that reservation, even if the second ride had a wait time of less than 30 minutes. Universal has reversed that policy, so now, even if guests have a reservation, they may also enjoy any other attraction using the accelerated entrance that has a wait time of 30 minutes or less — without forfeiting their current reservation. Visit our Attraction Assistance page to learn more.
10/23 – Guests with disabilities will also be happy to learn that Universal has finally updated their Riders Guide with information covering Transformers and Kang & Kodos' Twirl 'n' Hurl. You may download the new map from our Attraction Assistance page or from our Universal maps page.
10/23 – On Friday, November 15, the popular Jake's Beer Dinner at Royal Pacific Resort returns, featuring a four-course dinner by the hotel's award-winning chefs paired with craft beers. For reservations and more information, call 407-503-3200. To learn about more events at Universal visit our Universal Snapshot page.
[youtube_video]_MDp3bCHp1o[/youtube_video]
New on the Orlando Informer Blog
Along with our encyclopedia of Universal Orlando vacation planning information, our weekly blog posts also provide you with an entertaining and informative way to learn more about everything there is to do in Orlando. Here are our new posts:
Reader Poll: Help out our site by letting us know how often you visit Universal
Magic Kingdom trip report – October 2013 (Halloween decorations, construction updates, our first visit to Princess Fairytale Hall & talking Mickey!)
Marine Mammal Keeper Experience at SeaWorld: Close encounters & cherished memories
SeaWorld Orlando trip report – October 2013 (our first in a new series)
Rumor round-up for October 25, 2013: King Kong special report, Universal's five-year road map, Meal Deal replacement, the Hogwarts Express & more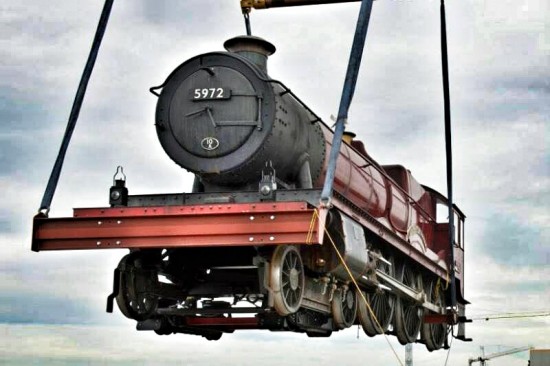 Other useful links
Get our Weekly Dispatch sent directly to your email inbox
Receive daily notifications of new OI Blog posts
View all of our Universal Orlando updates
Start planning the prefect vacation using our FREE online guide