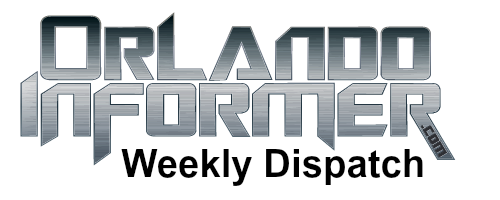 OI Universal Center updates
Greetings, vacation planners! Prepare to UPGRADE YOUR ADVENTURE to Universal Orlando with our Weekly Dispatch. This is a summary of all the latest Universal news and activity on our site. Please note that these updates are listed from newest to oldest:
10/20 – Did you go to Halloween Horror Nights this past weekend? We'd really appreciate it if you took a moment to tell us how the crowds and lines were. The quickest way to do so (and to see what others have said about this weekend) is to visit this Facebook post. Once you're done, you can also share your full HHN review on our site or read over 40 other real guest reviews right here. Thanks!
10/18 – This afternoon we took our weekly tour of Universal Orlando, and 126 of the photos we shot during our visit can now be viewed on our Flickr page (October 18 photoset). They include new images of the Cabana Bay construction and Potter construction, as well as lots of Universal autumn fun! Oh, and Chief Wiggum's patrol car has finally returned to the streets of Springfield with a new look and sound — see the video.
10/17 – Can you hear the music already — and the chanting for beads? Yes sir, Universal has announced the first details of Mardi Gras 2014. These include two of the musical acts, Robin Thicke and The Wanted, as well as news that next year's Mardi Gras festivities will run a full month longer than previous years. To view everything we know so far and our analysis of the dates, visit our Mardi Gras 2014 page.
10/17 – HHN reminders: If you are crazy enough to be going this Friday, Saturday, or Sunday, you'll want Express Passes (despite the cost), and there's a good chance they'll sell out before the event starts. Also, remember that this Sunday is UCF night at HHN. So even though it's a Sunday, it will be one of the event's busiest nights because UCF students and alumni can purchase admission to USF & HHN after 2:00pm for only $40. Visit our HHN 2013 guide to learn more!
10/17 – For the record, the "HHN 23 Ultimate Dare Contest" that Universal launched on October 1st with this YouTube video turned out to be rather disappointing: the contestants were asked to shave their heads, which Universal documented in this YouTube video. Whether or not you agree that the dare was somewhat sexist — honestly, isn't it much easier for the average guy to shave his head than the average girl? — I think we can all agree that it was rather unimaginative.
10/16 – Thanks to OI contributor Maureen, we have this month's Universal Orlando trip reports live on our site. To see what's new and exciting at the parks, follow these links to the OI Blog: Universal Studios Florida or Islands of Adventure. If you'd like to do more catching up, you can view all of our trip reports.
10/16 – Universal just published their park operating hours for January and February 2014, and our free 12-month Universal Orlando crowd calendar has been updated accordingly. No big surprises at all with the new data — and their February hours support our estimated Mardi Gras 2014 dates. You can see everything by visiting our crowd calendar page!
10/15 – "You guys seriously are my go to for all your amazing UOR info! I live right down the road from Uni and go multiple times a week, but I still find myself going to your site for up to date info!" Thanks Dana for the great feedback! Readers, if you're not able to visit us each day, keep in mind that you can always view all the Universal news we post on our Daily Updates page.
10/15 – This week Halloween Horror Nights starts on Wednesday for the first time this season (and Wednesday is a great night to go to avoid the worst crowds). If you're crazy enough to be going to HHN this Friday, Saturday, or Sunday — three of the event's busiest dates — I hope Express Passes fit in your budget. And you'll want to buy them in advance, because there is a good chance they'll sell out. Visit our HHN 2013 guide to learn so much more and view our free HHN touring plan.
10/15 – On-site hotel events: Harbor Nights returns to Portofino Bay Hotel this Friday, featuring select wines and cocktails, gourmet food tastings, complimentary hand-rolled cigars, and live music filling the majestic Harbor Piazza. Then on Halloween, Velvet Sessions is back at Hard Rock Hotel with special guest Gin Blossoms live in concert and Universal's only adult costume contest — top prize is a stay at the hotel's Graceland Suite! Learn more and see everything happening across the resort on our Universal Snapshot page.
POST-EVENT UPDATE: You can view 48 photos from Portofino Bay's Harbor Nights La Dolce Vita on their Facebook page.
10/15 – Did you know, if you purchase the Star Card Package for your Universal Orlando visit, and you are also planning to visit Wet 'n Wild, you can purchase an add-on option for $20 that let's you add unlimited photos from Wet 'n Wild onto your account? This add-on option isn't advertised, so you'll need to ask for it when you arrive at Wet 'n Wild. Visit our Universal Photo Connect page for more info. Thanks to our fan Jamie for writing in and telling us about it!
10/15 – Speaking of photos, the mobile app offered by the company that handles Universal's souvenir photos had a iOS update yesterday which states: "Added the ability for users of the app to take pictures from the Amazing Pictures Mobile app with special art only available when the user is at a specially marked Amazing Pictures location." Unfortunately the new feature hasn't been added to the Android app. Thanks to our fan Audrea for the tip!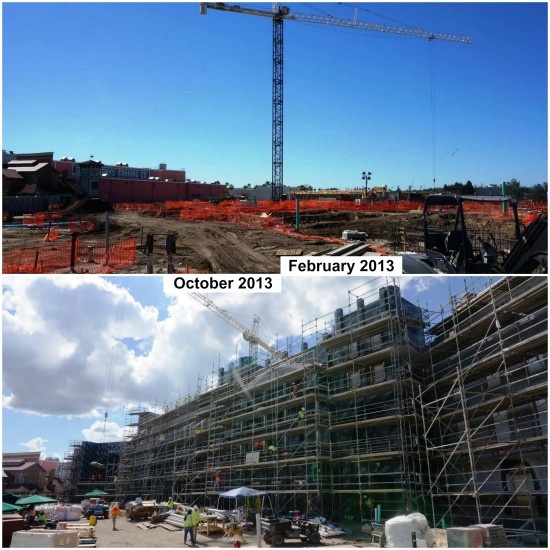 New on the Orlando Informer Blog
Along with our encyclopedia of Universal Orlando vacation planning information, our weekly blog posts also provide you with an entertaining and informative way to learn more about everything there is to do in Orlando. Here are our new posts:
Reader poll: Do you prefer when Halloween Horror Nights is based on popular stories or original concepts?
Disney World debuts Glow with the Show interactive Mickey Ear hats; first look at the 2013 Disney holiday festivities
THE BIG 5: Top five reasons why SeaWorld should be part of your next Orlando vacation
Best seats in the house: Where to sit for the most intense thrills on Universal's biggest rides
Disney's Disability Access Service (DAS): First-hand experience & in-depth analysis of the new system
Rumor round-up for October 19, 2013: Skull Island the eighth Island of Adventure, Avatar details & theories, Potter construction update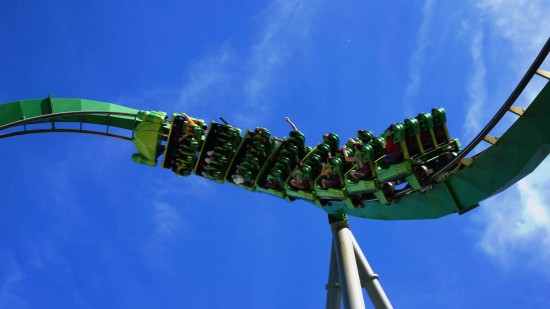 Other useful links
Get our Weekly Dispatch sent directly to your email inbox
Receive daily notifications of new OI Blog posts
View all of our Universal Orlando updates
Start planning the prefect vacation using our FREE online guide