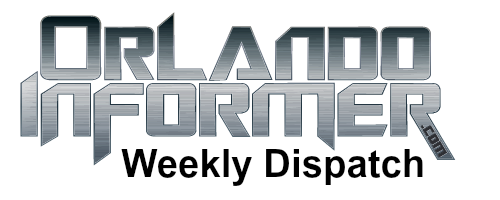 OI Universal Center updates
Greetings, vacation planners! Prepare to UPGRADE YOUR ADVENTURE to Universal Orlando with our Weekly Dispatch. This is a summary of all the latest Universal news and activity on our site. Please note that these updates are listed from newest to oldest:
11/2 – We once again set a new "busiest month ever" record in October with 561,847 pageviews by 208,940 unique visitors (an increase of 48% over October 2012). In addition, our Twitter followers passed the 10k mark, up to 11,317 as of today, and we've reached 38,000 Facebook fans. Thank you to everyone for your support! As a small token of our appreciation, we're giving away a free OI t-shirt on our Facebook page (giveaway ends noon EST on Sunday). Thanks again!
11/1 – If you're visiting Universal's theme parks soon, here are a few friendly reminders: First, the classic Meal Deal ends November 2, to be replaced by a new Quick-Service Dining Plan. Second, the Chinese Fireball coaster on Dragon Challenge will be closed most of the month, as will the High in the Sky Seuss Trolley Train Ride. Visit our Universal Snapshot page for more details.
11/1 – Yesterday we took our weekly tour of Universal Orlando and got photos and video of a few exciting developments. First, we captured our first video of the Hogwarts Express on the tracks — view it. Next, we got a video of the new Jurassic Park midway games — view it. Now that you've seen the videos, you can view all 82 of our new photos on our Flickr (October 31 photoset). Enjoy!
10/31 – Happy Halloween! Today we are off to Universal Studios Florida and Islands of Adventure for our weekly tour of the parks. Follow us on Twitter to see all of our photo updates broadcast live from Universal Orlando Resort, or catch highlights on our Facebook page. See ya at the parks!
10/30 – We've posted a sparkling new Hogsmeade Station construction update with addition details, more in-depth analysis, and 21 new full-screen photos! But a word of advice before we get to the update: even if you've visited our Hogsmeade Station page before, we recommend you read it from top to bottom because we've added new project details throughout the article. Check it out
10/30 – Our Halloween Horror Nights giveaway is over, and we have emailed the lucky winner of a $500 Universal Orlando gift card (randomly selected out of 7,532 entries). For privacy reasons we won't disclose the name of the winner without consent, but we can tell you that the person is located in Jacksonville, Florida. If that's where you live, check your email inbox! Thanks to everyone who participated in our giveaway. Stay tuned, we'll surely have another one starting up soon.
10/30 – Speaking of Halloween Horror Nights, it's the final week of the 2013 event. We usually say that the last week is very slow because a huge portion of its attendees are local, and most locals want a traditional experience on Halloween (trick-or-treating, costume parties, etc.). However, there has been an unexpected surge in HHN attendance as we moved into the second half of October, so now I'd suggest that you can still expect the last three dates to be fairly busy. Mind you, it should be noticeably slower than the previous two weekends, but a few wait times could get over 100 minutes in the middle of the night.
As a sign that this weekend will still be pretty busy, Universal has now extended the closing time to 1:00am on Thursday night. Depending on crowds, it's quite possible the midnight closing time on Friday and Saturday could be extended too.
Last bit of news: As HHN has done in previous years, this Friday and Saturday have been added to the HHN Frequent Fear season pass (the pass usually doesn't include weekend event dates).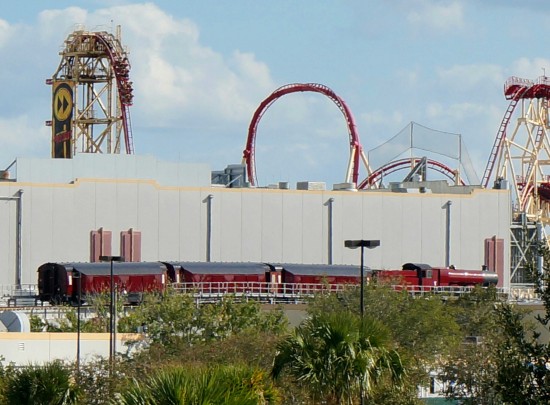 New on the Orlando Informer Blog
Along with our encyclopedia of Universal Orlando vacation planning information, our weekly blog posts also provide you with an entertaining and informative way to learn more about everything there is to do in Orlando. Here are our new posts:
Disney welcomes Festival of the Masters, celebrates the new film Frozen & opens The Villas at Grand Floridian
THE BIG 5: Top five spots to capture amazing "scenic views" of Universal Orlando
Step into a World of Wonder at WonderWorks on International Drive
The Orlando Magic at Amway Center: One of the greatest spectacles Central Florida has to offer (and one of its best values too)
Rumor round-up for November 1, 2013: Gringotts Bank coaster video, Universal's theme park dominance, HP flame effects & JP midway games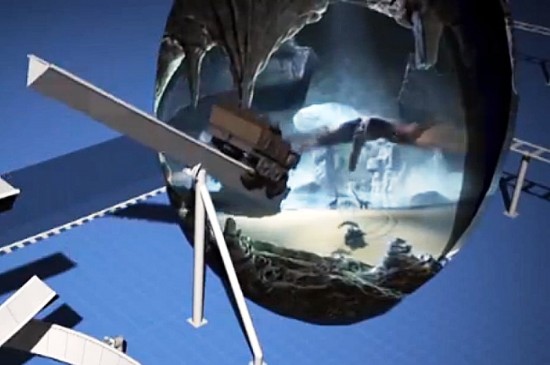 Other useful links
Get our Weekly Dispatch sent directly to your email inbox
Receive daily notifications of new OI Blog posts
View all of our Universal Orlando updates
Start planning the prefect vacation using our FREE online guide