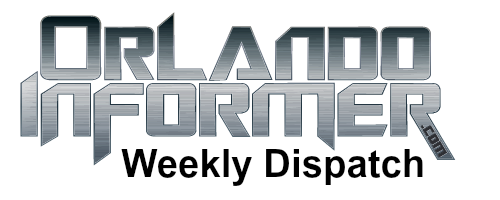 OI Universal Center updates
Greetings, vacation planners! Prepare to UPGRADE YOUR ADVENTURE to Universal Orlando with our Weekly Dispatch. This is a summary of all the latest Universal news and activity on our site. Please note that these updates are listed from newest to oldest:
11/29 – Wednesday evening we took our weekly tour of Universal Studios Florida and Islands of Adventure, and you can now view all 94 of our new photos on Flickr (November 27 photoset). You can also view our new 'Universal moment' video on YouTube: Islands of Adventure lighthouse. By the way, if you like that 'Universal moment' video, see all 21 in our collection.
11/29 – Tonight, experience the exceptional Holiday Harbor Nights at Portofino Bay Hotel, a wine tasting and jazz event designed to capture the ambiance of the Mediterranean. Enjoy select wines and sparkling wines, gourmet food, complimentary hand-rolled cigars, and live music by The I-4 Band. Plus, don't miss the grand illumination of Portofino's Christmas tree under the twinkling lights of the majestic Harbor Piazza. You can view the menu (PDF file) or buy tickets online.
UPDATE: Now that the event is over, you can view 45 images of Holiday Harbor Nights 2013 on Portofino Bay Hotel's Facebook page.
11/28 – Today I'm thankful for our OI contributors & OI Share participants who have written articles for us – so many articles in fact, that last week we published our 1,000th blog post! From trip reports and rumor round-ups, to our 'Special Needs are Universal' series, to one-of-a-kind stories submitted by fans, we are proud to offer unparalleled Universal coverage while highlighting many other destinations around Central Florida. So thanks to our writers, and of course thanks to our readers for making it all possible. Happy Thanksgiving! Visit our blog
11/27 – Congratulations to Hard Rock Hotel at Universal Orlando for being featured on this short list of Orlando's Most Amazing Pools published by Huffington Post. Once you've read the article, learn all about Hard Rock Hotel's pool area in the OI Universal Center. Or, see this incredibly informative blog post for more ideas: Pool hopping at Universal Orlando.
11/26 – I've started using Google+ a little more, and I have to admit the service is growing on me. But one thing it's dearly missing is theme park photos! So I started a community for 'em. If you're on Google+, join our new group to share and view amazing photos from around Orlando. And of course, if you haven't already, be sure to add Orlando Informer to your circles.
11/25 – We have posted a brand new construction update for Cabana Bay Beach Resort, Universal Orlando's fourth on-site hotel set to open on March 31, 2014. See the latest news, 28 new full-screen photos, and our new HD video of the construction site by clicking here. (By the way, did you know Cabana Bay is currently the largest hotel under construction in the world outside of China?)
11/25 – We are entering the busy week of Thanksgiving, which will raise crowds up to levels we haven't seen since the summer. In addition, starting Monday and running through next Saturday, Universal extends its park hours to 9:00am – 8:00pm for USF and 9:00am – 9:00pm for IOA. See crowd level estimates and more on our free 12-month Universal crowd calendar.
Are you going to be on-site for Thanksgiving and want a place to feast? See everything being offered this year at Universal Orlando in our Thanksgiving 2013 guide.
Please be aware that now more than ever it's important to be prepared when you visit the parks. So be sure to review everything on our Universal Snapshot page. And when you're at the parks, use our free touring plans to maximize the enjoyment of your day (and to make sure you don't miss a thing). Finally, if the Wizarding World of Harry Potter is an important part of your visit, you gotta read this page. Good luck!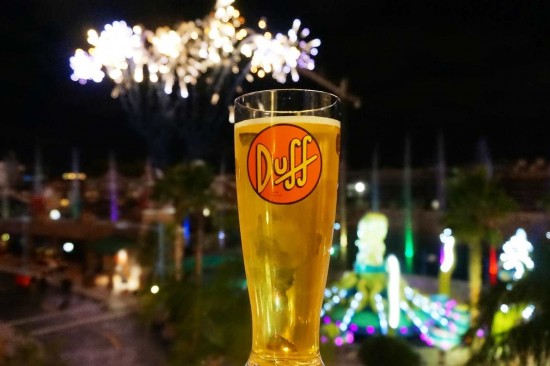 New on the Orlando Informer Blog
Along with our encyclopedia of Universal Orlando vacation planning information, our weekly blog posts also provide you with an entertaining and informative way to learn more about everything there is to do in Orlando. Here are our new posts:
THE BIG 5: Top five shopping centers in Orlando for finding the best bargains
Rumor SPOTLIGHT for November 27, 2013: How Disney lost the battle for 2017 by cancelling most of Star Wars Land
When's the best time to visit Universal Orlando? For our family, it's the week after Thanksgiving
SeaWorld Orlando trip report – November 2013 (the holidays are here as SeaWorld's Christmas Celebration begins)
OI Share: Thanksgiving dinner at Hard Rock Hotel is our new family tradition (but I still won't let those minions swap my turkey for bananas!)
Other useful links
Get our Weekly Dispatch sent directly to your email inbox
Receive daily notifications of new OI Blog posts
View all of our Universal Orlando updates
Start planning the prefect vacation using our FREE online guide