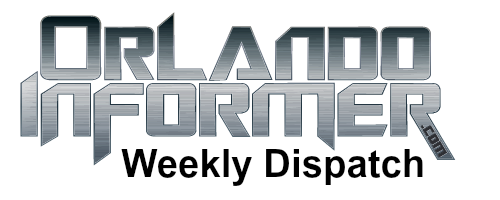 OI Universal Center updates
Greetings, vacation planners! Prepare to UPGRADE YOUR ADVENTURE to Universal Orlando with our Weekly Dispatch. This is a summary of all the latest Universal news and activity on our site. Please note that these updates are listed from newest to oldest:
11/24 – We are entering the busy week of Thanksgiving, which will raise crowds up to levels we haven't seen since the summer. In addition, starting Monday and running through next Saturday, Universal extends its park hours to 9:00am – 8:00pm for USF and 9:00am – 9:00pm for IOA. See crowd level estimates and more on our free 12-month Universal crowd calendar.
Are you going to be on-site for Thanksgiving and want a place to feast? See everything being offered this year at Universal Orlando in our Thanksgiving 2013 guide.
Please be aware that now more than ever it's important to be prepared when you visit the parks. So be sure to review everything on our Universal Snapshot page. And when you're at the parks, use our free touring plans to maximize the enjoyment of your day (and to make sure you don't miss a thing). Finally, if the Wizarding World of Harry Potter is an important part of your visit, you gotta read this page. Good luck!
11/23 – We finally have complete information for all of Universal's New Year's Eve festivities! For CityWalk, gone is the headlining band, in is the new EVE 12.31.13 reinvented party experience. We also have all the info for the Dierks Bentley concert at Hard Rock Live, the scoop on NYE at the theme parks, and the activities at Universal's on-site hotels. Pop the champagne and start planning by visiting our New Year's Eve 2013 page.
11/22 – New details have been revealed about the Harry Potter celebration scheduled for January 24 – 26 at Universal Orlando. The resort still isn't dropping any cast member names yet, but we now know, among other details, that there will be a one-of-a-kind Harry Potter expo with something called the "Sorting Hat experience". Our Harry Potter Celebration page has been updated with all the new details.
It is worth noting too that, while we're aware that some activities will be open to any park guest with regular admission that weekend on a first-come-first-served basis, we don't know which specific events these will be, nor do we have any idea what the capacity will be. More info can be found on our Harry Potter Celebration page.
11/22 – I wanted to make a special note that we have now collected info and media for a full review of CityWalk's Red Oven Pizza Bakery as well as a much-needed Cabana Bay construction update. Both will be posted within the next week. In the meantime, you can check out a photo of the pizza (yes, it is as good as it looks!), and we have a sneak peak video of the Cabana Bay construction site.
11/21 – TNA IMPACT Wrestling returns to Universal Orlando for three tapings on November 21, 22 & 23. Each event starts at 7:00pm; the guest line opens at 6:00pm. The tapings at Universal are free, no theme park admission required. VIP packages that includes priority access to the shows as well as an after-hours Welcome Back party also available. More details posted in the Events section of our Universal Snapshot page.
11/21 – The Winter 2013 edition of the Universal Orlando PASSPORT newsletter for Annual Passholders is now available. We've scanned the document closely, and unfortunately there are no big announcements to be found. But it is still a pretty thing to see, which you can do right now (it's a PDF file). Oh, and if you want to research any of the events mentioned in the newsletter, you'll find everything you need on our Snapshot page.
11/19 – Reminder: Today the United States Post Office released a 20-stamp souvenir booklet featuring stills from the Harry Potter film series. To celebrate the new stamps, there was a First Day of Issuance Ceremony held at the Wizarding World of Harry Potter. To learn more about the stamp collection (or to order it online), visit this page at USPS.com.
UPDATE 1: I want to apologize for posting earlier that the ceremony was going to be private. That's what Guest Services told me last Friday, and since Universal never officially announced this event or provided any details, I had no other way to verify what I was told by Guest Services.
UPDATE 2: I now also have to apologize for posting that the stamps would be available for purchase at Universal Orlando. Again, this was information given to me by Guest Services last week, but it is wrong. On a brighter note, you can purchase the stamps at most USPS stores and online.
UPDATE 3: You can view a few photos and videos of the event on Snitchseeker.com.
11/18 – If you tried to access our site this morning and experienced a delay, please know the issue has been identified and fixed. Thanks for your patience! (Of course, if you continue to experience problems, you can always contact us.)
11/18 – Attraction alerts: Revenge of the Mummy will be closed for a one-day refurb November 18 (today). Then on November 19, Universal Studios Florida closes at 6:00pm and Cinematic Spectacular will not run (it also won't run December 4, 11 & 12). Finally, remember that Dragon Challenge's Hungarian Horntail and the Seuss Trolly are closed basically until the end of this week. Further details and so much more can always be found on our Universal Snapshot page.
11/18 – For those of us who track Universal throughout the years, an interesting note can be made regarding their 2013 holiday marketing. In another change from previous years (the first being the shift in holiday event dates from Dec 1 – Jan 1 to Dec 7 – Jan 4), they have also dropped the slogan "the holiday cheer you can only find here" and replaced it with "Naughty & Nice: An untraditional Holiday tradition at Universal Orlando Resort". To learn more about the actual festivities, visit our Guide to the Holidays.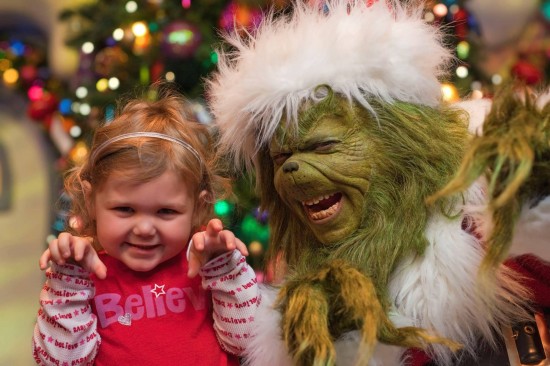 New on the Orlando Informer Blog
Along with our encyclopedia of Universal Orlando vacation planning information, our weekly blog posts also provide you with an entertaining and informative way to learn more about everything there is to do in Orlando. Here are our new posts:
THE BIG 5: Orlando's top five theme park Christmas shops celebrating the holiday season year-round
Special Needs are Universal: Disabled parking permits for Int'l visitors, new USF companion restrooms, changes to Universal's attraction assistance policy
Key West at SeaWorld Orlando: Explore a land of turtles, sting rays, dolphins & one of the world's best roller coasters
33nd Annual Dick Batchelor Run for the Children hosted by Universal Orlando: January 18, 2014
LEGOLAND Florida announces Christmas Bricktacular holiday activities, Kids' New Year's Eve & a new hotel opening in 2015
ICE! featuring Frosty the Snowman: A classic Christmas tale becomes Orlando's most unique (and coldest!) holiday event
Rumor round-up for November 22, 2013: The third Wizarding World of Harry Potter, Cabana Bay's lazy river & some CityWalk morsels
OI Share: Celebrating our son's birthday at Universal Orlando was the "most rewarding" experience ever
Other useful links
Get our Weekly Dispatch sent directly to your email inbox
Receive daily notifications of new OI Blog posts
View all of our Universal Orlando updates
Start planning the prefect vacation using our FREE online guide