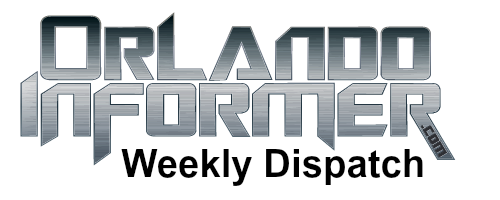 OI Universal Center updates
Greetings, vacation planners! Prepare to UPGRADE YOUR ADVENTURE to Universal Orlando with our Weekly Dispatch. This is a summary of all the latest Universal news and activity on our site. Please note that these updates are listed from newest to oldest:
12/7 – Today we were on-site at Universal for the opening of their 2013 holiday festivities. To see all of our live in-park photo updates, we invite you to check out our Twitter feed. Or, to view highlights, visit our Facebook page. We'll be uploading all our photos to the site soon!
12/6 – The holidays at Universal Orlando start this weekend! Many of you have asked for the Grinchmas Wholiday Spectacular showtimes, and we're happy to now have those posted right here. And remember that the Macy's Holiday Parade starts at 5:00pm, the Mannheim Steamroller concert starts at 6:00pm. Finally, you can find instructions for volunteering as a balloon handler right here.
For a complete overview of Universal's holiday festivities and all our other insider tips, visit our Holidays 2013 page.
12/6 – Star Card Package update: If you've been a fan of our site for a while, you already know there is a page for Universal's Photo Connect Star Card Package that let's you pre-purchase it at a discount. Now that page differentiates between the Star Card Package for visitors and the package for Annual Passholders (still the same price). In addition, there is now a new option: the 1-day Star Card Package. If none of this makes any sense, visit our Photo Connect page for a full explanation. If it does make sense, you can view the new pre-purchase options.
12/6 – Yesterday we took our weekly tour of Universal Studios Florida and Islands of Adventure, and you can now view all 174 of our new photos on our Flickr page (December 5 photoset). They include over 50 brilliant images of the construction progress at Diagon Alley!
12/4 – Attraction closures: Dudley Do-Rights Ripsaw Falls will be closed for seasonal maintenance through December 6 — take a peek. Terminator 2 will be closed for a one-day refurb on December 9. To see more scheduled attraction closures and everything else happening across the resort, visit our Universal Snapshot page.
12/3 – It's the start of a new month, so November 2014 has been added to our free 12-month Universal Orlando crowd calendar. Friendly reminders: Please note that this year's holiday celebrations run from December 7 through January 4, a slight change from previous years. Also, if you are planning a visit next summer or fall, heed our warnings about Diagon Alley. View our crowd calendar
12/3 – One more piece of news for the Macy's Holiday Parade: We now have details on how guests can volunteer as balloon handlers this year. The details are posted on our Macy's Holiday Parade page.
12/2 – This week at Universal Orlando: We have three important reminders for anyone visiting Universal this week. First, Islands of Adventure closes at 6:00pm through Friday (an hour earlier than usual). Second, USF's Cinematic Spectacular will not run on Wednesday (and USF closes at 6:00pm that evening too). Finally, Universal's holiday festivities start on Saturday, December 7 (instead of December 1 as they have previous years). To see crowd level estimates and park hours, visit our crowd calendar. To learn about Grinchmas and more, see our Holidays 2013 guide.
12/2 – Two new details have been released for the Macy's Holiday Parade starting December 7: The route is extended this year — instead of stepping off by Cafe La Bamba and exiting by Beetlejuice, it will continue past Beetlejuice and return to Cafe La Bamba. Here's the map (we'll get a better one soon!). Second, if you're an Annual Passholder, our VIP viewing area is located in front of Mel's Drive-In this year. More details, including our recommendation for the best viewing spot, can be found on our Macy's Holiday Parade 2013 page.
12/2 – TNA IMPACT Wrestling returns to the soundstages at Universal Orlando December 3, 4 & 5. Each event starts at 7:00pm, the guest line opens at 6:00pm, and the event is free (no theme park admission required). To learn more about IMPACT Wrestling and its plans for Universal Orlando, check out this post on their official site, ImpactWrestling.com. For the most intense experience, a VIP Package can also be purchased.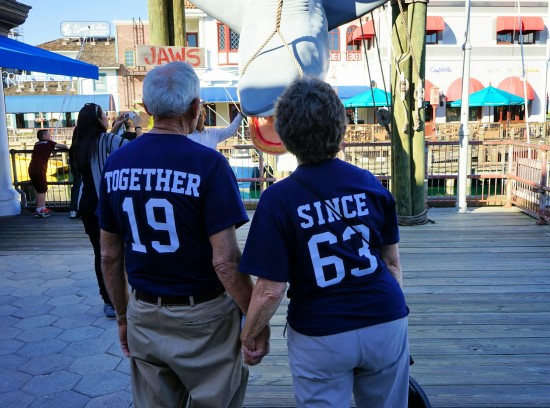 New on the Orlando Informer Blog
Along with our encyclopedia of Universal Orlando vacation planning information, our weekly blog posts also provide you with an entertaining and informative way to learn more about everything there is to do in Orlando. Here are our new posts:
Reader poll: What's your favorite part of Universal Orlando's holiday festivities?
Universal Studios Singapore: Travel 10,000 miles and take a fascinating tour of our sister park in Resorts World Sentosa
From Disney World to Winter Park – an insider's guide to the best holiday activities Orlando has to offer
Disney's Hollywood Studios trip report – November 2013 (holiday decorations, Osborne Dancing Lights, Star Tours & FastPass+)
SeaWorld's 2014 Fun Card now available (and includes the rest of 2013), first bands revealed for Bands, Brews & BBQ, and "One Ocean" to close
The flavors of Margaritaville are brighter than ever as the cafe's new menu is introduced in Orlando
Rumor round-up for December 6, 2013: EXCLUSIVE Gringotts coaster details, exploring Avatar's opening-day attraction & more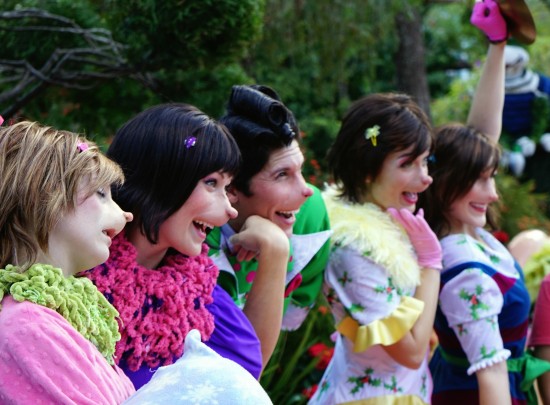 Other useful links
Get our Weekly Dispatch sent directly to your email inbox
Receive daily notifications of new OI Blog posts
View all of our Universal Orlando updates
Start planning the prefect vacation using our FREE online guide