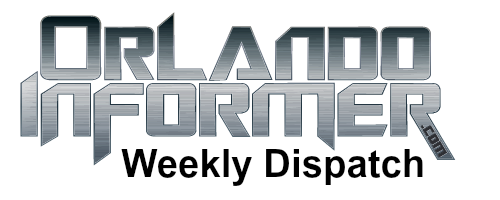 OI Universal Center updates: May 5 – 11, 2013
Greetings, vacation planners! Prepare to UPGRADE YOUR ADVENTURE to Universal Orlando with our Weekly Dispatch. This is a summary of all the latest Universal news and activity on our site. Please note that these updates are listed from newest to oldest:
5/11 – Universal set the theme park world ablaze this week when they made the official announcement: the massive construction project inside Universal Studios Florida is indeed an expansion of the Wizarding World of Harry Potter. Confirmed details include Diagon Alley shops, an immersive themed restaurant, Gringotts bank attraction, and a real Hogwarts Express. Learn so much more
5/11 – Sweepstakes alert: Can't wait for Diagon Alley at Universal Studios Florida to open in 2014? Instead, win a family trip to London and discover the moviemaking secrets behind the most successful film series of all time. See authentic sets, costumes and props, and experience firsthand the talent at the Studios where it was filmed. Enter now
5/10 – Diagon Alley, Transformers, The Simpsons — so many incredible projects happening at Universal, it can be hard to keep track of them. Luckily, we're happy to do all the work for you, and our latest update covers The Simpsons expansion at USF. To view the latest news and 19 brand new photos, click here.
5/9 – Earlier this month Universal upgraded Oasis Coolers, a small refreshment stand in Lost Continent, to the new Doc Sugrue's Desert Kebab House. The Middle Eastern theme means a new menu with kebab selections, salad, hummus, and Greek yogurt. Learn more
5/9 – While we have months to prepare for the Wizarding World of Harry Potter – Diagon Alley, one thing is crystal clear right now: it is going to be popular. In fact, yesterday's announcement catapulted our site to its single busiest day ever with 18,972 pageviews by over 9,000 unique visitors. We promise, with your support, to continue our role as the global leader in Universal Orlando vacation planning! Thank you for a tremendous 2013 so far. Find out more about our site
5/9 – Calendar update for summer travelers: Universal Studios Florida is now closing at 6:00pm on June 26 (it is open until 10:00pm the rest of that week, so we'd recommend going before or after the 26th). Also, Island of Adventure was scheduled to start opening at 8:00am on June 22, but that has been pushed back to June 24. See it all on our crowd calendar
5/8 – It's official: Wizarding World of Harry Potter – Diagon Alley is coming to Universal Studios Florida in 2014.
5/8 – Today's money saving tip: Purchase a $8.99 Universal souvenir cup to get 99 cent refills on soda and free refills on water FOREVER. Better yet, bring a water enhancer like MiO to the parks with you and make that free water even more refreshing. Visit our Refillable cups, popcorn buckets & Coke Freestyle page to find out so much more!
5/8 – Universal on-site hotels – May events: Celebrate Mother's Day this Sunday with an incredible buffet option at each of Universal's on-site hotels. Then, on May 17, Royal Pacific invites you to Jake's Beer Dinner, where you can enjoy a four-course meal paired with select craft beers. Finally, on May 30, Hard Rock throws Orlando's biggest lobby party, Velvet Sessions, with a performance by The Fixx. Learn more
5/7 – Okay, so not all of us were kids in the 80s — so it's possible you may not know what Transformers are or why they would be battling at a N.E.S.T. facility. To answer basic questions about Transformers, Universal created a handout for their team members. Here it is as a PNG image file or as a PDF document file. Learn more about Transformers: The Ride opening at Universal Studios Florida.
5/7 – Did you know there is a lounge inside Universal Studios Florida for American Express cardholders only? Located next to Monsters Cafe, it offers free snacks, drinks, and more. Universal states that you need to purchase a multi-day ticket directly from them with an AMEX card to gain access, but we know that isn't always the case. Find out more in our latest OI Answers post.
5/6 – Universal is giving away two separate 2-night trips for the grand opening of Transformers, including airfare and accommodations on-site. You can enter Universal's giveaway by creating a NEST ID on their Facebook page. Sorry international guests, this one is for U.S. residents only, but you are certainly welcome to enter the Orlando Informer $300 gift card giveaway!
5/6 – The good news is that, after a nearly three-week refurb, One Fish, Blue Fish, Red Fish, Blue Fish is open again at IOA's Seuss Landing. The bad news is that, the day One Fish reopened, Universal has taken down Jurassic Park River Adventure for seasonal maintenance through May 22. For more ride closure info and a complete look at everything happening across the resort, visit our Universal Snapshot page.
5/5 – Another exciting announcement for Universal fans: Loews Portofino Bay Hotel, the resorts flagship hotel property, has confirmed that they are putting in 18 Despicable Me themed kids suites by August — take a sneak peak. By the way, if you haven't seen the new extended trailer for Despicable Me 2, scheduled for release this summer, it is posted on our Despicable Me Minion Mayhem page.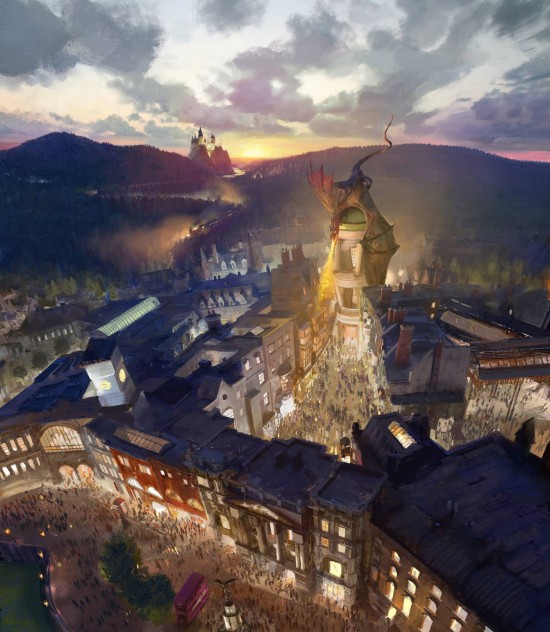 New on the Orlando Informer Blog
Along with our encyclopedia of Universal Orlando vacation planning information, our weekly blog posts also provide you with an entertaining and informative way to learn more about everything there is to do in Orlando. Here are our new posts:
Hyatt Regency Grand Cypress reopening: Discover a secluded luxury resort in the heart of Orlando theme park country
THE BIG 5: Top five secrets of Disney's Art of Animation Resort
Updated Boardwalk Bakery offers Disney guests a wider variety of quick-service selections and divine desserts
THE BIG 5 – SPECIAL EDITION: Top five features of the Diagon Alley concept art you have to look at again
Special Needs Are Universal: Handicapped parking at Universal Orlando
Rumor round-up for May 11, 2013: Avatar news, Transformers previews, Old Town haunts & Star Wars fireworks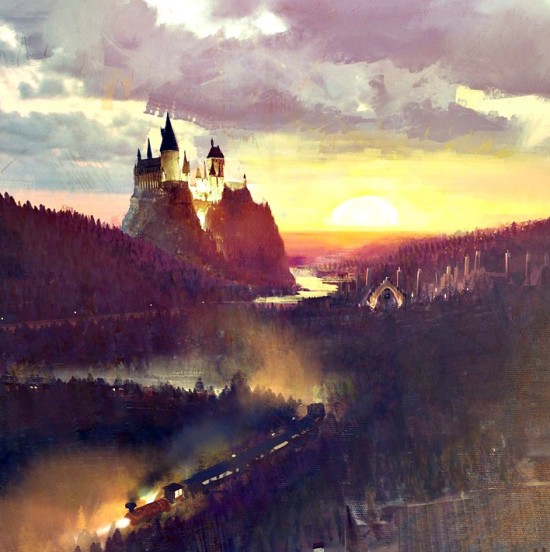 Useful links
Get our Weekly Dispatch sent directly to your email inbox
Receive daily notifications of new OI Blog posts
View all of our Universal Orlando updates
Start planning the prefect vacation using our FREE online guide