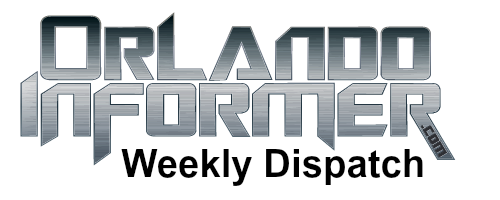 OI Universal Center updates: May 26 – June 2, 2013
Greetings, vacation planners! Prepare to UPGRADE YOUR ADVENTURE to Universal Orlando with our Weekly Dispatch. This is a summary of all the latest Universal news and activity on our site. Please note that these updates are listed from newest to oldest:
SPECIAL ANNOUNCEMENT – Transformers opened to the public today, making this the fourth day in a row of technical rehearsals. We're hoping Universal sets up a routine for when the ride is open as we move through this week. To learn how to be notified of technical rehearsals and so much more, visit our Transformers page.
6/2 – We had such an amazing weekend at Universal with the opening of The Simpsons Fast Food Blvd and getting our first chance to ride Transformers. But more importantly, we got so many opportunities to interact with our fans — you guys are incredible. As a small token of appreciation, we're giving away a free OI t-shirt on our Facebook page right now.
6/1 – Believe it! The Simpsons Fast Food Blvd, a major part of The Simpsons expansion at Universal Studios Florida, opened today at 11:00am. Guests can enjoy Cletus' Chicken Shack, Krusty Burger, Frying Dutchman, Luigi's Pizza… and Moe's Tavern, where Universal will serve the very first Duff Beer and Flaming Moe's! We have so much media to go through, it is going to take a few days to get our site updated with all EIGHT of the new venues. In the meantime, we've posted all the menus on our Facebook page. In addition, you can see these videos on YouTube: full walkthrough, Simpsons mural, or creation of a Krusty Clogger Burger.
6/1 – Oh yeah, there's a concert at Universal tonight too! It's the first event date of Universal's Summer Concert Series, and tonight's artist performing live is NE-YO. Visit our SCS 2013 page to learn more! (There's another concert next week featuring Nickelodeon's Big Time Rush.)
5/31 – Today was the last day to enter Universal's sweepstakes to win a trip to the grand opening of Transformers. But you can still enter our $300 Universal gift card giveaway!
5/29 – Quick crowd calendar update: On Summer Concert Series event nights Universal has adjusted all the closing times for Universal Studios Florida to 10:00pm. The SCS starts this Saturday with NE-YO.
5/28 – Just announced: Universal Annual Passholders receive exclusive access to experience Transformers and Hollywood Rip Ride Rockit in Universal Studios Florida June 9 through June 16, 2013, from 8:00 to 9:00am. Find out more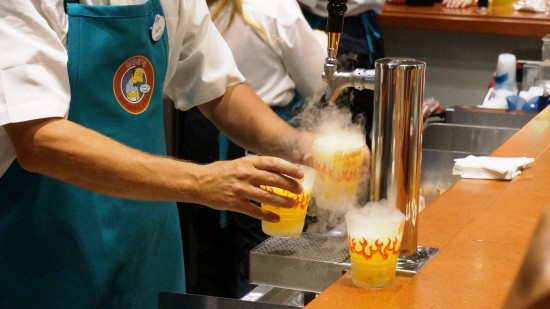 New on the Orlando Informer Blog
Along with our encyclopedia of Universal Orlando vacation planning information, our weekly blog posts also provide you with an entertaining and informative way to learn more about everything there is to do in Orlando. Here are our new posts:
Win a $50 Emeril's Orlando gift card to experience their new, spectacular summer menu
PARK NEWZ: Celebrate the magic of Starbucks – Disney unveils its new interactive attraction at Magic Kingdom Park
Rumor round-up for May 29, 2013: No Harry Potter in Diagon Alley, plenty of Duff Beer bottles in Springfield, Kentucky Fried Panda switcheroo
Food & drink theming: The Simpsons expansion is the final sign your meal is now at the center of your theme park experience
Icebar Orlando on I-Drive: Get your next drink served with 50 tons of ice
Transformers: The Ride opens for technical rehearsals at Universal Studios Florida – photos, initial reaction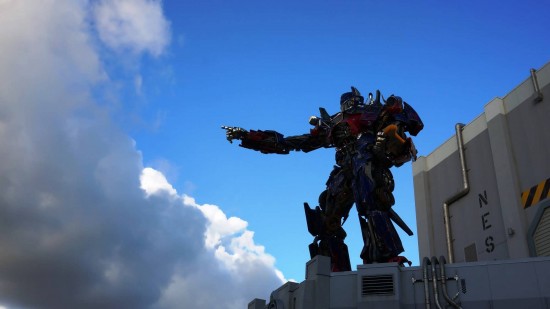 Useful links
Get our Weekly Dispatch sent directly to your email inbox
Receive daily notifications of new OI Blog posts
View all of our Universal Orlando updates
Start planning the prefect vacation using our FREE online guide