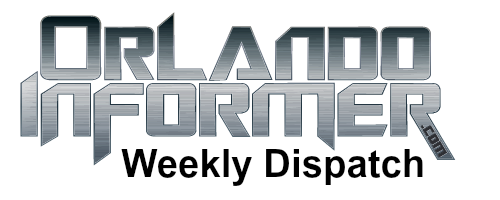 OI Universal Center updates: May 12 – 18, 2013
Greetings, vacation planners! Prepare to UPGRADE YOUR ADVENTURE to Universal Orlando with our Weekly Dispatch. This is a summary of all the latest Universal news and activity on our site. Please note that these updates are listed from newest to oldest:
SPECIAL ANNOUNCEMENT – We're expecting Transformers technical rehearsals to open to the public possibly any day now. You can learn all about the new attraction at Universal Studios Florida and how to be alerted when the ride opens by visiting our Transformers: The Ride page.
5/18 – Yesterday, while you were enjoying the first day of Star Wars Weekends over at Walt Disney World, Universal snuck through their 2013 ticket price increase — hardly anyone noticed (thanks to JasonSRedd for alerting us), and Universal certainly didn't announce it. But yes, all of their Base and Park-to-Park tickets are now around $5 more than they were on Thursday. See all the numbers and learn more by clicking here.
5/17 – When I was editing a new BIG 5 blog post about Royal Pacific yesterday, I discovered that beginning this month Universal's on-site hotels raised the "cleaning fee" charged to guests with pets from $25 for the whole visit to $50 per night up to a maximum of $150. While Loews assured us that the fees are needed to provide the utmost cleanliness, we didn't get an explanation for the massive increase. You can read the BIG 5 blog post or you can learn more about the on-site hotels.
5/17 – Enough about prices going up, so let's try to save you some money: Did you know that Premier/Preferred Annual Passholders can save up to 46% on hotel stays at Universal's on-site properties? For this reason many families find that it is less expensive to buy an Annual Pass, giving them access to AP hotel rates and other discounts. We explain everything on our AP hotel discount page.
5/16 – On Thursday, May 23, the TODAY Show will be filming live at Universal Studios Florida. Tickets to be a member of the audience are already gone. However, the general public will be allowed to enter USF at 7:00am and enjoy certain areas of the park (regular admission required). Given the national exposure, there is a possibility Transformers: The Ride will be open for a technical rehearsal — no guarantees of course!
5/16 – With the TODAY Show taping next Thursday, will Universal be busier than usual? We already have Thursday marked as moderate, since crowds will be growing as we head into Memorial Day weekend. That estimate remains accurate, as the TODAY Show only has an early morning audience of one thousand — not enough to increase predictions from moderate to busy. Learn more by visiting our crowd calendar.
5/16 – Tickets for Rock the Universe, Central Florida's largest Christian music festival hosted at Universal Studios Florida, are now on sale. As you will hear us mention several more times, the Rock Your Weekend ticket — priced at $113 — is the single best-valued ticket Universal sells all year long considering a regular 3-day, Park-to-Park ticket is over $150. Find out more
5/15 – Today Universal hosted their 'Battle Readiness Event' for team members. Along with general information, we were hoping team member preview times would be announced. But it seems that announcement will now happen next Wednesday. In the meantime, visit our Transformers: The Ride page to commence your 'Battle Readiness' education.
5/15 – TODAY Show update: "At this time, all of the live audience spots have been filled, and we are no longer accepting new RSVPs at EventsRSVP@universalorlando.com. However, on May 23 a portion of Universal Studios Florida will be opening to the public at 7 a.m. Guests who arrive at 7 a.m. can still catch a glimpse of the TODAY Show in action or enjoy the park at their leisure (regular admission required).Learn more
5/15 – Quite a few fans have asked me what happened last night at Universal because they saw Alicia Keys performing a soundcheck at Universal Studios Florida. Blackberry bought out the park for a private event, and Alicia Keys produced part of the event (turns out she's the Global Creative Director for Blackberry). So, that's what happened. To learn about events you can attend, visit our Universal Snapshot page!
5/14 – Great news! July 1 through September 2 Universal on-site and vacation package guests receive Early Park Admission to Universal Studios Florida to ride Transformers one hour before the general public. Despicable Me Minion Mayhem will also be open. Remember that this is in addition to Early Park Admission at Islands of Adventure, which includes the Wizarding World of Harry Potter. Learn more
5/14 – YOU GOTTA ACT FAST ON THIS ONE: As we posted a couple of weeks ago, the TODAY Show is setting off on their Great American Adventure later this month, stopping at Universal Orlando May 23 to film their show. Universal just announced that you can be a part of the audience and also get a free admission ticket to Universal Orlando by emailing EventsRSVP@universalorlando.com. Find out more
5/14 – Universal's Military Salute offer, which provides a complimentary 3-day Park-to-Park admission ticket to all Active Duty and Retired Service Members, is set to expire tomorrow. If you qualify, be sure to visit your base's ITT/LTS office for tickets today! You can view the program details (PDF file) or see other current promotions on our Universal Snapshot page.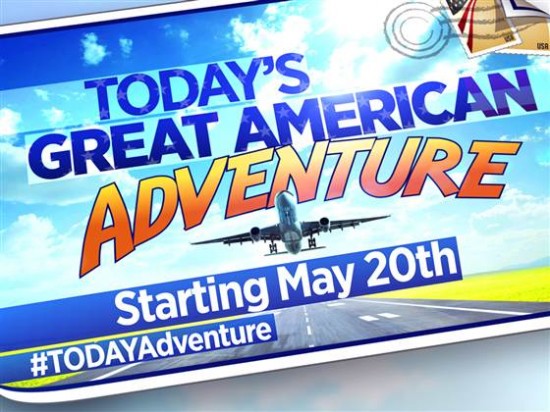 New on the Orlando Informer Blog
Along with our encyclopedia of Universal Orlando vacation planning information, our weekly blog posts also provide you with an entertaining and informative way to learn more about everything there is to do in Orlando. Here are our new posts:
Staying on-site at Hard Rock Hotel: Experience a Universal Orlando vacation at its best
2013 Epcot International Food & Wine Festival set for Sept 27 – Nov 11; Scotland debuts, more first-look details
New Wizarding World of Harry Potter – Diagon Alley & Hogwarts Express details possibly revealed in guest survey
LEGOLAND Florida announces 'The World of Chima' park expansion opening July 3, 2013
THE BIG 5: Top five reasons why Loews Royal Pacific Resort is my favorite Universal Orlando on-site hotel
SeaWorld introduces 'Cup that Cares' Coke Freestyle refillable program, new South Pole Chill flavor
Special Needs are Universal: Handicapped parking at Walt Disney World
Orlando Food Trucks: My picks for some of the best Central Florida food on wheels
Rumor round-up for May 17, 2013: Themed hotel rooms at Universal, rare character appearances at Disney, ticketing headache at Diagon Alley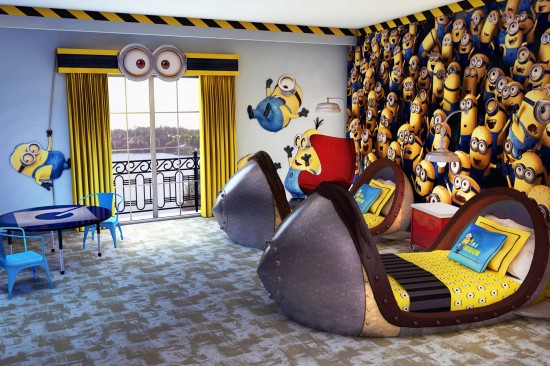 Useful links
Get our Weekly Dispatch sent directly to your email inbox
Receive daily notifications of new OI Blog posts
View all of our Universal Orlando updates
Start planning the prefect vacation using our FREE online guide