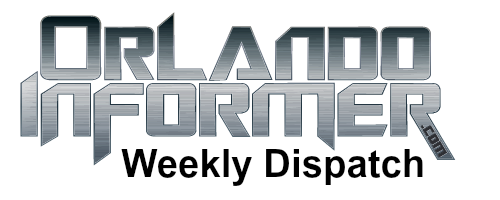 OI Universal Center updates: March 31 – April 6, 2013
Greetings, vacation planners! Prepare to UPGRADE YOUR ADVENTURE to Universal Orlando with our Weekly Dispatch. This is a summary of all the latest Universal news and activity on our site. Please note that these updates are listed from newest to oldest:
4/5 – This is it, my friends, the final construction update we will post before Transformers at Universal Studios Florida opens. Can you believe it's almost here, just a swift 10 months after we first saw demolition begin on Soundstage 44? Pretty unbelievable. See our final construction update and a new photo gallery of Megatron by visiting our Transformers: The Ride page.
4/5 – Today Islands of Adventure returns to an opening time of 9:00am (8:00am for Early Park Admission). Keep in mind that both Islands of Adventure and Universal Studios Florida will move their opening time to 8:00am on Grad Bash event dates, the first of which is April 12. Learn much more on our free 12-month Universal Orlando crowd calendar.
4/4 – Did you know, for just $49.95, your whole family can get unlimited downloads of all your Universal Orlando in-park and ride photos for five consecutive days? It's called the Star Card Package. Better yet, we know how you can get that package for just $39.95. Learn everything there is to know about Universal Photo Connect.
4/3 – We just finished posting a full construction update on our Simpsons Springfield expansion page, including 29 brand new full-screen photos. See it all and get the latest news by clicking here.
4/3 – SWEEPSTAKES ALERT: Your family can win a 4-night stay at Universal Orlando Resort, including airfare, on-site accommodations, admission to the parks, and tickets to Blue Man Group, courtesy of the Travel Channel. This one is only open to U.S. residence, but if you do live here you can enter once per day — now through April 30 — to increase your chances of winning. Go for it
4/3 – LeakyCon, a premier fan conference celebrating all aspects of the Harry Potter world, has announced that they will bring their much beloved event back to Orlando in 2014. This is exciting on many levels, including that it seems to be more confirmation of the Harry Potter expansion and a possible opening date of July 2014. Visit our Harry Potter expansion at USF page to learn more!
4/2 – Just got back from another remarkable Spring Break day at Universal Orlando. We even got to meet Megatron! As always, I invite you to join us on our Facebook page to view our live photo updates, or see literally ten times the action by following us on Twitter and viewing our feed.
4/2 – Surprise, surprise! Universal has announced the first act of the 2013 Summer Concert Series: Big Time Rush on June 8th. They also announced the official event schedule: every Saturday between June 1 and July 6. Learn more
4/1 – The first of the month always means it is time for a calendar update! Yep, March 2014 has now been added to our 12-month Universal Orlando crowd calendar. Also, Universal confirmed the dates for the 2013 Summer Concert Series, and those have also been updated on the calendar.
4/1 – Megatron has joined Optimus Prime and Bumblebee at Universal's Transformers meet-and-greet, building even more excitement for the attraction we hope will soft open by the end of this month (no April Fool's joke!). To learn more about meeting your favorite characters at Universal Orlando, click here.
4/1 – Last month our site recorded 354,574 pageviews by over 120,000 unique visitors, making March 2013 our site's busiest month ever! Thank you to everyone who has helped make us an essential planning tool for guests visiting Universal Orlando. And this month we're going to make our site's biggest announcement ever… we can't wait to share the news! Learn more about us
3/31 – For your convenience we have now added the current day's crowd level estimate and park operating hours for Universal Studios Florida and Islands of Adventure to our Universal Snapshot page.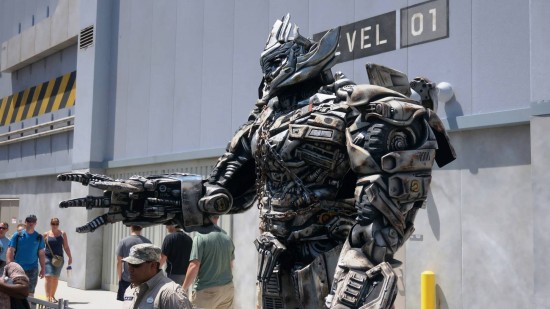 New on the Orlando Informer Blog
Along with our encyclopedia of Universal Orlando vacation planning information, our weekly blog posts also provide you with an entertaining and informative way to learn more about everything there is to do in Orlando. Here are our new posts:
Visiting Universal Orlando when it's busy: Lessons learned from Spring Break 2013
Go Gryffindor! Tales of House Pride in the Wizarding World of Harry Potter
Moe's Tavern at Universal Studios Florida now hiring – which means we could be eating at Krusty Burger this summer
Discovery Cove at SeaWorld Orlando: A review of my tropical adventure & dolphin interaction
LEGOLAND Florida offers free admission to military; SeaWorld Orlando adds three months to new annual passes
Rumor round-up for April 5, 2013: Bungalows at Polynesian Resort, Islands of Adventure lagoon show details, Imagination Pavilion makeover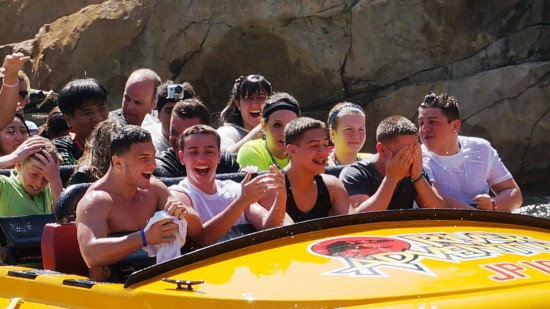 Useful links
Get our Weekly Dispatch sent directly to your email inbox
Start planning the prefect Universal Orlando vacation with us
Learn more about subscribing to our site