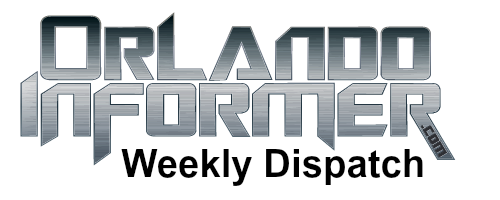 OI Universal Center updates: March 3 – 10, 2013
Greetings, vacation planners! Prepare to UPGRADE YOUR ADVENTURE to Universal Orlando with our Weekly Dispatch. This is a summary of all the latest Universal news and activity on our site. Please note that these updates are listed from newest to oldest:
3/10 – The Transformers characters Optimus Prime and Bumblebee are now making regular appearances inside Universal Studios Florida from 10:00am to 4:00pm each day. To see how amazing these characters look (including images and HD video), visit our Transformers page.
3/10 – IMPORTANT REMINDER: Tomorrow Islands of Adventure starts opening at 8:00am (7:00am for Early Park Admission), and will continue to do so through Saturday, March 16. Also, Islands of Adventure closes early at 6:00pm tomorrow, but it is open until 8:00pm or later the rest of the week. For more information and expert advice, you can view our crowd calendar or check out our Insider's guide to WWoHP.
3/10 – Another reminder: Loews Hotels is having a special Daylight Savings Sale on Monday, March 11. For one day only they'll be offering extended discounts, and for the first time in years this Loews promotion includes Universal's on-site hotels. Learn all there is to know about the on-site properties and view over 700 full-screen photos by clicking here. (We've even got several pages covering Cabana Bay Beach Resort!)
3/9 – This morning we spent a few hours at Universal Orlando. We invite you to join us on our Facebook page to view our in-park photo updates, or see ten times the action by checking out our Twitter feed. Spring Break is here, and Universal Orlando is a great place to celebrate it!
3/9 – Tonight we're revving up for another round of Mardi Gras at Universal Studios Florida! Get ready for a crazy-fun party atmosphere, an electrifying parade with 12 incredible floats, and this weekend's artist live in concert: Montgomery Gentry. To view our complete insider's guide to Mardi Gras 2013 with complete information, expert advice, and a huge photo gallery, click here.
3/8 – Every Friday in March we are giving away a $50 Universal Orlando gift card to a new subscriber, and this week's winner is Joy G. of Defuniak Springs, FL! If you are Joy G., please check your email for a message from us. If you aren't Joy, learn more about entering our weekly giveaway and see just how Orlando Informer can help you plan the perfect Universal Orlando vacation by clicking here.
3/8 – I'm happy to announce that our site visual "transformation" is nearly complete! And we have a new slogan too: UPGRADE YOUR ADVENTURE. I encourage you to click around our site to see the changes, or learn more in the OI Forum. Thanks for your support!
3/7 – TiVo alert: Set your DVR for NBC's Celebrity Apprentice this Sunday at 9/8c at the cast leaves New York and flies to our very own Universal Orlando Resort for their next task. Watch the preview on YouTube
3/7 – Universal Photo Connect has undergone a major overhaul in recent months — and a price increase. If you are planning a trip to Universal soon, I highly recommend that you review our completely updated Universal Photo Connect & ride photos page for the very latest information and advice. And of course, if you have any questions whatsoever, let me know in the OI Forum!
3/6 – Why settle for being Irish only one night of the year? Pat O'Brien's at Universal CityWalk is throwing TWO St. Patty's Day parties so you can get your green on! Enjoy live music, food & drink specials, stilt walkers & bead girls on Saturday, March 16 and Sunday, March 17. Visit our Universal Snapshot page for more info and a look at all the current events scheduled.
3/5 – We've updated our Cabana Bay Beach Resort information will all new details including restaurant and lounge descriptions, pool area descriptions, and even new details about the bowling alley. To learn all about Universal's new on-site hotel and to view our construction photo gallery, click here.
3/5 – Universal Orlando crowd calendar update: Universal just decided to give you an extra hour of fun inside Universal Studios Florida during the busy March weekends. The park was scheduled to close at 9:00pm, now it is closing at 10:00pm.
3/4 – With the opening of the Transformers gift shop this morning, I had to go back to Universal for another photo update! And now our Transformers page features full coverage of the new store. But that's not all… while I was at USF, I discovered that the Simpsons expansion area has more than DOUBLED in size! Unbelievable. So now our Simpsons expansion page has also been completely updated with the latest news and photos.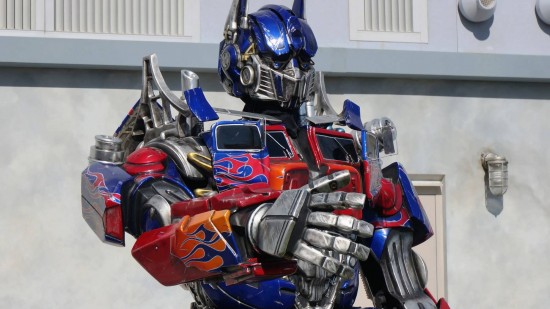 New on the Orlando Informer Blog
Along with our encyclopedia of Universal Orlando vacation planning information, our weekly blog posts also provide you with an entertaining and informative way to learn more about everything there is to do in Orlando. Here are our new posts:
Special Needs are Universal: Visiting Universal Orlando & Walt Disney World with hidden disabilities
Sail the happy seas: My very best tips for your next cruise vacation
MegaCon returns to Orlando March 15 – 17; Guest list published and continues to grow
Orbitz names Orlando as the nation's top Spring Break destination for 2013 – are you prepared?
Rumor round-up for March 8, 2013: Transformers hiding secrets, Downtown Disney revealing secrets, Universal app starting secrets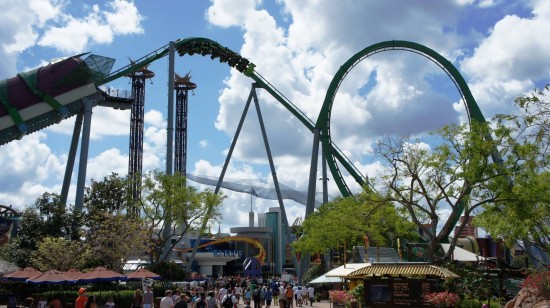 Useful links
Get our Weekly Dispatch sent directly to your email inbox
Start planning the prefect Universal Orlando vacation with us
Learn more about subscribing to our site