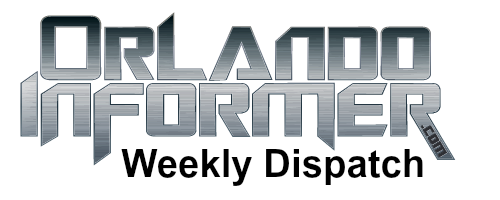 OI Universal Center updates: March 17 – 23, 2013
Greetings, vacation planners! Prepare to UPGRADE YOUR ADVENTURE to Universal Orlando with our Weekly Dispatch. This is a summary of all the latest Universal news and activity on our site. Please note that these updates are listed from newest to oldest:
3/23 – After three years and seven months, we are very pleased to announce that Hollywood Rip Ride Rockit inside Universal Studios Florida now offers Express Pass access! This affects quite a few of our pages, but because we are committed to providing the most up-to-date info about Universal, I'm also very pleased to announce that we have fully updated our Express Pass page as well as our OI touring plans, USF Priority List, and our Universal Snapshot page.
3/23 – REMINDER: Today Islands of Adventure starts opening at 8:00am (7:00am for Early Park Admission), and will continue to do so through Thursday, April 4. And IOA is open until 10pm or later, so you know it is going to be busy at the Wizarding World of Harry Potter! For more information and one-of-a-kind expert advice, you can view our crowd calendar or check out our Insider's guide to WWoHP.
3/23 – Cafe La Bamba inside Universal Studios Florida is open March 22 through April 6 as a quick-service venue for lunch and dinner, in addition to hosting Universal's Superstar Breakfast. For more info and to see everything that's happening across Universal Orlando Resort, visit our Universal Snapshot page.
3/22 – We're were at Universal Orlando from 8:30 this morning until 2:00 this afternoon broadcasting all kinds of news. The Spring Break season is definitely here! I invite you to join us on our Facebook page to see our photo updates. Or, see literally ten times the action by following us on Twitter and viewing our feed.
3/22 – Every Friday in March we are giving away a $50 Universal Orlando gift card, and this week's winner is Chris K. from Parker, CO! If you are Chris, please check your email for a message from us. If you aren't Chris, learn more about entering our weekly giveaway and see just how Orlando Informer can help you plan the perfect Universal Orlando vacation by clicking here.
3/22 – This weekend we've got another Universal Mardi Gras double-header! Get ready for a crazy-fun party atmosphere, an electrifying parade, and this weekend's artists live in concert: Austin Mahone Friday night and Phillip Phillips Saturday night (these concerts will be packed!). To view our insider's guide to Mardi Gras 2013 with complete information and expert advice, click here.
3/21 – The Electronic Will Call Kiosks at Universal Orlando have a new home. I know, this isn't nearly as exciting as our Transformers and Harry Potter expansion coverage, but it is an important bit of information to know for vacation planners. Get all the details in the OI Forum.
3/21 – We just completed a quick update to our Harry Potter expansion at IOA page. It includes nine new full-screen photos of the project and our first look at the structure rumored to be the landing station for the Hogwarts Express.
3/20 – Universal's Superstar Parade was originally scheduled to not run on Monday and Tuesday of this week, but Universal just added Wednesday and Thursday to the will-not-run schedule. I admit, it's odd to have the parade closed for four days during a relatively busy week. Do you think there are technical issues, or perhaps Universal is making some changes? Learn more on our Universal Snapshot page.
3/18 – We recently discovered guests can purchase Universal's Photo Connect Star Card Package online in advance. I was hesitant about this possibility because the site actually offers the package for $10 less than the in-park price. But I've verified everything and it's legit. Learn all about Universal's photo service and find out how to per-purchase the package online by clicking here.
3/18 – DVR Alert: Don't miss tonight's premier Episode of Bates Motel on A&E. As a prequel to Alfred Hitchcock's Pyscho, the show will explore the twisted creation of Norman Bates damaged psyche — and we can pay homage to a one-time attraction at Universal Studios Florida. The show airs at 10/9 Central. Learn more
New on the Orlando Informer Blog
Along with our encyclopedia of Universal Orlando vacation planning information, our weekly blog posts also provide you with an entertaining and informative way to learn more about everything there is to do in Orlando. Here are our new posts:
Five minutes with Dan Hatfield: OI Owner & Editor featured in the Orlando Business Journal
OI Share: My concert review of Matchbox Twenty at Universal Mardi Gras (the band gave their hometown an incredible show)
OI Share: My electrifying studio audience experience at Universal's TNA IMPACT Wrestling
Nickelodeon Studios at Universal Orlando: A cherished history & our hope for its return
LEGOLAND Florida announces 'The World of Chima' park expansion opening this summer
THE BIG 5: The top five attraction queues at Universal Orlando
Universal Studios Florida trip report – March 2013 (construction updates, Transformers meet-and-greet, more Mardi Gras fun)
Islands of Adventure trip report – March 2013 (an auditory exploration of the park, Spring Break excitement)
Rumor round-up for March 23, 2013: Johnny Depp & Big Thunder Mountain, Cinematic Spectacular & Harry Potter, USF KidZone & Dreamworks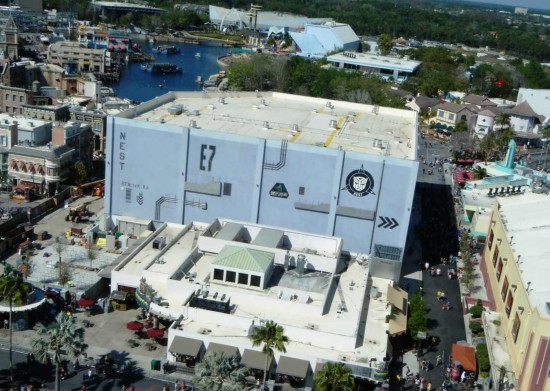 Useful links
Get our Weekly Dispatch sent directly to your email inbox
Start planning the prefect Universal Orlando vacation with us
Learn more about subscribing to our site