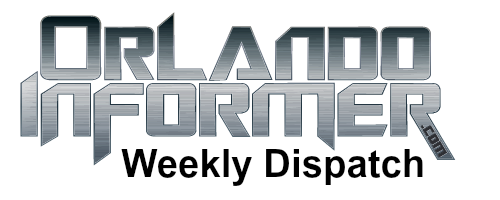 OI Universal Center updates
Greetings, vacation planners! Prepare to UPGRADE YOUR ADVENTURE to Universal Orlando with our Weekly Dispatch. This is a summary of all the latest Universal news and activity on our site. Please note that these updates are listed from newest to oldest:
WIN A $100 UNIVERSAL GIFT CARD NEXT WEEKEND. Our new giveaway has started, and we invite you to write reviews of the attractions at Universal Orlando for your chance to win a $100 Universal gift card. Guest reviews help our site become an even stronger resource for everyone — and if your submission is selected as our Featured Review next week, you can win a $100 Universal gift card! Get all the details & get started
7/6 – The sixth and final installment of Universal's Summer Concert Series is tonight, featuring Kip Moore performing live at Universal Studios Florida. Reminder: We've been getting strong thunderstorms pretty much every afternoon (typical summer activity), and tomorrow shouldn't be any exception — so go to the parks prepared for rain! Visit our Summer Concert Series page to learn more.
7/5 – We just pushed through a massive update to our free 12-month Universal Orlando crowd calendar. New information includes Universal's just published hours for October and November. New estimates include "peak nights" for HHN 2013 and significantly revised Spring Break crowd levels. Finally, June 2014 has been added with a stern warning about the grand opening of Diagon Alley. View our free calendar right now
7/4 – Yesterday we took our weekly tour of Universal Orlando, visiting Portofino Bay Hotel, Hard Rock Hotel, Universal Studios Florida, and Islands of Adventure. All 77 of our photos from the day are now on our new Flickr page. (We just started using Flickr so we have a place to share our photos that don't necessarily get uploaded here on the main site.) Oh, and we have a new YouTube video of Kang & Kodos in action too.
7/4 – We're sorry to say at Universal Studios Florida, Islands of Adventure, and CityWalk just don't do much of anything to specifically celebrate the 4th of July. This isn't to say there's not a ton to do on-site — from the two incredible theme parks, the brand new Transformers ride, and all the excitement of a summer night at CityWalk — the resort just doesn't have any big activities planned specifically for the 4th of July. If you are looking for a celebration with a little more American spirit, check out this blog post for ideas.
7/3 – On-site hotel events: Just announced for Thursday, July 25 at 6:30pm, Hard Rock Hotel's Velvet Sessions rocks once more. Check out Orlando's coolest lobby party — including complimentary cocktails and h'orderves – with special guest Toad the Wet Sprocket live in concert. You can buy tickets here. Then on Friday, July 19 at 7:00pm, Jake's Beer Dinner at Royal Pacific Resort returns, featuring a four-course dinner by the hotel's award-winning chefs. For reservations and more information, call 407-503-3200. Remember, you can always find up-to-date event information on our Universal Snapshot page!
7/2 – You know how last week we told you that the Photo Connect Star Card Package was no longer available for a discount price if you per-purchased it online? Well it turns out that the online change was indeed part of a system-wide price increase. So the bad news is that the in-park Photo Connect Star Card Package price is now $59.95 (was $49.95), but the good news is that you again will save $10 if you pre-purchase it online for $49.95 (was $39.95). Learn so much more
7/2 – Universal operates a shuttle for on-site hotel guests that runs continuously between the three on-site hotels and the parks. Previously guests using the shuttle were dropped off at Celebrity Circle, just steps away from Universal Studios Florida. But that has changed, and as of this week guests are now dropped off near the Universal parking garages as seen on our interactive map. To learn more about Universal Orlando's on-site hotels, click here.
7/1 – Starting this morning and running through September 2, Universal on-site hotel guests and vacation package guests can enjoy Early Park Admission at Universal Studios Florida, where Transformers and Despicable Me Minion Mayhem will be open early. As such, we have updated all of our free, handcrafted touring plans to help you make the most out of this benefit (although the plans also work great if you don't have EPA). You can view our free touring plans or you can learn more about Early Park Admission.
7/1 – The High in the sky Seuss Trolley Ride! at Universal's Islands of Adventure has increased its height requirement from 36 inches to 40 inches effective today. No word on why the height requirement was raised. Learn more about the ride
7/1 – The Universal Dining Plan, a new feature available for guests booking Universal vacation packages, starts today. Because the program is brand new, we don't yet have complete coverage of it on our site. However, you can check out this 'first look' blog post to see the basics. Keep in mind that the Universal Dining Plan is a separate program from the Universal Meal Deal, which is available to all guests, and for which we've already published a complete guide.
7/1 – June capped off an incredible six months of activity for our site, as we have experienced tremendous growth beyond what even we could have hoped for. Last December we recorded just under 200,000 pageviews for the month. In June of this year we set our fourth "busiest month ever" record in a row with 560,515 pageviews by 180,000 unique visitors. Likewise our social networks keep expanding: Last December we passed 7,000 'likes' on Facebook, overnight we just passed 20,000; On Twitter we've more than doubled our December 2012 number of 2,900 followers to 7,460 as of today.
Thank you to everyone for helping make Orlando Informer an essential planning tool for guests visiting Universal Orlando! The parks are doing some incredible stuff right now, and getting to share the excitement with our fans is a gift we truly appreciate every day. Learn more about us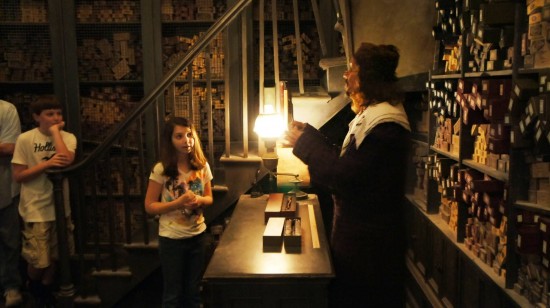 New on the Orlando Informer Blog
Along with our encyclopedia of Universal Orlando vacation planning information, our weekly blog posts also provide you with an entertaining and informative way to learn more about everything there is to do in Orlando. Here are our new posts:
Battle it out with the rookies at Orlando Paintball – Florida's largest indoor/outdoor paintball facility
RRU Special Edition: Fascinating rumors emerge about the Wizarding World of Harry Potter under construction at Universal Studios Hollywood
LEGOLAND Florida's World of Chima now open, offers guests a new interactive water ride, 4D movie experience & more
Special Needs are Universal: I have serious concerns about dad, but he really wants to go to Walt Disney World "one last time with the grandkids"
City of Winter Park: Take a vacation from your vacation in Orlando's most beautiful & historic suburb
Rumor round-up for July 6, 2013: Star Wars Land at DHS, King Kong returns to USF & The Simpsons Springfield update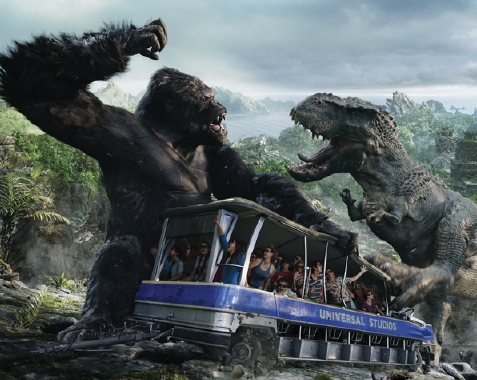 Useful links
Get our Weekly Dispatch sent directly to your email inbox
Receive daily notifications of new OI Blog posts
View all of our Universal Orlando updates
Start planning the prefect vacation using our FREE online guide