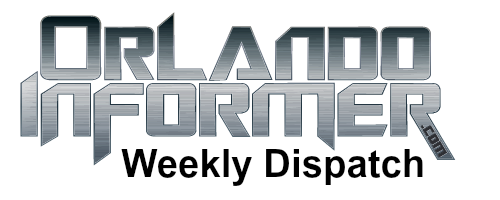 OI Universal Center updates
Greetings, vacation planners! Prepare to UPGRADE YOUR ADVENTURE to Universal Orlando with our Weekly Dispatch. This is a summary of all the latest Universal news and activity on our site. Please note that these updates are listed from newest to oldest:
SPECIAL ANNOUNCEMENT – It seems Universal will continue to open Transformers every day, between 3:00 and 6:00pm, for the rest of this week (Update: it actually opened around 10am this morning!). Then tomorrow, June 9, the Annual Passholder early access beings, from 8:00 to 9:00am. Once this starts it's more likely the ride will stay open during the morning hours each day. Whether it then continues to stay open through the evening remains to be seen. To learn more, visit our Transformers page.
6/8 – We've just published a full construction update on our Simpsons expansion page, including 14 new full-screen photos and a brand new HD video. Progress seems on pace to hit the rumored June 20 opening date (coinciding with the grand opening of Transformers). See it all
6/8 – Last week's opening night of the Summer Concert Series was a bit of a dud, overshadowed by Transformers technical rehearsals and The Simpsons Fast Food Blvd. But tonight's SCS event featuring Nickelodeon's Big Time Rush will be packed. There's a Q&A, special show screening, and you better be in line by 10am if you want a "front row" spot. Learn more
6/8 – Just in case you missed it in the "Transformers watch" notice above, the Transformers exclusive ride times for Annual Passholders start tomorrow, June 9 from 8:00am to 9:00am, and run through June 16. Tomorrow is also the first chance Passholders can show their allegiance to the Autobots by purchasing an AP 2013 Transformers decal for $7.95. Find out more
6/7 – We have now published individual pages for all the venues inside The Simpsons Fast Food Blvd, including Krusty Burger, Cletus' Chicken Shack, and Moe's Tavern. This makes our guide to The Simpsons the world's largest and most organized! See it all and, if you've already visited, write your own reviews by clicking here.
6/7 – While the "official" beginning of summer was Memorial Day weekend, in terms of crowds at Universal Orlando summer starts today. From here on in we've predicted busy to very busy crowds (especially after the grand opening of Transformers on June 20). It is time again to strongly consider buying Express Passes or staying on-site. Visit our complete guide to Universal Express Pass access to learn more!
6/6 – Heads up vacation planners: Universal's Cinematic Spectacular nighttime lagoon show will not run on Monday, June 10 or Wednesday, June 26 because Universal Studios Florida closes at 6:00pm those day (presumably for private events). For more information about show closures, ride refurbs, and a complete look at everything happening right now at the resort, visit our Universal Snapshot page.
6/5 – The Despicable Me themed kids suites debut October 1 at Portofino Bay Hotel and are available now for reservations. Learn more
6/5 – Big calendar update: Universal has published their park operating hours for August and September (no big surprises to speak of for now). Also, Universal has also published Grad Bash dates for next spring. Finally, we've added our crowd predictions for May 2014. See it all on our Universal crowd calendar!
6/4 – Extra TV is giving away a VIP trip to Universal Orlando for the grand opening of Transformers on June 20 – it's your chance to ride along with Mario Lopez as you battle Megatron! Entering this VIP vacation giveaway is a little complicated, so we'll let Extra explain the process to you when you visit this page.
6/3 – Last month our site recorded 513,870 pageviews, making May 2013 our site's busiest month ever and our first half-a-million month! In addition, we've passed 16,000 likes on Facebook and increased our followers on Twitter to over 7,500. Thank you to everyone for helping make us an essential planning tool for guests visiting Universal Orlando! The parks doing some incredible stuff right now, and getting to share the excitement with our fans is a gift we truly appreciate every day. Learn more about us
6/3 – Universal's water taxis have earned the 'People Love us on Yelp' honor for carrying of rating of 4.5 out of 5 stars — see it here. Now the taxis are showing this off with Yelp clings on each boat. Universal's great water taxi service isn't really news of course, since we've had them on our Universal Orlando's best kept secrets revealed list for years. I guess I just need to send Universal some OI clings (oh, and create OI clings too!).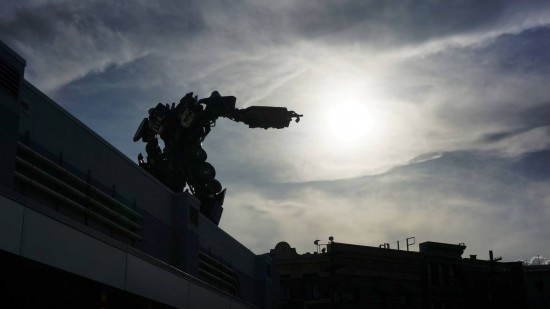 New on the Orlando Informer Blog
Along with our encyclopedia of Universal Orlando vacation planning information, our weekly blog posts also provide you with an entertaining and informative way to learn more about everything there is to do in Orlando. Here are our new posts:
New features added to Orlando Informer: Enhanced commenting system, read & write reviews of Universal attractions
Which Orlando theme park is best for kids? Here are my picks by age group
The fight for Universal Studios' identity: Why the Florida theme park must define itself over the next decade
2012 theme park attendance figures released, Universal Orlando up 3.3% over 2011
Aquatica introduces After-2pm Pass for FL residents: Enjoy SeaWorld's waterpark every afternoon in 2013 for the price of a single day ticket
Despicable Me themed kids suites debut October 1 at Portofino Bay Hotel; reservations now available
Social post: What's your best tip for enjoying the parks in the rain?
Rumor round-up for June 7, 2013: Interactive Megatron, Taco truck in Springfield, new Universal imagineers, Diagon Alley construction
Useful links
Get our Weekly Dispatch sent directly to your email inbox
Receive daily notifications of new OI Blog posts
View all of our Universal Orlando updates
Start planning the prefect vacation using our FREE online guide