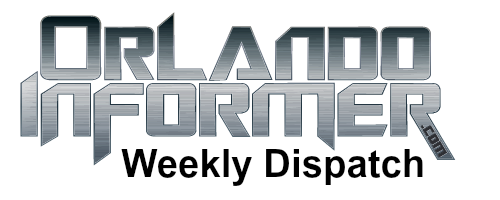 OI Universal Center updates
Greetings, vacation planners! Prepare to UPGRADE YOUR ADVENTURE to Universal Orlando with our Weekly Dispatch. This is a summary of all the latest Universal news and activity on our site. Please note that these updates are listed from newest to oldest:
SPECIAL ANNOUNCEMENT – "Thanks to OI – Best theme park vacation ever!" Recently two of our fans created lists describing how we helped them plan incredible vacations to Universal Orlando. We want to show our appreciation to those fans by sharing the lists with you — with the hope that, when it comes time for you to plan your trip, you'll utilize our resources to make it the best adventure your family has ever experienced! View our special blog post
6/29 – Tonight's Summer Concert Series will be the busiest of the season! Adam Lambert is scheduled to perform, and he has some seriously devoted fans. It's going to be an awesome night, but it'll be busy. Oh, and we'll be on-site this evening too — follow us on Twitter to see all of our live in-park photo updates, or catch highlights on our Facebook page.
6/29 – You already know our entire encyclopedia of Universal Orlando vacation planning information is completely free to access, including over 200 pages of information, expert advice, and handcrafted touring plans. But did you know we also offer a free Wizarding World of Harry Potter scavenger hunt? Bragging rights are up for grabs, because no one has ever completed both pages correctly! View, download & print our WWoHP scavenger hunt (PDF file)
6/28 – We visit Universal Orlando at least once a week for information gathering and to post live photo updates to our social accounts. But most of the images we shoot never get published. This week that changes, as we have set up a new Flickr account to publicly store our weekly photos that don't make it on the main site. To view the photos we captured Wednesday of the Wizarding World of Harry Potter at night, along with coverage of The Simpsons and Diagon Alley construction, check out our new Flickr page.
6/28 – Now that Transformers is officially open, we have updated our Maps, Riders Guide & vacation brochure page with the new version of Universal's in-park guide map. Unfortunately the resort hasn't updated their Riders Guide or vacation brochure yet, but when they do we will post the new versions! Bonus: We also added links on the page to our Google interactive maps.
6/27 – With the reveal of the first Halloween Horror Nights 2013 haunted house — Cabin in the Woods — and the release of the first HHN 2013 admission tickets, we have completed a preliminary update to our HHN 2013 page. Keep in mind that what you find on that page is just the beginning. In time it will grow to be the world's largest unofficial guide to HHN 2013, just as we have done for HHN 2012 and HHN 2011. In other words, it's a great page to bookmark!
6/27 – If you stopped by our site between 3:00am and 3:00pm EST today, please be aware that OrlandoInformer.com was experiencing a conflict between software programs that made our pages load incredibly slowly. All is fixed now, and we really apologize for any inconvenience this morning's performance issues may have caused. You are welcome to contact us if you ever have any questions or concerns, and we respond to all email in one business day.
6/26 – The Halloween season just began! Tonight at midnight Universal will announce details for the first HHN 2013 house. Earlier they posted "Get ready – once the evil has been released, there's no turning back…", leading some fans to believe the house will be Evil Dead. But their new artwork suggests Cabin in the Woods too. Learn more
6/26 – Hollywood Rip Ride Rockit's music video, available for purchase after your ride, received a creative overhaul this month. The new video features a ton of on-ride video, which is definitely an improvement. But gone are some pretty cool video animations created for the original. To be honest, I'm not quite sure which one I like better. You can see both on our Rockit page (plus read and write reviews of the attraction!).
6/26 – We just completed our own overhaul of the 'Universal Photo Connect & ride photos' page in the OI Universal Center. New information includes details about Transformers and Spider-Man photos ops, details about a little known prints-only version of the Star Card package, and clarification of how to get Forbidden Journey ride photos printed. It's one incredible page with comprehensive instructions you won't find from any other resource — check it out.
6/25 – With Islands of Adventure now opening at 8:00am every day (7:00am for Early Park Admission), we thought we'd remind you that breakfast is also offered every day at Three Broomsticks inside the Wizarding World — and reservations for breakfast are no longer required. Learn about starting your day at the world's best themed quick-service dining venue on our Three Broomsticks page!
6/25 – One of the most common questions guests planning a visit to Universal Orlando Resort ask is – how long will I have to wait in line for the rides and shows? That's why we offer a free guide to attraction wait times based on crowd levels, and our info now includes Transformers: The Ride! Check it out
6/24 – Two friendly reminders about Universal's park operating hours: First, starting today and running through August 10, Islands of Adventure shifts up its opening time from 9:00am to 8:00am. This means Early Park Admission also moves up, from 8:00am to 7:00am. Second, Universal Studios Florida closes early at 6:00pm on Wednesday, and Cinematic Spectacular will not run that evening. All the details and links can be found on our Universal Snapshot page.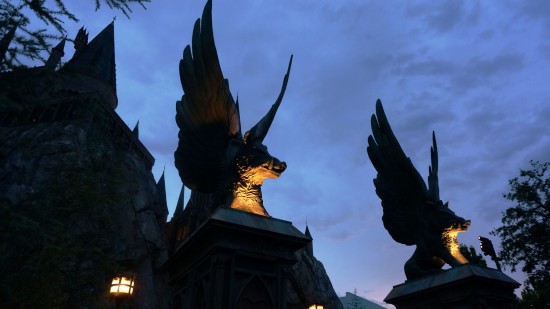 New on the Orlando Informer Blog
Along with our encyclopedia of Universal Orlando vacation planning information, our weekly blog posts also provide you with an entertaining and informative way to learn more about everything there is to do in Orlando. Here are our new posts:
Minion Mayhem in the kitchen: How to make minion cupcakes
SeaWorld's Summer Nights 2013 kicks off: Bring the whole family for a night of rides, shows & new chills
The Wilderness Explorer game at Disney's Animal Kingdom offers a great new way to explore the park
Celebrating the 4th of July at Universal Orlando, SeaWorld, Walt Disney World & Celebration Town Center
The Blue Man Group Bluephoria Lounge: Experience VIP treatment & a best-kept secret at Universal Orlando
Drinking, snacking & quick bites at Universal CityWalk
Rumor round-up for June 28, 2013: HHN 23, KidZone makeover & the third Universal Orlando park
Editor's note: We are happy to introduce Marc N. Kleinhenz, a longtime contributor to the Orlando Informer blog, as the new author of our rumor round-ups. I personally look forward to sharing his experience, insights, and research with all of our readers — and his first RRU post is an awfully good one. Enjoy!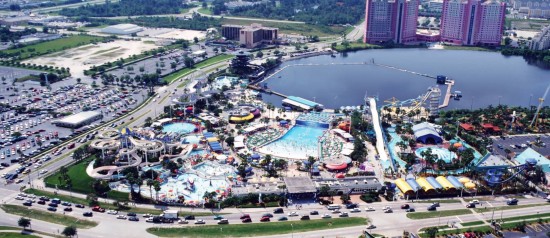 Useful links
Get our Weekly Dispatch sent directly to your email inbox
Receive daily notifications of new OI Blog posts
View all of our Universal Orlando updates
Start planning the prefect vacation using our FREE online guide