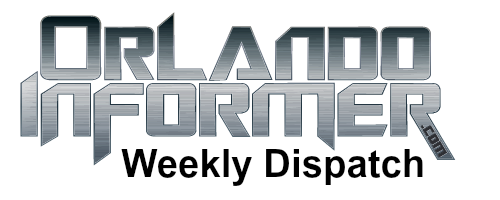 OI Universal Center updates
Greetings, vacation planners! Prepare to UPGRADE YOUR ADVENTURE to Universal Orlando with our Weekly Dispatch. This is a summary of all the latest Universal news and activity on our site. Please note that these updates are listed from newest to oldest:
SPECIAL ANNOUNCEMENT – Congrats to Lisa G. of Burghill, Ohio – out of 3,327 entries you were randomly selected and just won a $300 Universal Orlando gift card! If you are Lisa, check your email inbox. If you are not Lisa, stay tuned because our next giveaway is already in the works. Thanks to everyone who participated! You can follow this link to learn about our Transformers giveaway that has ended.
6/22 – Welcome to a special Saturday edition of Daily Updates, featuring four all-new bulletins. We want to start by letting you know Orlando Informer has a brand spankin' new Foursquare page, and we would love for you to Like Us and follow our adventures. We know the page doesn't look like much right now because all the tips we've written over the years are assigned to the Dan Hatfield user account, but it'll grow fast!
6/22 – We want to give you a heads up that two important shifts in Universal's park operating hours are upon us. First, starting today and continuing through July, Universal Studios Florida is now open until 10:00pm every evening. Second, Islands of Adventure's opening time jumps up to 8:00am starting Monday, June 24, which means that Early Park Admission starts at 7:00am. View our free 12-month crowd calendar for more info.
6/22 – Tonight is the fourth installment of Universal's Summer Concert Series featuring Earth, Wind & Fire performing live at Universal Studios Florida. Reminder: We've been getting strong thunderstorms pretty much every afternoon now that it's summer, and this afternoon shouldn't be any exception — so go to the parks prepared for rain! Visit our Summer Concert Series page to learn more.
6/22 – Yesterday when we were at Universal Orlando, we picked up the new in-park guide map now featuring Transformers. We'll get a high resolution image uploaded to the site soon, but for a sneak peek check out these images posted on our Twitter account: front & inside. Unfortunately, the Transformers meet and greet times still aren't listed.
6/21 – June 25 through July 5, don't miss Treasures of the Hard Rock coming to Hard Rock Hotel. Get an up-close look at pieces of history from music superstars and legends in this traveling memorabilia exhibit – free admission. Then on Thursday, June 27, Hard Rock Hotel's Velvet Sessions returns with special guest Little River Band live in concert. Visit our Universal Snapshot page to learn more.
6/20 – Transformers: The Ride celebrated its grand opening today and is now officially part of normal park operations with its home in Production Central. To view our complete guide, expert advice, and a full photo tour of the queue, please visit our Transformers page.
6/20 – Good news, my friends – our Ultimate 1-day Universal Studios Florida touring plan, our 1-day USF & IOA touring plan, our Universal 3-day touring plan for on-site guests, and our OI Priority List for Universal Studios Florida all now include Transformers: The Ride! Remember, our plans are always free, up-to-date, and totally comprehensive. See for yourself
6/19 – As we promised earlier this week, we've published a full construction update covering Cabana Bay Beach Resort. The update includes 30 full-screen images and an HD video. Enjoy, and remember that reservations are already being accepted for travel dates starting March 31, 2014. View the update
6/19 – Today is the final day to enter our $300 Universal Orlando gift card giveaway. Tomorrow the lucky winner will be randomly selected and notified! Enter now
6/19 – For anyone who witnessed the temporary closing of our site earlier today, please read this special message on our blog.
6/18 – Happy three-year anniversary, Wizarding World of Harry Potter! Nothing happened at the park for the two-year anniversary, so we doubt anything will for the three-year milestone. But still, if you'd like to celebrate, you can use our homemade butterbeer recipe and give a cheer. When you are ready to learn about WWoHP, we invite you to explore the world's largest and most up-to-date insider's guide.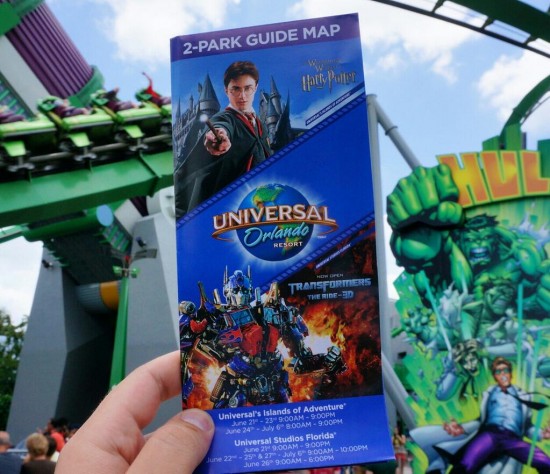 New on the Orlando Informer Blog
Along with our encyclopedia of Universal Orlando vacation planning information, our weekly blog posts also provide you with an entertaining and informative way to learn more about everything there is to do in Orlando. Here are our new posts:
Does OrlandoInformer recommend TouringPlans for Universal Orlando vacation planning?
Celebrating a special day at Walt Disney World: The Disney badges
OI Share: My concert review of Gavin DeGraw at Universal's Summer Concert Series (it was a beautiful and soulful evening)
SeaWorld Summer Nights June 22 – August 11: A new world of fun & adventure starts when the sun goes down
OI Share: Understanding the Transformers legacy before you join the resistance at Universal Orlando
Magic Kingdom trip report – June 2013 (construction updates, A Pirate's Adventure, Seven Dwarfs Mine Train)
Special Needs are Universal: Is the Attraction Assistance Pass necessary if I have Universal Express Passes?
Rumor round-up for June 21, 2013: Building Cars Land at Hollywood Studios, closing Latin Quarter at CityWalk & reworking the Guest Assistance Cards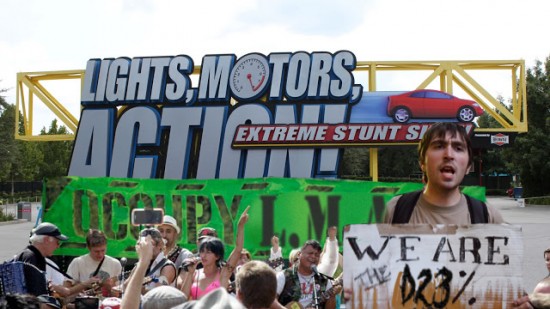 Useful links
Get our Weekly Dispatch sent directly to your email inbox
Receive daily notifications of new OI Blog posts
View all of our Universal Orlando updates
Start planning the prefect vacation using our FREE online guide