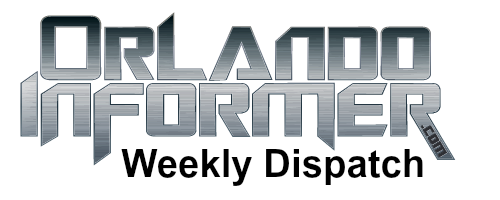 OI Universal Center updates
Greetings, vacation planners! Prepare to UPGRADE YOUR ADVENTURE to Universal Orlando with our Weekly Dispatch. This is a summary of all the latest Universal news and activity on our site. Please note that these updates are listed from newest to oldest:
7/19 – Halloween Horror Nights 2013 updates: Earlier this week Universal revealed the second haunted house, Evil Dead. Then yesterday they confirmed the revival of Rocky Horror Picture Show for HHN. In addition, as of July 19 all HHN 2013 admission tickets, Express Passes, and season passes are now on sale. Finally, we have just published our guide to HHN early admission — an absolute MUST READ. See all the details!
7/19 – Thanks to OI contributor Maureen we have this month's Universal Orlando trip reports live on the site. To see what's new and exciting at the parks, follow these links to the OI Blog: Universal Studios Florida (Bumblebee Man's Tacos) or Islands of Adventure (Jurassic Park midway games). If you'd like to do more catching up, you can view all of our trip reports.
7/18 – We recently started using Flickr as a place to share our photos from our weekly Universal visits that don't necessarily get uploaded here on the main site. I'm happy to say all 96 of our photos from today's trip have now been uploaded, including two dozen of The Simpsons expansion area, the new Bumblebee Man's Taco truck, and construction for the Jurassic Park Midway. Check 'em out.
7/17 – With all the excitement building for Halloween Horror Nights 2013, many fans are starting to figure out their plans for visiting. We'd like to take this opportunity to remind you that DoubleTree across from the entrance to Universal — our choice for the best park hotel off-site — offers OI readers a special discount. Learn all about the hotel and get the discount by clicking here.
7/16 – "Once you unleash evil, it will consume you… This year's hit horror film Evil Dead will come to life as a haunted house." Yes, my friends, the second HHN 2013 house was revealed last night. While many fans are excited, some are starting to get concerned we may not see any original houses this year. Don't worry — Universal usually reveals those last. Learn everything there is to know in our unofficial guide to HHN 2013.
7/16 – This Friday the popular Jake's Beer Dinner at Royal Pacific Resort returns, featuring a four-course dinner by the hotel's award-winning chefs. Each course will be paired with select Cigar City Brewing craft beers. For reservations and more information, call 407-503-3200. To learn about more events at Universal, and to see a complete overview of everything that is happening right now, visit our Universal Snapshot page.
7/15 – We've updated our calendar today with two changes for August. When first published, Universal Studios Florida was scheduled to stay open until 10:00pm all summer through August 10. Now that ends on August 3, and starting August 4 the park closes at 9pm. Similarly, Islands of Adventure was scheduled to open at 8:00am through August 10, but now that will end on August 3 and starting August 4 the park opens at 9:00am (as it usually does for more of the year). See the updated times on our free 12-month crowd calendar.
7/15 – Out of over 50 properties worldwide, Universal's own Portofino Bay Hotel was recently recognized as the "World's Best Them Park Hotel" by Theme Park Insider, who presents the honor to the property that receives the highest ratings on its site over a 12-month period. Since I chose that location to propose to my wife, I can hardly disagree! To see complete information about all FOUR of Universal's on-site hotels, including hundreds of full-screen photos, click here.
7/14 – Express Passes for Halloween Horror Nights are now on sale, joining a slew of ticketing options that can now be purchased for the nation's premier Halloween event. However, HHN season passes with Express are still not available for purchase, and Universal hasn't announced this year's VIP tour options yet. Read through our HHN 2013 admission guide to learn so much more.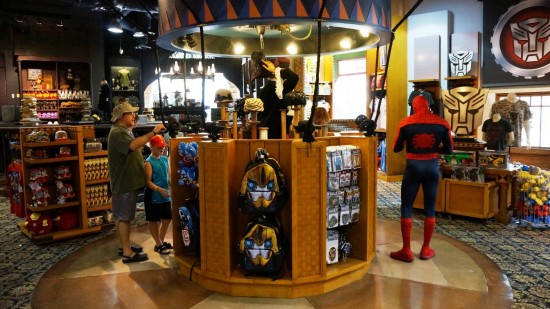 New on the Orlando Informer Blog
Along with our encyclopedia of Universal Orlando vacation planning information, our weekly blog posts also provide you with an entertaining and informative way to learn more about everything there is to do in Orlando. Here are our new posts:
Reader poll: What's your favorite specialty drink at Universal Orlando Resort?
Adventures in pool hopping at the Universal Orlando on-site hotels: Royal Pacific, Hard Rock & Portofino Bay
Real guest reviews of Universal Orlando: Some of the best IOA attraction reviews submitted by our fans
Quiet moments at Walt Disney World: 12 spots to chill out, regroup & even meditate
Tales from the Parrot Perch: An Interview with JD Spradlin of Radio Margaritaville
Rumor round-up for July 19, 2013: Soarin' over the World, Star Tours strikes back (again!), Universal CityWalk gets a makeover & more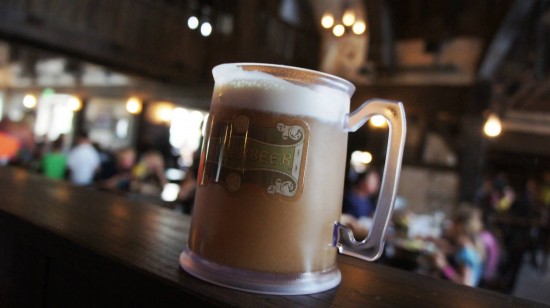 Useful links
Get our Weekly Dispatch sent directly to your email inbox
Receive daily notifications of new OI Blog posts
View all of our Universal Orlando updates
Start planning the prefect vacation using our FREE online guide