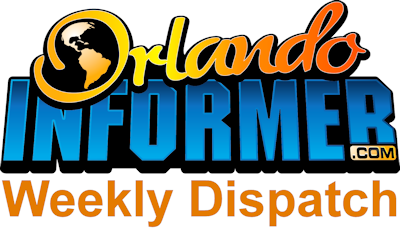 OI Universal Center updates: February 3 – 9, 2013
Welcome, Vacation Heroes, to your weekly dispatch from headquarters. Please note that the updates are listed from newest to oldest. So, if you haven't had a chance to check in with us all week, you may want to start reading from the bottom. Thanks, and stay vigilant!
2/9 – Tonight is the first night of Universal's Mardi Gras celebrations, featuring a spectacular parade, alternative rockers Lifehouse live in concert, and an electrifying party atmosphere only Universal can create! Right now we welcome you to learn all our insider tips & tricks for Mardi Gras. Then tonight, join us on Facebook for the best live photo updates all night, or get even more action by following us on Twitter.
2/9 – Incredible construction updates! Added 17 new photos to our Transformers: The Ride page (new color and markings on the building), 27 new photos to our Harry Potter expansion at USF page (best shots we've ever taken!), and 24 new photos to our The Simpsons expansion page (what's the hole for?).
2/9 – Refurb update: Yesterday was the final scheduled day of Bilge-Rat Barges' refurb. Today it reopens and we lose Dudley Do-Rights Ripsaw Falls for nearly a month, February 9 – March 3. You can learn more about Universal's ride closures and absolutely everything that is currently happening across the resort on our Universal Snapshot page.
2/8 – A few days ago we finally got to bring Noa to see Barney at Universal Studios Florida. She loved it (what 2 year old wouldn't?), and I got a few photos for the site too. Visit our A Day in the Park with Barney page to check 'em out.
2/7 – We just received our February ePASSPORT newsletter in our inbox — you can view it by clicking here. Much of it is news we have already covered well, like Mardi Gras, but there is an interesting tidbit at the bottom: "Be among the first to stay in one of the newly redesigned rooms at Loews Portofino Bay Hotel!" I knew PBH was getting an exterior refurb, didn't know some of the rooms were getting a makeover. Definitely have to investigate this one!
2/7 – Time to drop a little knowledge on a Thursday morning with these two new OI Answers: "How do I get a personalized Photo Connect card at Universal Orlando?" View our answer, or… "Help me decide: Should I purchase a Preferred or Premier annual pass for Universal Orlando?" View our answer
2/6 – We have begun our world-class coverage of Universal's newest on-site hotel, Cabana Bay Beach Resort. This property will feature 1,800 new guest rooms, half of which will be family suites — a first for Universal's on-site hotels. To view our new page with tons of info and a huge photo gallery of the construction site, click here. You'll also be happy to know we added a Loews on-site hotels section to our Universal Snapshot page.
2/6 – If you can't make it to Universal's first 2013 Mardi Gras event on Saturday, you're not totally out of luck for the week. Celebrate "Good Times" as CityWalk's Pat O'Brien's hosts Orlando's biggest Fat Tuesday party on Tuesday, February 12! Enjoy a live party band, food & drink specials all night, stilt walkers, beads, and more. Get the deets on UniversalOrlando.com.
2/5 – Universal Orlando's Spring 2013 PASSPORT mailer is here. The newsletter does a great job of recapping all the amazing stuff that is going to happen this year at the resort. Nothing new in the information, but still worth a quick read-through. You can download the PDF file or view the mailer at the bottom of our Universal Snapshot page.
2/4 – Here are the winners of our Super Awesome Super Bowl contest: Twitter follower Jennifer Green and Facebook fan Daniel Alexander. Both winners receive their own set of completely customized, professionally designed t-shirts provided by JeniMadeIt. Thanks to everyone who participated! Learn more about the contest or, if you are one of the winners, be sure to contact us.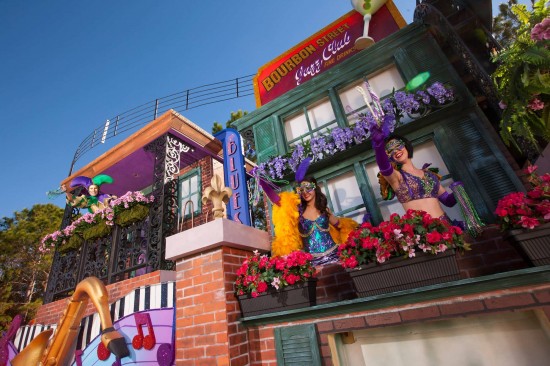 New on the Orlando Informer Blog
Along with the OI Universal Center and our encyclopedia of Universal information, the Orlando Informer Blog can also help you plan your next trip to Central Florida. Here are the new articles we published this week:
Decade of Kissimmee Memories: Win 10 one-week trips in the biggest vacation sweepstakes we've ever heard of
OI Share: Experiencing Universal Orlando's theme parks has changed my life forever
Celebrating your birthday at Universal Orlando: Best tips for getting special attention & freebies
The soundtrack to your adventure: Listen to Universal's Islands of Adventure music right now
Special Needs are Universal: Visiting Disney World with two Autistic boys – can we still use the accelerated entrances even if the boys aren't riding?
Orlando's parks warm up for spring 2013: SeaWorld's Bands, Brew & BBQ, Universal's Mardi Gras, Epcot's Flower & Garden Festival
Why I love the outrageous roller coasters at Universal Orlando (and a few things I'd improve)
Rumor round-up for Feb 8, 2013: Harry Potter gets free ice cream, Oz pushes Wicked into the limelight, TNA's departure opens the door for WWE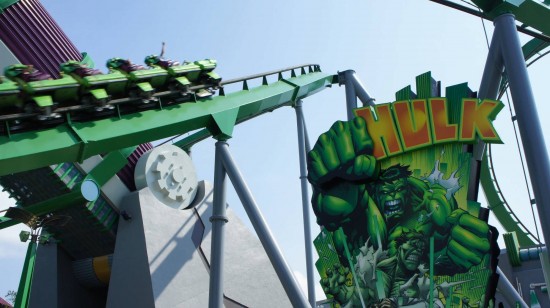 Useful links
Get our Weekly Dispatch sent directly to your email inbox
Start planning the prefect Universal Orlando vacation with us
Learn more about subscribing to our site