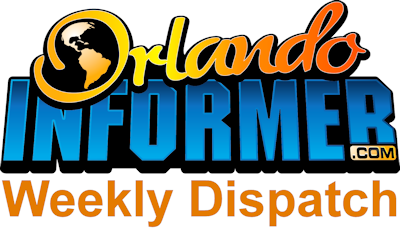 OI Universal Center updates: February 24 – March 2, 2013
Welcome, Vacation Heroes, to your weekly dispatch from headquarters. Please note that the updates are listed from newest to oldest. So, if you haven't had a chance to check in with us all week, you may want to start reading from the bottom. Thanks, and stay vigilant!
3/2 – Yesterday during our weekly visit to Universal Orlando (broadcast on Facebook and Twitter — we invite you to join us!), I shot another set of incredible photos documenting Universal's construction projects. Right now our Transformers page and our Simpsons expansion page have been fully updated with the new photos and the latest info. Stay tuned for complete update to our Harry Potter expansion coverage.
3/2 – Tonight we are up for another round of Mardi Gras at Universal Orlando! Get ready for a crazy-fun party atmosphere, an electrifying parade, and this weekend's artist live in concert: Demi Lovato. With diehard fans and a new single out this week, expect Lovato's performance to be the busiest concert of the 2013 Universal Mardi Gras season (despite the cold weather). View our complete insider's guide to this event
3/2 – Universal's Superstar Parade has been canceled for March 7th and 8th (that's next Thursday and Friday). I'm not sure why — maybe the minions have some PTO they want to use! For more attraction closure info and a comprehensive look at everything happening across the resort, visit our Universal Snapshot page.
2/28 – HAPPY BIRTHDAY TO US! Today OrlandoInformer.com turns two years old. It's pretty amazing how far we've come — two years and one day ago, nothing, and now we're the world's #1 independent website for Universal Orlando vacation planning with thousands of subscribers and over 250,000 pageviews each month! Thank you to all our fans and everyone who visits our site, and a special thank you to our subscribers — without your support, we could not and would not exist. Learn more about us
2/28 – Our Universal Orlando vacation planning service maintained a subscriber satisfaction rate above 99.9 percent for the 19th consecutive month (since the inception of the service). Thank you to each and every one of our subscribers for supporting our research and being a part of our vacation planning community! Learn more about planning your vacation with us
2/28 – Yesterday a non-story broke when Orlando's Mayor outed the 2014 opening date of Universal's Harry Potter expansion. I call this a "non-story" because we already know the expansion is targeted for an opening in the second half of 2014. But since the news got some coverage, we've posted about it in the OI Forum. Another small bit of news: This weekend Universal is rolling out the red carpet for GOP lawmakers and their friends, which has become somewhat of a annual tradition for the resort – read more in the OI Forum.
2/27 – Quick update to the Coke Freestyle program at Universal Orlando: You can now pay $8.99 plus tax to add an extra day of refills to your Coke Freestyle Cup. This makes the Coke Freestyle cup a real challenger to the classic red souvenir cup for best Universal soda refill program. To learn about both of them and decide which is better for you, click here.
2/27 – Congratulations Jodi W of Orlando, FL, you just won two free tickets to Hard Rock Hotel's Velvet Sessions tomorrow night! If you are Jodi, please check your email for a message from us. If you are not Jodi, you can learn more about the event and purchase tickets by visiting this OI Blog post. Stay tuned for more exciting OI giveaways!
2/25 – With the new details released today by Universal, I have worked for the past four hours to bring our coverage of Cabana Bay Beach Resort totally up-to-date. Now, like so much of our Universal vacation planning information, I'm proud to say we offer the world's most comprehensive guide to the new resort, including construction photos and analysis (not just a reprint of the news release, although we have that too!). When you are ready to start learning about your new option for staying on-site at Universal, click here.
2/25 – Good news, Spring Breakers. Jurassic Park River Adventure was scheduled to be closed March 3 – 21, but it has been taken off the maintenance schedule. I call splash zone party!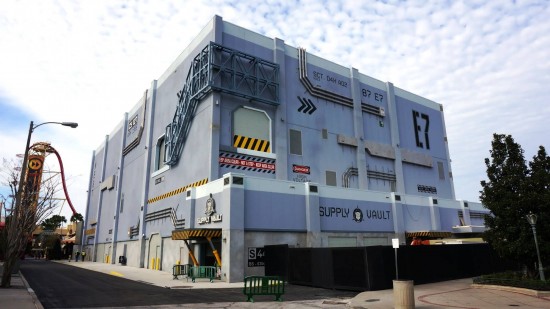 New on the Orlando Informer Blog
Along with the OI Universal Center and our encyclopedia of Universal information, the Orlando Informer Blog can also help you plan your next trip to Central Florida. Here are the new articles we published this week:
THE BIG 5: Top five snacks at Universal Orlando's Mardi Gras 2013
Capture the journey: My favorite photo spots inside Universal's Islands of Adventure
Royal Caribbean's Independence of the Seas: Our cruise trip report with over 100 images
Universal Studios Hollywood vs. Universal Studios Florida: An Orlando fan travels to where it all began
Next-NextGen: Visiting the theme park of 2075
Kings Bowl Orlando – International Drive's newest hot spot – scheduled to open April 15
Magic Kingdom trip report – February 2013 (construction updates, New Fantasyland & Dapper Day)
Rumor round-up for March 1, 2013: Springfield gets new residents at Universal, MyMagic+ losing some sparkle, Marvel goes Downtown Disney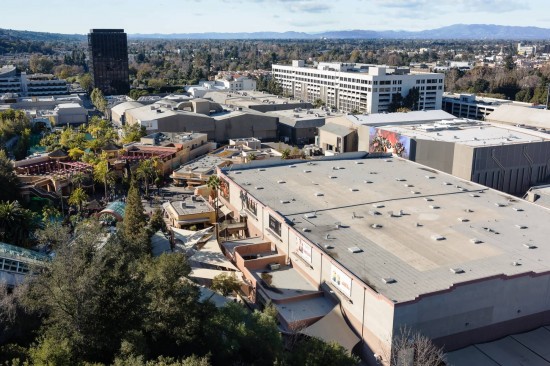 Useful links
Get our Weekly Dispatch sent directly to your email inbox
Start planning the prefect Universal Orlando vacation with us
Learn more about subscribing to our site