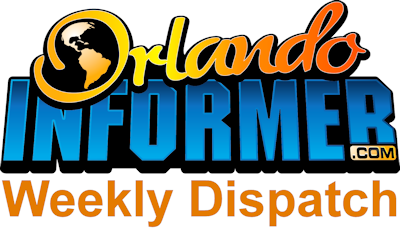 OI Universal Center updates: February 17 – 23, 2013
Welcome, Vacation Heroes, to your weekly dispatch from headquarters. Please note that the updates are listed from newest to oldest. So, if you haven't had a chance to check in with us all week, you may want to start reading from the bottom. Thanks, and stay vigilant!
2/23 – We are very proud to announce a new partnership between DoubleTree and Orlando Informer! As many guests already know, DoubleTree may be the very best selection for those who truly want to stay within walking distance of Universal but also want to keep an eye on their budget. To learn more about this hotel and the exclusive OI discount for our readers, click here. Oh, we're also staying at DoubleTree tonight, and we invite you to join us for live photo updates on Facebook and Twitter — we'll be stopping by Universal too.
2/22 – The weekend is here, and that means we'll be celebrating 'nawlins style with another incredible night of Mardi Gras at Universal Studios Florida tomorrow. The great weather this weekend will be matched by a spectacular parade, live performance by R&B headliner Trey Songz, and an irresistible party atmosphere only Universal Orlando can create. Oh, and did I mention there will be beads?? To view the world's most comprehensive insider's guide to Universal Mardi Gras, click here.
2/21 – Universal is holding stilt walker auditions for Transformers: The Ride, opening this summer. Now's your chance to literally become Optimus Prime or Bumblebee, and isn't that every boys' dream come true? It certainly was mine when I was younger (that or having an exo-suit!). You can learn more about the auditions or see everything there is to know about Transformers at Universal Orlando.
2/20 – It's true, we rely on selling "full access" subscriptions to keep our site open. Nevertheless, did you know that much of our next-generation ENCYCLOPEDIA of Universal Orlando information is totally free to view? Our Complete insider's guide to Universal vacation packages is a great example. Once you see how much info we've got, learn how much more we can help you plan the perfect vacation.
2/19 – And in other news, Universal Orlando recently gave two of their guest restrooms inside Universal Studios Florida a stylish makeover. The restrooms near Mel's Drive-in reflect its location with the feel of a 1950s diner, and the restrooms near Louie's Italian Restaurant keep the New York theme with the look of a subway station from the 1930s. For obvious reasons, I think we'll pass on trying to get photos.
2/19 – This morning we are excited to announce that our site passed three million total pageviews! While it took us 14 months to get our first million and six months to get the second million, we reached this new milestone in only four months. We are so thankful for everyone who has used our site to plan a better vacation. And in particular, we are tremendously grateful to each and every one of our subscribers — without your support, we could not exist. Learn more about us
2/18 – As you guys know I went back to Universal Mardi Gras last Saturday night. I went because the event is awesome, but also because the parade photos I got two weekends ago weren't great. Luckily, this past weekend I was able to get much better shots, and I just uploaded over 60 of them to our Mardi Gras 2013 page (the gallery is at the bottom). In addition, I found THE BEST spot along Delancey Street for photos. See my tip in the OI Forum.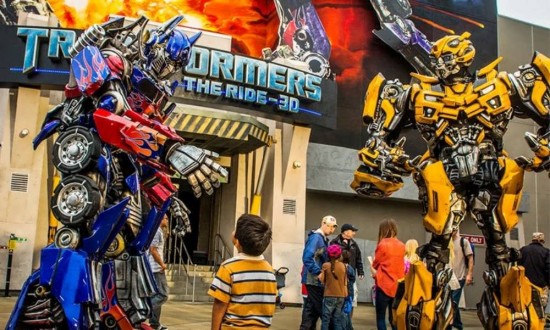 New on the Orlando Informer Blog
Along with the OI Universal Center and our encyclopedia of Universal information, the Orlando Informer Blog can also help you plan your next trip to Central Florida. Here are the new articles we published this week:
Bring home the Wizarding World of Harry Potter: Butterbeer recipes tested & rated
OI EXCLUSIVE: Win tickets to Hard Rock Hotel's Velvet Sessions featuring Ed Roland of Collective Soul
International Driving Permits: Explanation of the 2013 law, what you need to know before you visit Orlando
OI Share: My concert review of Boys Like Girls at Universal Mardi Gras 2013 (another high energy performance!)
THE BIG 5: Top five reasons to visit Legoland Florida
Antarctica: Empire of the Penguin scheduled for grand opening May 24, 2013
The very best thrill rides in Orlando that don't go upside down
Special Needs are Universal: Visiting Universal Orlando with prosthetics
Riding high on a Universal Mardi Gras parade float: Best rush outside of Bourbon Street
Rumor round-up for Feb 22, 2013: King Kong at IOA, Avatarland's future uncertain, SeaWorld's new attractions, Transformers' new gift shop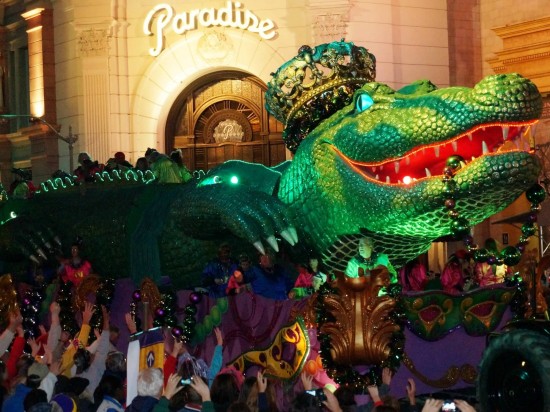 Useful links
Get our Weekly Dispatch sent directly to your email inbox
Start planning the prefect Universal Orlando vacation with us
Learn more about subscribing to our site