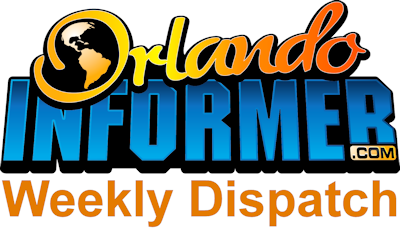 OI Universal Center updates: February 10 – 16, 2013
Welcome, Vacation Heroes, to your weekly dispatch from headquarters. Please note that the updates are listed from newest to oldest. So, if you haven't had a chance to check in with us all week, you may want to start reading from the bottom. Thanks, and stay vigilant!
2/16 – This weekend we've got a Universal Mardi Gras double-header! We will be there tonight, so if you can't be, then we invite you to join us on our Facebook page for live photo updates, or see ten times the action by following us on Twitter. In the meantime, see the complete band line up and learn all of our Universal Mardi Gras tips and tricks by clicking here.
2/16 – Universal Mardi Gras cold weather tip: Are you planning on spending some time at Universal's theme parks before the parade and concert tonight? Because it should be warm enough during the day, but cold once the sun goes down, consider bundling up on your way to the parks then renting a locker to store your extra layers. Lockers can be used all day and night for just $10, and there are several locations both inside and outside of Universal Studios Florida. For more information and to view our interactive map, visit our Complete guide to lockers at Universal Orlando.
2/16 – Thanks to OI contributor Maureen, we have our two Universal Orlando trip reports published for the month. To see what's new and exciting at the parks, follow these links to the OI Blog: Universal Studios Florida (great coverage of Mardi Gras) or Islands of Adventure. If you'd like to do more catching up, you can view all of our trip reports.
2/16 – New event! Friday, February 22 is National Margarita Day, and your friends at Universal CityWalk's Margaritaville want to help you celebrate. Enjoy $5 Who's to Blame Margaritas all day long, 10% off margarita-themed merchandise, and at 3pm, attend Margaritaville University to master your mixology skills. Learn more
2/15 – Universal just changed around a bunch of their park hours in February and March. Most importantly, Islands of Adventure is now opening at 8:00am (7:00am for Early Park Admission) on several dates in March. If you are planning a trip during the next two months, we recommend that you check out the new times by viewing our crowd calendar.
2/14 – We've got two new OI Answers that explore the on-site hotels at Universal Orlando: "Can I visit Hard Rock Hotel at Universal Orlando even if I'm not staying on-site?" View our answer, or… "Does 'Smart room technology' mean the AC doesn't run when no one is in the room?" View our answer
2/14 – "At Universal Orlando, it's love at first minion." Happy Valentine's Day from Orlando Informer! If you're planning a romantic getaway to one of our theme parks, you'll want to read these two OI Blog posts: Valentine's Day at Universal: Top 5 most romantic things to do at the resort & Walt Disney World for lovers: Best ideas for romance on Valentine's day or any day.
2/13 – As of this week Starbucks gift cards are now accepted at Universal Orlando's Starbucks locations. You can find one on the second floor of Universal CityWalk (across from Red Coconut Club) and one inside Universal Studios Florida, in the New York Backlot (across from Louie's Italian Restaurant). Unfortunately neither location offers wifi, which I think most guests would prefer over the ability to use Starbucks gift cards.
2/13 – Event update: On Saturday, February 23, Universal Orlando guests will have the opportunity to meet cast members from the NBC soup opera Days of Our Lives. Autograph sessions are scheduled at CityWalk's Plaza Stage from 9:30 – 11:30am and noon – 2:00pm. In addition, there is a Q&A session scheduled inside USF at the Animal Actors on Location theater, 3:45pm – 4:45pm. Finally, the cast members will be appearing in the Mardi Gras parade scheduled that evening. Learn more.
2/12 – Did you know that a recent survey of 2,000 UK students revealed that, out of their top ten favorite books in 2012, Harry Potter still holds two spots: Prisoner of Azkaban at number 2 and Goblet of Fire at number 7. Did you also know that those books were published over a decade ago? Impressive, isn't it, and it explains in part why Universal is moving forward with an expansion of the Wizarding World at their resort.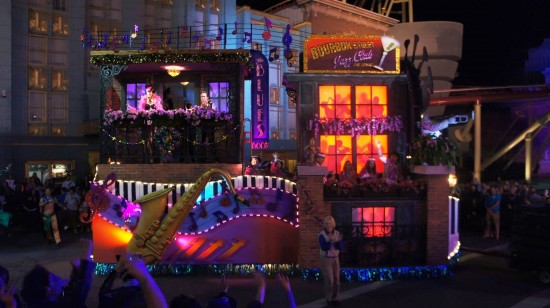 New on the Orlando Informer Blog
Along with the OI Universal Center and our encyclopedia of Universal information, the Orlando Informer Blog can also help you plan your next trip to Central Florida. Here are the new articles we published this week:
Mythos restaurant at Islands of Adventure: Grotto of the Gods and gluten free too
Inside Mardi Gras 2013 at Universal Orlando: Media event recap & photo gallery
PARK NEWZ: Walt Disney World's upcoming Limited Time Magic events revealed!
Giordano's Pizza: The search for Orlando's best pie ends here
Boating around Walt Disney World: Set sail on the Seven Seas Lagoon and beyond
Remembering Universal Orlando's history through memorabilia & merchandise (plus, how to find the best stuff)
Friday night fiesta at Rocco's Tacos & Tequila Bar on Restaurant Row
Rumor round-up for Feb 15, 2013: Universal Orlando builds a bridge, Disney's 'True Love Week' is a trick, Downtown Disney goes out for Mexican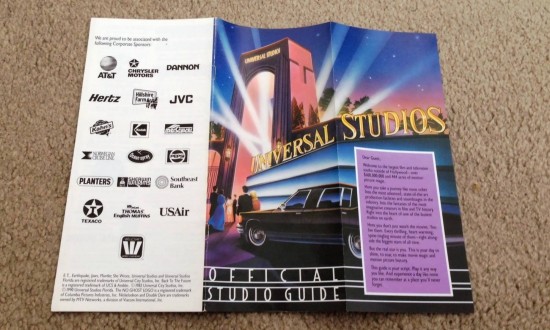 Useful links
Get our Weekly Dispatch sent directly to your email inbox
Start planning the prefect Universal Orlando vacation with us
Learn more about subscribing to our site