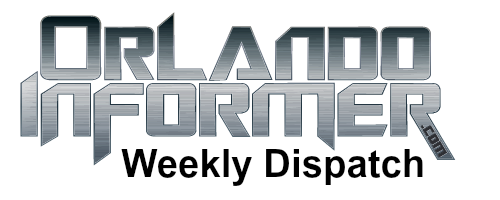 OI Universal Center updates
Greetings, vacation planners! Prepare to UPGRADE YOUR ADVENTURE to Universal Orlando with our Weekly Dispatch. This is a summary of all the latest Universal news and activity on our site. Please note that these updates are listed from newest to oldest:
12/28 – This evening we'll be taking a very special nighttime tour of Universal Studios Florida and Islands of Adventure. You are cordially invited to follow us on Twitter to see all of our live in-park photo updates. Or, if you prefer, you can catch highlights on our Facebook page. See ya at the parks tonight (weather permitting!).
12/28 – The Wizarding World of Harry Potter return ticket system has once again been implemented at Universal due to the large holiday crowds. Did you know that our site is the only place in the world where you can find a complete explanation (with photos and video) of the WWoHP return ticket system? Please avoid the chaos at the parks and take a few minutes to read our guide.
12/27 – If you submitted a review as part of our Simpsons Review & Win holiday giveaway, we want to let you know that the winners have been contacted via email. A special congratulations is due to Jennifer Herold, whose review of Fast Food Blvd earned her the top prize of a $50 Universal gift card (Jennifer's review is also posted at the bottom of this page). Our giveaway may now be over, but you can still access our 700+ guest reviews of Universal's attractions or submit your own — just visit our Real guest reviews page to get started!
12/27 – Yesterday we visited Universal Studios Florida and Islands of Adventure for our weekly tour of the parks. We have now uploaded our 160 new photos to our Flickr page (December 26 photoset). The new collection starts at Portofino Bay Hotel, then goes on to include many shots of the holiday crowds at the parks, construction work on Diagon Alley, a delicious Krusty Burger, and more!
12/26 – Now that Christmas is over, it's time to start making your final plans for New Year's Eve! If you'll be at Universal Orlando for the big night, we have complete information about everything the resort will be doing, from the on-site hotel buffets to new details about the six unique party zones that will make up CityWalk's reinvented EVE 12.31.13 celebration. Click here to learn more
12/24 – This week at Universal Orlando: On Thursday both Universal theme parks begin opening at 8:00am (6:30am for IOA Early Park Admission [yes, an hour and a half before the general public gets in]). On the same day, the Macy's Holiday Parade at Universal Studios Florida is pushed to 8:00pm. You can learn more about the holidays at Universal, crowd levels, or see if now is the time to buy Express Passes. Merry Grinchmas!
12/23 – Universal touring plan checklist: Fully up-to-date with all the new Simpsons attractions? Check. Unique photo ops included? Check. Multiple dining recommendations included? Check. Totally free to view and print? Check. The holiday crowds are here, and our Universal touring plans are ready! View & print them for free, or easily access them by visiting OrlandoInformer.com on any mobile device.
12/22 – We've finished reorganizing our Simpsons information inside the OI Universal Center, and as part of the project, we're proud to offer our readers these new pages: Welcome to Springfield USA (an overview page for the area), as well as Kang & Kodos' Twirl 'n' Hurl, Bumblebee Man's Taco Truck, and Duff Brewery. Please note that these new pages were added in addition to our complete coverage of Simpsons Fast Food Blvd.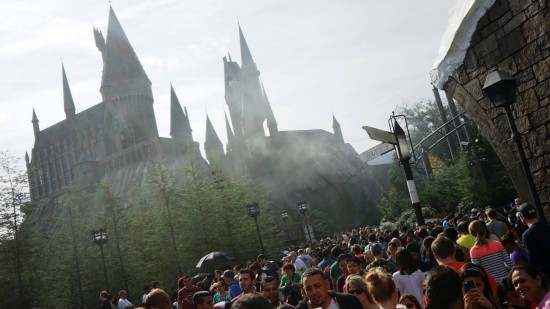 New on the Orlando Informer Blog
Along with our encyclopedia of Universal Orlando vacation planning information, our weekly blog posts also provide you with an entertaining and informative way to learn more about everything there is to do in Orlando. Here are our new posts:
Reader poll: 2013′s most improved theme park & your all-time favorite
Breaking all the records in 2014: Our definitive list of top new attractions & venues coming to Orlando next year
Rumor SPOTLIGHT for December 27, 2013: The legacy of Downtown Disney and the future of Disney Springs
Beyond the parks: Nine new ideas for celebrating New Year's Eve in Orlando
THE BIG 5: Top five least expensive ways to make your Universal Orlando vacation unforgettable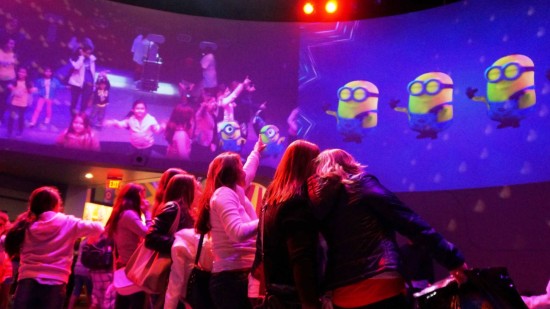 This week's featured guest review
The Simpsons Fast Food Blvd
5 out of 5 stars | Something for everyone
Universal Orlando continues to bring the movies and television series you love to life. The Simpsons area inside of Universal Studios Florida is one of pure amazement and enjoyment. As an avid and devoted fan of The Simpsons, I was excited when the television series was brought to life with the opening of The Simpsons ride. Now I am over the moon and even more stunned by the visual creators who helped bring the rest of Springfield to life with the new Fast Food Blvd area. As soon as you walk through the streets of Hollywood, you make the smooth transition from Hollywood into the cartoon and animated atmosphere that is The Simpsons Fast Food Blvd. Once you walk into the area, the sounds of The Simpsons theme song, voices of characters and statues help immerse you into the world of the beloved television series.
Fast Food Blvd opened in June 2013 and from then, guests can enjoy a variety of foods and drinks that are inspired by the series and iconic foods such as The Krusty Burger or Duff beer that were finally brought to life for fans of the television series or guests to enjoy.
Fast Food Blvd has many dining options that are both affordable, delicious and will meet everyone's dietary needs. From Lisa's Teahouse of Horror that provides an assortment of both vegetarian options and light food which is perfect for a hot Orlando day or a quick snack, to The Krusty Burger which serves the famous and iconic Krusty Burger. A few other iconic restaurants from the series now have a real life home which include The Frying Dutchman which series seafood menu items and Luigi's, a delicious pizza slice is what you will find here. The last quick service establishment is Cletus' Chicken Shack. From the Chicken and Waffle Sandwich to Chicken Thumbs, this will appease anyone who is craving chicken.
All I want for Christmas is a #KrustyBurger @UniversalORL pic.twitter.com/k8Sr8NivBh— Orlando Informer (@OrlandoInformer) December 26, 2013
Now after all that food you might want a drink. Well then venture right on over to Flaming Moe's where you can purchase the signature Flaming Moe which itself is a beauty. The Flaming Moe is a non-alcoholic specialty drink that taste a bit like orange soda served in a special glass which has a container on the bottle to hold a piece of dry ice in which to give a special effect that everyone will simply say wow before drinking the whole thing down and wanting another. But if that is not what you want, then may I suggest the Groovy Grove Juice which combines orange juice, lemonade, blood orange syrup and served with fresh fruit. It is simply delicious. The signature Flaming Moe is $7.99 plus tax and is served in a collectable glass. All of the other drinks at Flaming Moe are $3.99 plus tax.
Now that you have your food and drinks, next up is deciding where to sit. One area I would suggest to sit at if you can manage to find a spot is inside Moe's Tavern. The décor for this place is simply astounding and it feels like you just walked right into the show and opened the door to Moe's Tavern.
But if a tavern is not your feel, then there is The Krusty Burger dining area that offers the fast food dining area feel but with the Krusty Burger atmosphere. The last dining sitting area is the open area one can see when you enter the inside of Fast Food Blvd, which has Simpsons artwork on the walls and various clips running on the television screens above.
Overall, I would give this area five out of five stars because of the variety of dining options offered, affordable options from $3.39 to $12.99, atmosphere, décor and just the overall experience. If you are a fan of the television series or if you are not, you will still enjoy the food and drinks this area has to offer.
– Jennifer Harold
We've successfully launched our newest site feature, allowing you share your experiences at Universal Orlando by submitting attraction and venue reviews. We're very happy to say that real guests just like you have already submitted over 700 reviews on our site, helping Orlando Informer become an even stronger resource for planning your Universal Orlando vacation!
Read more reviews of Universal Orlando — or write your own!
Other useful links
Get our Weekly Dispatch sent directly to your email inbox
Receive daily notifications of new OI Blog posts
View all of our Universal Orlando updates
Start planning the prefect vacation using our FREE online guide