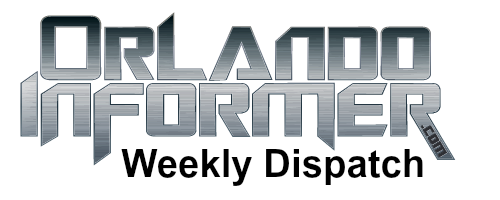 OI Universal Center updates
Greetings, vacation planners! Prepare to UPGRADE YOUR ADVENTURE to Universal Orlando with our Weekly Dispatch. This is a summary of all the latest Universal news and activity on our site. Please note that these updates are listed from newest to oldest:
12/21 – Friendly reminders: For those in town this weekend, Saturday and Sunday are the final two performance nights for Mannheim Steamroller. For those visiting Universal next week, please remember that on Thursday both parks begin opening at 8:00am (7:00am for IOA early admission). On the same day, the Macy's Holiday Parade is pushed to 8:00pm. You can learn more about the holidays at Universal, crowd levels, or view our free touring plans.
One more reminder: Today is the final day to take advantage of the advance price discount for CityWalk's EVE 12.31.13 New Year's Eve party.
12/19 – We've got two holiday updates for you. First, we've added extra details, photos, and a few more recommended parade viewing spots to our Macy's Holiday Parade page. If you are planning on seeing the parade this year, don't miss our new advice! Second, we've added another new page to our holiday coverage with more photos and videos: Holiday sights & sounds at Universal.
12/19 – More Potter news! Universal just announced the cast members attending their 'A Celebration of Harry Potter' event in January: Evanna Lynch (Luna Lovegood), James Phelps (Fred Weasley) and Oliver Phelps (George Weasley). The event takes place January 24 through 26. To learn more, visit our Harry Potter Celebration event page.
12/17 – Harry Potter fans, mark your calendars – on January 23 Universal will host an exclusive webcast about Diagon Alley. We anticipate this will be the full reveal for the new area at Universal Studios Florida, including details on the shops, attractions, and a grand opening date. Read a complete explanation of today's announcement, see the new video, and learn so much more on our Diagon Alley page.
12/17 – Are you thinking that Universal CityWalk's reinvented New Year's Eve party — EVE 12.31.13 — is sounding pretty good, with its six unique party zones, unlimited gourmet cuisine, Orlando's biggest outdoor dance floor, admission to six unique nightclubs, and midnight Champagne toast? Then you'll want to buy your tickets before this Saturday, December 21, when you can get a $20 advance-price discount ($99 vs. $119 after December 21). Learn more
12/16 – We just uploaded our largest single photoset ever to Flickr, covering yesterday evening's visit to Universal Orlando. We've got dancing snowmen, Santa, minions, Rockettes, Megatron, Diagon Alley construction – and the best night shots I've taken at Universal. See all 207 photos right now on our Flickr page (December 15 photoset). Oh, and if you're a Disney fan, we took Isla for her first visit on Saturday — those photos on on Flickr too!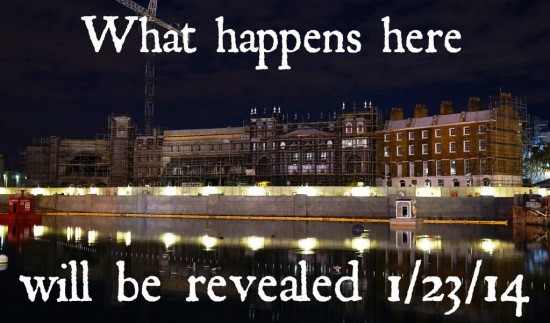 New on the Orlando Informer Blog
Along with our encyclopedia of Universal Orlando vacation planning information, our weekly blog posts also provide you with an entertaining and informative way to learn more about everything there is to do in Orlando. Here are our new posts:
The City by the Bay: Dive deep in the themes & inspiration for USF's San Francisco backlot
Special Needs are Universal: Autism & food allergy concerns for first-time Universal Orlando guests, Disney contact information for disability issues
THE BIG 5: Top five vacation planning tips for visiting Diagon Alley next summer
SeaWorld Orlando trip report – December 2013 (penguin & dolphin encounters, Christmas shows, Groupon deal) [UPDATED]
Busch Gardens Tampa trip report – December 2013 (Christmas Town special event, Falcon's Fury update)
Why I love the outrageous roller coasters at Universal Orlando (and a few things I'd improve)
Rumor round-up for December 20, 2013: Diagon Alley's secrets, Forbidden Journey's changes & the FIRST Halloween Horror Nights 24 rumors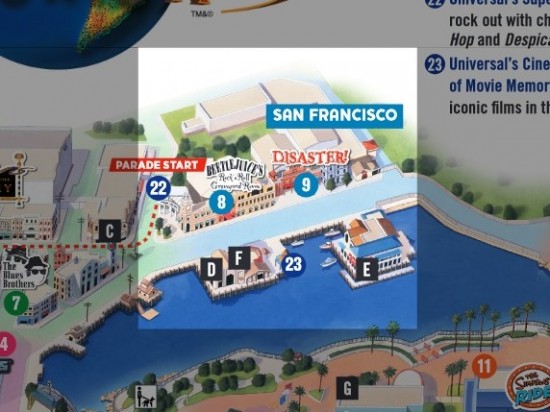 Other useful links
Get our Weekly Dispatch sent directly to your email inbox
Receive daily notifications of new OI Blog posts
View all of our Universal Orlando updates
Start planning the prefect vacation using our FREE online guide