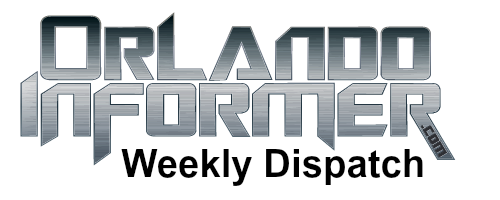 OI Universal Center updates
Greetings, vacation planners! Prepare to UPGRADE YOUR ADVENTURE to Universal Orlando with our Weekly Dispatch. This is a summary of all the latest Universal news and activity on our site. Please note that these updates are listed from newest to oldest:
8/10 – IT'S A REVIEW & WIN WEEKEND! Share your experiences at Universal Orlando and you could win a $50 Universal gift card or a free OI t-shirt. Guest reviews help our site become an even stronger resource for everyone – and they let you show off how much you know about Universal! To get started, visit our Real guest reviews page in the OI Universal Center. This special weekend contest ends Sunday at 11:59pm. Good luck!
8/9 – Reader feedback: "We just got back from a 3 day trip to Universal and thanks to OrlandoInformer we had the BEST trip! I read pretty much the entire website and used the touring plan. We had planned for 3 days but because of good planning we only needed 2 days to complete everything on our list!! We cannot say "thanks" enough, we really had a great and relaxing trip, even at the end of July in the heat and a pretty packed park." – Miriam G. Thank you so much, Miriam! Start planning YOUR ultimate vacation
8/9 – We've wrapped up our weekly tour of Universal Studios Florida and Islands of Adventure. Our 111 photos from the parks can now be viewed on our new Flickr page (August 9 photoset), including several shots of the CityWalk construction and so much more. PS. A lot of our fans really liked this photo edit of Islands of Adventure.
8/9 – As we enter the slow season of August and September, the discounts start to roll out across Orlando. For Universal vacation planners, perhaps the most important of these is the Annual Passholder discount offered by Universal's on-site hotels, which can be up to 46% off their standard rates. This leads us to the question, is it worth it to buy an annual pass just for the on-site hotel discount? We provide a complete answer with tons of support information right here!
8/8 – Universal has announced a new special event: A Celebration of Harry Potter at Universal Orlando. We have now created a new page in the Events section of the OI Universal Center covering the announcement and providing details — see it here. We've also added the event to our free 12-month crowd calendar.
8/7 – We've just completed an overhaul of our Orlando weather page. I know this isn't the most exciting topic in the world, but we all know how much weather can impact a theme park vacation. You can view our updated Weather in Orlando page right now, and when you're done with it we highly recommend that you check out our recently published What to pack for your vacation page too!
8/7 – A bit of HHN news for Annual Passholders: In August's ePASSPORT newsletter Universal confirmed the dates for the HHN 2013 Passholder Nights: September 20, 21, 27 & 28 (first two event weekends, as expected). They also confirmed that The Walking Dead will be one of the three haunted houses to which Annual Passholders will have early access. More details will be announced later. Visit our HHN 2013 pages to learn more about the event.
8/6 – Our special evening trip to Universal Monday night was a success despite the rain, and I'm happy to say all of our 155 photos have been uploaded to our new Flickr page (August 5 photoset), including shots of the CityWalk construction, 7:00pm Superstar Parade, Springfield USA at night, and Cinematic Spectacular!
8/6 – Speaking of CityWalk construction, we previously reported that Latin Quarter is now closed for refurbishment. Joining Latin Quarter is the quick-service Pastamore Marketplace, perhaps best known for serving breakfast to early arriving guests. So far Universal hasn't announced what the refurbishments entail or when they're scheduled to be completed. Learn about these projects and more on our Universal Snapshot page.
8/5 – Two scheduling updates: First, Fear Factor Live will be closed for seasonal maintenance August 10 through 17. Second, Universal's Superstar Parade has moved to 7:00pm. This is the latest the parade has ever run, and it might have been moved to avoid Orlando's persistent afternoon rain (which caused many cancellations) and to show of the lights on the floats. You can review all of Universal's attraction changes on our Snapshot page.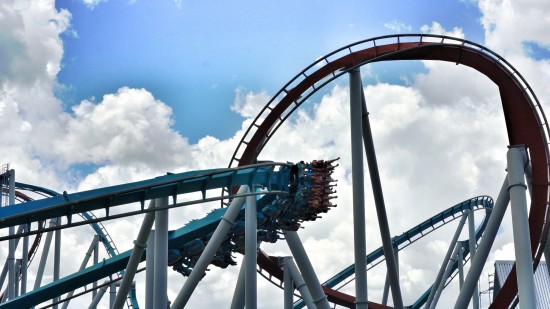 New on the Orlando Informer Blog
Along with our encyclopedia of Universal Orlando vacation planning information, our weekly blog posts also provide you with an entertaining and informative way to learn more about everything there is to do in Orlando. Here are our new posts:
Reader poll: The best water park in Orlando
Date night guide to SeaWorld Orlando: Making connections & sharing secrets
Quiet moments at Universal Orlando Resort: 10 spots to catch your breath, kick back & relax
Endurance Shield: An extraordinary vacation deserves an extraordinary sunscreen
THE BIG 5: Top five outdoor bars at Universal Orlando Resort
Rumor round-up for August 9, 2013: Replacing Lost Continent with Willy Wonka, Universal CityWalk developments exposed & more HHN goodies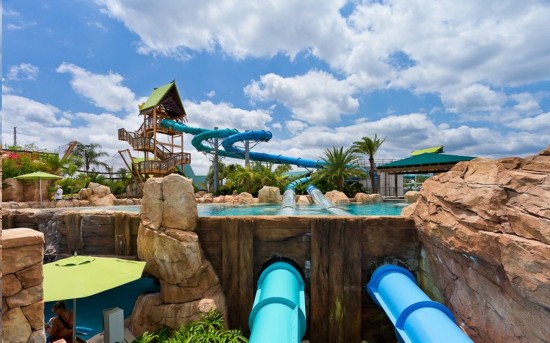 This week's featured guest review
Pteranodon Flyers
4 out of 5 stars | Was So Much Fun When I Was Small
Although I haven't been able to ride this ride in many years, I have many many memories of being on this ride with my family. It is a fun ride for younger kids and equally enjoyable for adults as well.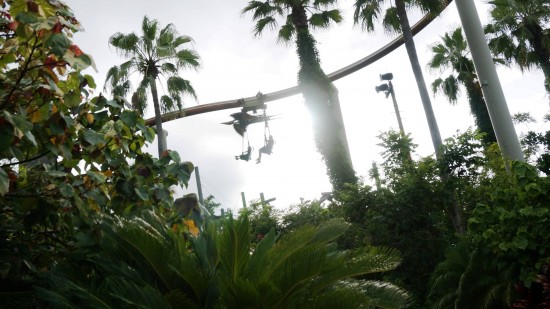 Long before the Harry Potter area opened in Islands of Adventure, the Flying Unicorn and Pteranodon Flyers were my family's go to rides at the park. The Pteranodon Flyers always had extremely long wait lines (as they still do today around mid-day) so my family would immediately go to this ride as soon as the park opened. This allowed us to ride multiple times without getting off and the ability to switch riding partners. Our families record of rides without getting out of the seats is 8 times in a row.
However, this ride is very high in the air and has the possibility to scare those with a fear of heights, such as it did with my dad. This can be overcome with a few rides to lessen the fear.
Although it has been a while, the twists and turns as you soar through the air are still remembered. Swinging back and forth high above Camp Jurassic is a cool and breazy way to relax at the park. It is a wonderful ride and calm and soothing.
– Vicann Johnson
We recently introduced a new site feature that allows our fans to share their experiences at Universal Orlando. We're very happy to say that we've already published over 400 real guest reviews covering the different attractions and restaurants at Universal Studios Florida and Islands of Adventure.
Read more reviews of Universal Orlando — or write your own!
Other useful links
Get our Weekly Dispatch sent directly to your email inbox
Receive daily notifications of new OI Blog posts
View all of our Universal Orlando updates
Start planning the prefect vacation using our FREE online guide