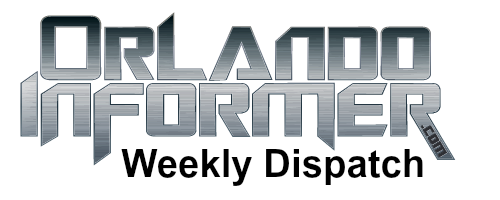 OI Universal Center updates
Greetings, vacation planners! Prepare to UPGRADE YOUR ADVENTURE to Universal Orlando with our Weekly Dispatch. This is a summary of all the latest Universal news and activity on our site. Please note that these updates are listed from newest to oldest:
8/31 – It really is the end of the theme park summer season: Sunday is the final Character Breakfast at Royal Pacific Resort; Monday is the final day of Early Park Admission at Universal Studios Florida for all guests; and Monday is also the final day of the extra Annual Passholder benefit of Early Park Admission to Islands of Adventure. Keep in mind we always have important dates like these posted on our Universal Snapshot page. PS. The Superstar Breakfast continues on select mornings at USF, and Early Park Admission at IOA continues for on-site and vacation package guests.
8/30 – Now that all eight houses have been revealed for Halloween Horror Nights 2013, Universal is basically pushing out the rest of the details for the event. We've got confirmation of the live shows and rides, descriptions of the five "Walking Dead" scare zones, the Passholder Nights RSVP signup site is live, and perhaps most importantly all RIP & Behind the Scream Tours are now on sale. To learn about the houses, rides, shows, scare zones, and all the background information about HHN 2013, visit our HHN overview page. If you'd like to learn about HHN tickets, Express Passes, season passes, and tours, visit our HHN admission guide.
8/30 – With all this talk about Halloween Horror Nights, let's not forget that Universal has an annual event before HHN starts: Rock The Universe, Central Florida's largest Christian rock festival, comes to Universal Studios Florida next weekend — and the band schedule & event map is now available. VERY IMPORTANT: Today, August 30, is the last day you can buy what we consider to be the best valued ticket Universal sells all year: the 3-day Rock Your Weekend pass for $113.99! Learn more
8/30 – Yesterday we took our weekly tour of Universal's theme parks, and now our 107 photos taken during the visit can be viewed on our new Flickr page (August 29 photoset), including 20 full res images of HHN's Walking Dead campsite — those are toward the end of the set.
8/27 – Sweepstakes alert: Frigo Cheese Heads String Cheese, which claims to be America's favorite string cheese, is giving away a Universal Orlando vacation for eight guests, including airfare, tickets, and on-site accommodations. As usual, this one is only open to U.S. residence. The entry period ends October 15, and you can enter once per day until then. Enter here
8/26 – With several accounts from various sources now published, it seems certain that Universal Orlando's "real" Hogwarts Express is indeed on-site — or at least most of it. In addition, this comment was recently left on our site: "If you ride Rip Ride Rockit and look over in the back lot direct behind Blue Man, you can actually see the engine and multiple cars!" See our photo mashup, then visit our Diagon Alley page to learn more!
8/26 – Upcoming events: (1) August's Velvet Sessions at Hard Rock Hotel, featuring Modern English performing live, is this Thursday. (2) CityWalk Labor Day Celebration with live DJs set for September 1. (3) Tickets now on sale for Royal Pacific Resort's inaugural Beer Festival on October 4. Learn more about these events and everything else happening right now across the resort on our Universal Snapshot page.
8/26 – The Informer family took a trip to Universal Orlando yesterday. As expected in the later half of August, summer crowds are finally going down — the midday wait times for Despicable Me and Transformers were 50 minutes, less than half of what they were about a week ago. We expect a slight bump up in crowds over Labor Day weekend, but the next really busy period won't come until Thanksgiving (for daytime operations at least, HHN is a different story). More info on our free crowd calendar.
8/25 – "We have had two amazing trips over the past two years thanks to your exceptional advice and info. Just wanted to say a huge thank you! Can't wait to start planning our next visit! Congrats on the safe arrival of your second little girl, having two daughters is the best!" – Ruth Foster, Leicestershire UK. See Ruth's cool vacation photo, or you can start planning your Universal vacation right now.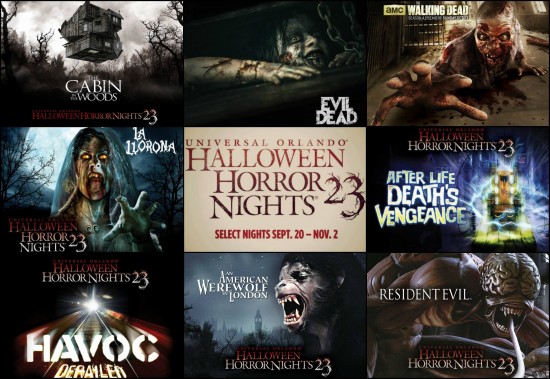 New on the Orlando Informer Blog
Along with our encyclopedia of Universal Orlando vacation planning information, our weekly blog posts also provide you with an entertaining and informative way to learn more about everything there is to do in Orlando. Here are our new posts:
Reader poll: The best place to party in Orlando
Universal Dining Plan 2013: Details, real guest review & your chance to ask questions
Photo Connect Star Card Package: My best tips for using Universal's best kept secret
Wyndham Bonnet Creek Resort at Walt Disney World: Tranquility in the midst of tourist mayhem
Rumor round-up for August 30, 2013: Hogwarts Express detailed, Universal's third park revealed, Jurassic Park expansion plotted, HHN houses exposed!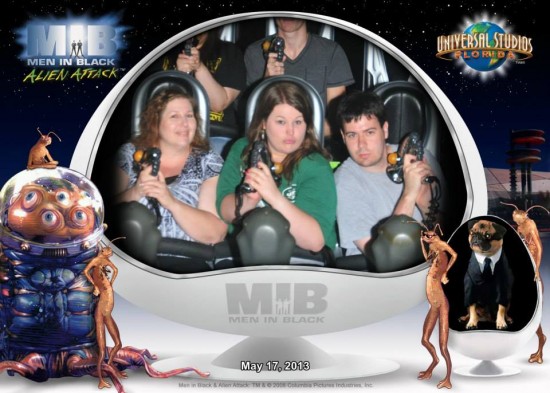 This week's featured guest review
Harry Potter and the Forbidden Journey
5 out of 5 stars | Unforgettable journey
I never imagined that I would every be lucky enough to experience the luxury of going to a place like Universal Studios Orlando/Islands of Adventure. That all changed when my husband surprised me with a trip to Florida for our 10th wedding anniversary.
We gained early park admission because we stayed at an on-site hotel. As we entered Islands of adventure, we half ran/half skipped to Hogsmeade. The minute we arrived in Hogsmeade, I was overwhelmed by the sight of things. It was amazing looking at the shop windows and hearing Moaning Myrtle as we ran towards Hogwarts Castle. Seeing the castle in full glory, right in front of me, I got this overwhelming feeling…I have arrived! Never did I imagine that this would ever truly happen. Yes, I dreamed about it but now my dream was coming true, right before my eyes.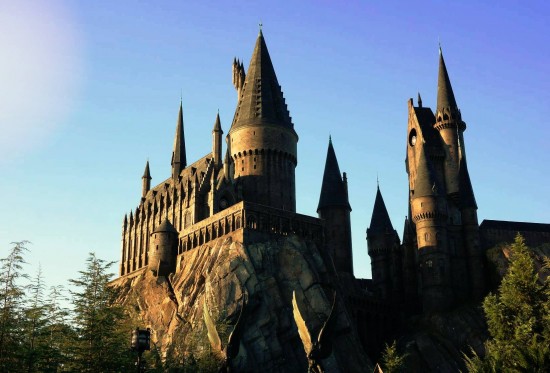 We entered the castle and immediately I was transformed to another place. I instantly felt like a little girl again, amazed with the wonder of seeing things for the first time. "Look, the mirror of Erised." "Oh my word, look at this…look at that. "Did you hear that? Look up…WOW! Walking through the castle literally took my breath away! I was amazed at the detail. A surprise around every corner. When we finally walked through and it was our turn to get on the ride, I felt that I had already been given way more than I could ever ask for. Boy was I wrong. Again, giggling like a little girl, I heard the instructions from Hermione. I counted to 3 and The Forbidden journey began.
There is just so much to see and experience. That day, we rode 6 times in a row. Each time I noticed something that I had not seen before. The Forbidden journey is fun, scary and exciting all at the same time. This experience made me feel like a happy little girl again. I know now that dreams really can come true! My advice is to walk through the castle slowly. at least once, so that you can truly experience the detail of Hogwarts Castle in all it's glory. The Forbidden Journey is truly an amazing experience from beginning to end.
– Ann H. McCracken
We recently introduced a new site feature that allows our fans to share their experiences at Universal Orlando. We're very happy to say that our fans have already submitted over 500 real guest reviews covering the different attractions and restaurants at Universal Studios Florida and Islands of Adventure!
Read more reviews of Universal Orlando — or write your own!
Other useful links
Get our Weekly Dispatch sent directly to your email inbox
Receive daily notifications of new OI Blog posts
View all of our Universal Orlando updates
Start planning the prefect vacation using our FREE online guide